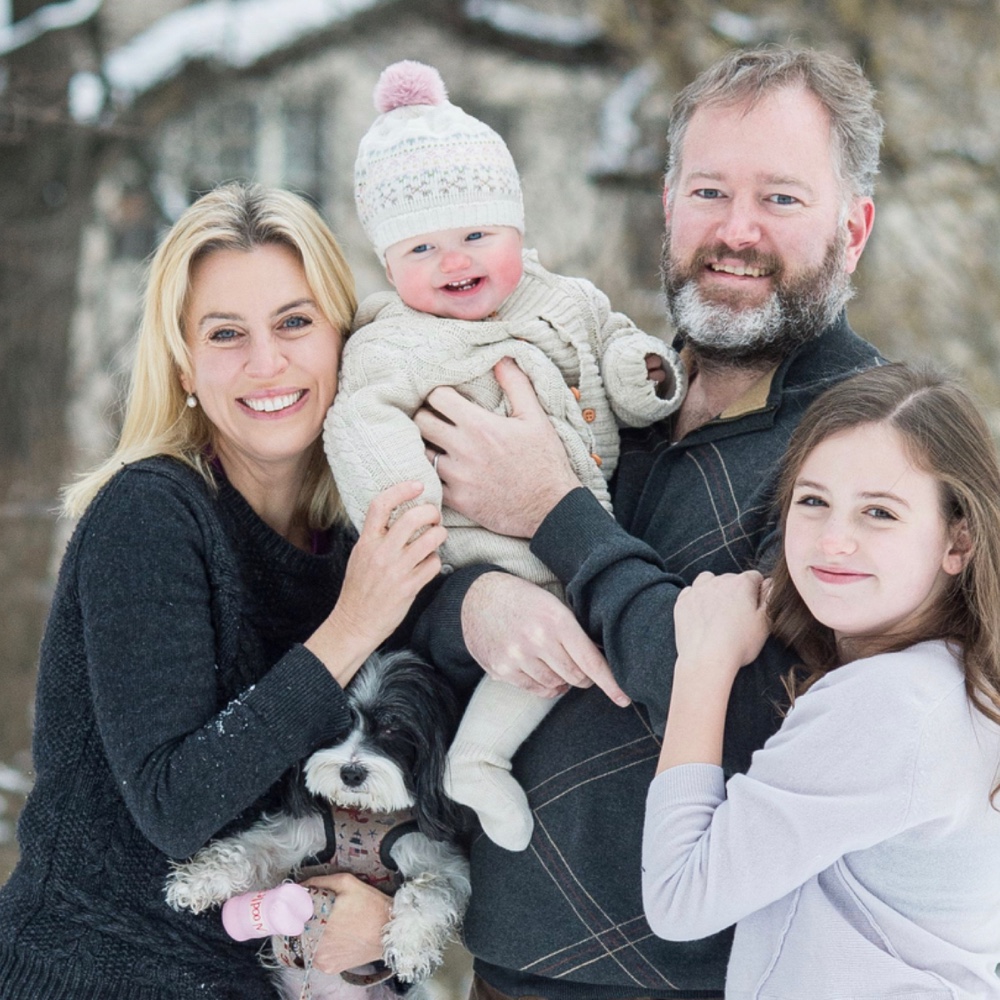 Family Facts
Children:

Two Children

Region:

Northeast

Faith:

Catholic

Education:

Graduate Degree
Family and travel define us. One night every weekend, we cook a new recipe and either play a board game or watch movies together. Every year we take one vacation outside of the States. In 2019, we spent two weeks in Japan hiking, taking cooking classes, and visiting temples. In 2018, we went to Jordan where we saw the Holy Land and camped out in the desert. Every holiday for us is defined by family tradition. Thanksgiving is spent in Massachusetts with my sister-in-law and her family. We hike, build
fires in the fire place and cook together. We spend Christmas in Florida with my dad.

Why Adoption?
Adoption has always been an integral part of our lives. Most recently we adopted our daughter. Our sister in law and brother in law are adopted, and my best friend are adopted. The bond they all experience with their birth, as well as, biological family is something we always envied. Now, as an adoptive mother and father, we have a close relationship with our daughter's biological mother and grandmother, as well as the adoptive mother of one of her siblings. Our daughters are surrounded by love by both their biological as well as adoptive families. Adoption has defined our family.

Get To Know Us
We are a family of four. Our eldest daughter is twelve and our younger a year. I am a psychology professor and my husband is in finance. We are both very involved in our daughters' lives. For example, he and our eldest daughter won the father/daughter Halloween costume at her school. We are very close to our parents. We see Kevin's family often as they live close to us. We enjoy going on hikes with them and having BBQs. My dad lives a little further but we spend the majority of the summer with him going to the local pool and golf course.

Our Home & Community
We live in a large City. We chose this as we wanted to raise our children in a diverse environment with many opportunities to explore different cultures. We are blessed to have many friends that are our social support network. Our older daughters best friend's mom is our younger daughters God mother. We often go on family vacations with family friends. We are very close to our families, and spend a significant amount of time with them. My in-laws love the outdoors so we spend weekends hiking with them. My dad adores golf so often he golfs with my older daughter.

What We're All About
It sounds cliche but family is truly our most important value, and we want to instill this in our children. I chose a career where I would not be forced to leave my children over night as I believe they benefit from always having a parent home. We eat dinners together, as a family, at least five days a week. We speak to the girls' grandparents every or every other day. We chose a private school for our eldest daughter, and hope to send our younger daughter there as well, focused on children's social development and commitment to community.