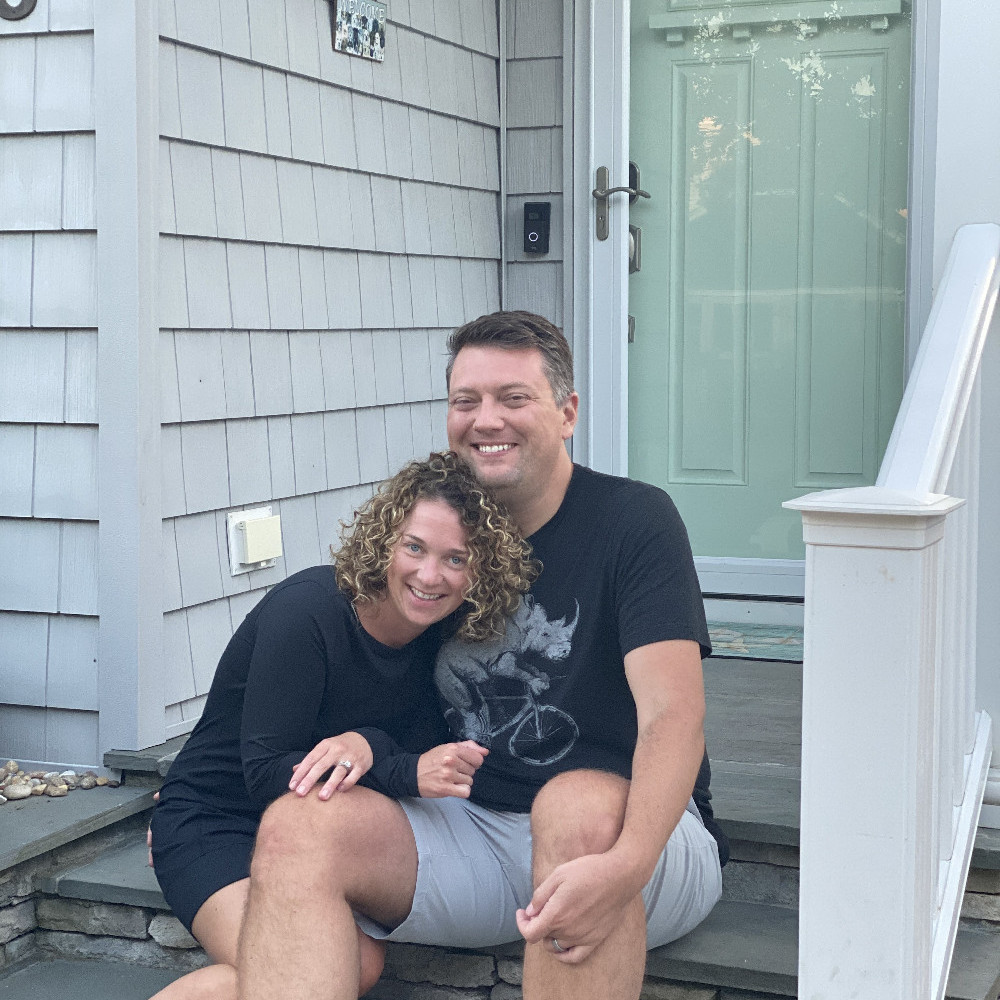 Family Facts
Region:

Northeast

Faith:

Christian

Education:

Graduate Degree
Our lives are rooted in family, career, travel (food) and a love of new experiences and adventures that help us grow as individuals and a couple. We met in graduate school in 2008 while serving in student government, Jill planned social events for the student body while Chris worked in the background making sure she had the necessary resources. This experience marked the beginning of an incredible lifelong partnership.


We promise to give a child everything we have to offer – first and foremost is unquestioned and limitless love. Education, a large loving family, and an ability to experience the world are just a few of the things we cannot wait to share. We know that we will not be perfect parents but that our love will make up for any mistakes along the way.

Why Adoption?
Having a family has always been our vision of our future. After a few years of settling into our careers, we began trying to conceive but learned that a biological child is not part of our story. We are not about to give up on our dream of becoming parents and have transitioned our focus to adoption.

Our Home & Community
We moved into our current home five years ago with every intention of raising our family here. We fell in love with this home at the first showing. It is full of light, positive energy and surrounded by mature trees with forever wild space. You can always find us in the kitchen or in the backyard entertaining friends and family! Our immediate neighborhood is relatively small with a dozen homes but has many families with young children. We have tremendous access to great parks and walking trails that we enjoy exploring. Upstate New York is known for its four seasons - we appreciate how precious summer can be and how beautiful the long (and chilly!) winter is.

Get To Know Us
Chris works in commercial real estate, Jill works in technology manufacturing; both of their roles provide ample opportunity for travel. We believe in experiencing new cultures and understanding how the world works through firsthand experience. We look forward to the day where we can share these experiences with a child and see their eyes open to the world. We both have one younger sibling that we are close with – Jill has a younger sister and Chris a younger brother. We have two nieces from Jill's sister who we cherish. It has been an amazing experience to watch them grow up and transition into wonderful kids. We are excited for them to have a new cousin and grow their extended family. We view our friends as part of our extended family. We have tremendous relationships with friends that have built over many years. Just about any state that we visit has friends that are excited for us to come by and catch up.

What We're All About
Our lives and relationship are best explained by our love of reading. We are avid readers and love exploring new books – each year we have a competition to see who can read the most! We are also cookbook junkies and love exploring new foods and recipes. Chris loves to try to execute the most complicated recipes possible. 50% of the time he comes up with something delicious, 50% of the time it is a big mess, but it always ends up a fun experience that we share with friends and family. A healthy desire to explore, try new things, and help each other be better people really define us.