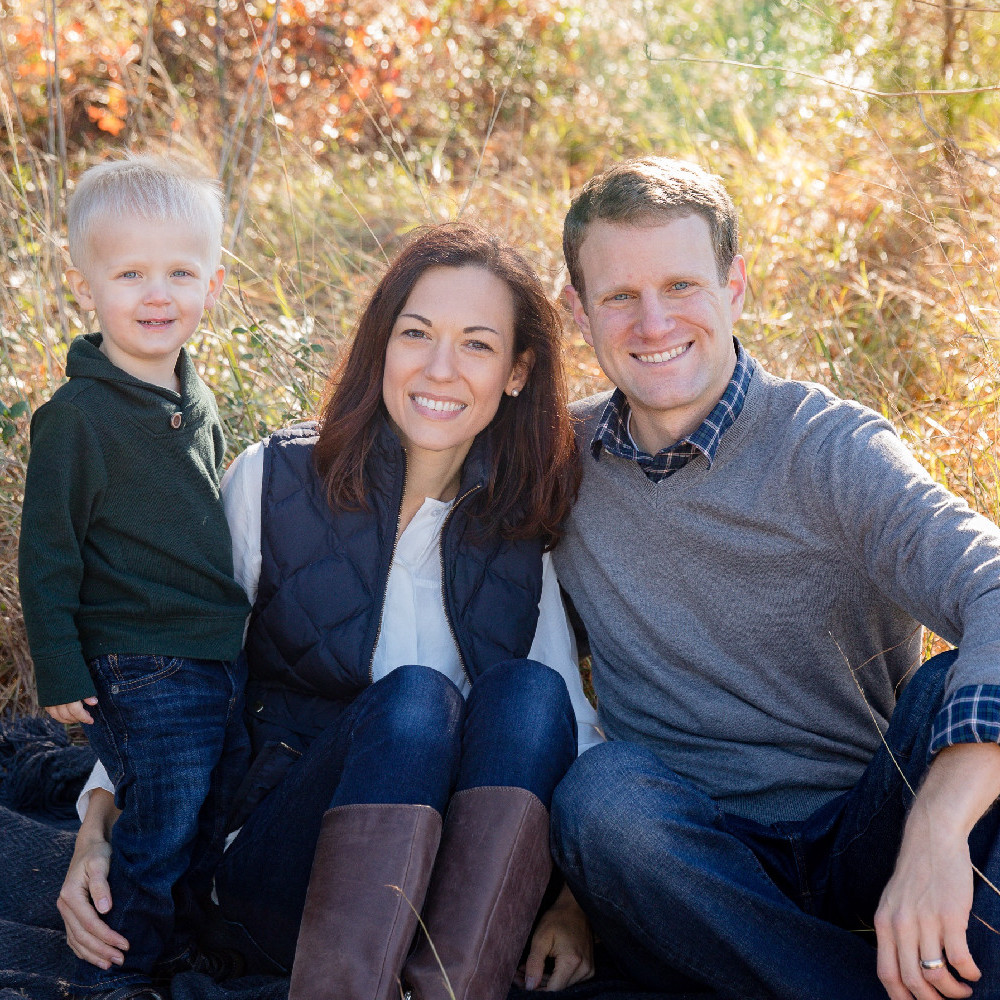 Family Facts
Children:

One Child

Region:

Mid-Atlantic

Faith:

Christian

Education:

Graduate Degree
Our names are Katie and David, and our son Barrett just turned three. We are walking through the joys and challenges of being a family. We are cleaning up messes, playing hide-and-seek, getting up in the night, and snuggling to read stories. Adoption has been on our hearts for years, and we are home study approved and excited to welcome a child into our home.

Thank you for considering us to love and parent your child or children. We respect your irreplaceable role in their life. We support you as you decide what is best for you and your child.

Why Adoption?
We have family and close friends who have children through adoption. We had the privilege of seeing the beauty and challenges of their journeys. Katie also has some health complications that make pregnancy particularly challenging, and we know adoption is the next step for our family. We are open to the level of communication you prefer, and think it can help the child be stronger to have a relationship with you. We will tell your child about their story and your love for them, and would love to be able to share photos and milestones with you.

Get To Know Us
Katie has a heart for kids and worked for 9 years as a teacher before choosing to stay home with Barrett. One of her favorite parts of being a mom is reading together. She is kind with a warm personality and always wants to make people feel welcomed and cared for. David works as a structural engineer and loves math, but he most often prefers to chat about sports. He is an extrovert and has a down-to-earth way of interacting with young and old that makes them feel at ease and heard. He is thoughtful and caring, but also has a great sense of humor and likes to make jokes. It's a priority for us to have dinner together as a family. On weekends, we enjoy making pancakes, going for walks to the playground, or going to the YMCA for exercise or a visit to the pool.

Our Home & Community
We live in a two-story house at the end of a cul-de-sac. Much of our family time happens in the downstairs living/dining room and kitchen, where we have shelves with books and toys, a children's table, and play kitchen. Our home includes a nursery with a crib and rocker ready for a baby. We also have a loft that can be used as a playroom or fourth bedroom. Driving down our street, you will often see children playing outside and parents chatting nearby. Barrett looks forward to playing with the "big kids" as well as the younger children on the street. Our neighbors are also our friends, and we enjoy cookouts in the summer as well as a yearly Halloween tradition of a firepit in the cul-de-sac while we hand out candy to trick-or-treaters. The beach is 20 minutes away, and we enjoy going on summer and fall weekends. Within walking distance from our house, there are several playgrounds, a farmer's market, and a large public library with a bright and interactive children's area.

What We're All About
Our family loves reading. We read together in the morning and at night, and visit the library weekly to borrow books about Barrett's favorite topics. We're constantly considering how to provide a strong education for our children through choice of music and sports activities and schooling. Another value for our family is experiences. We seek to stimulate learning and create memories for our family through time spent together such as a membership to the local aquarium, and a family trip to the mountains last summer. Visits to the beach, story time at the library, and walks to the playground are also ways of building family memories and finding joy in the day to day.