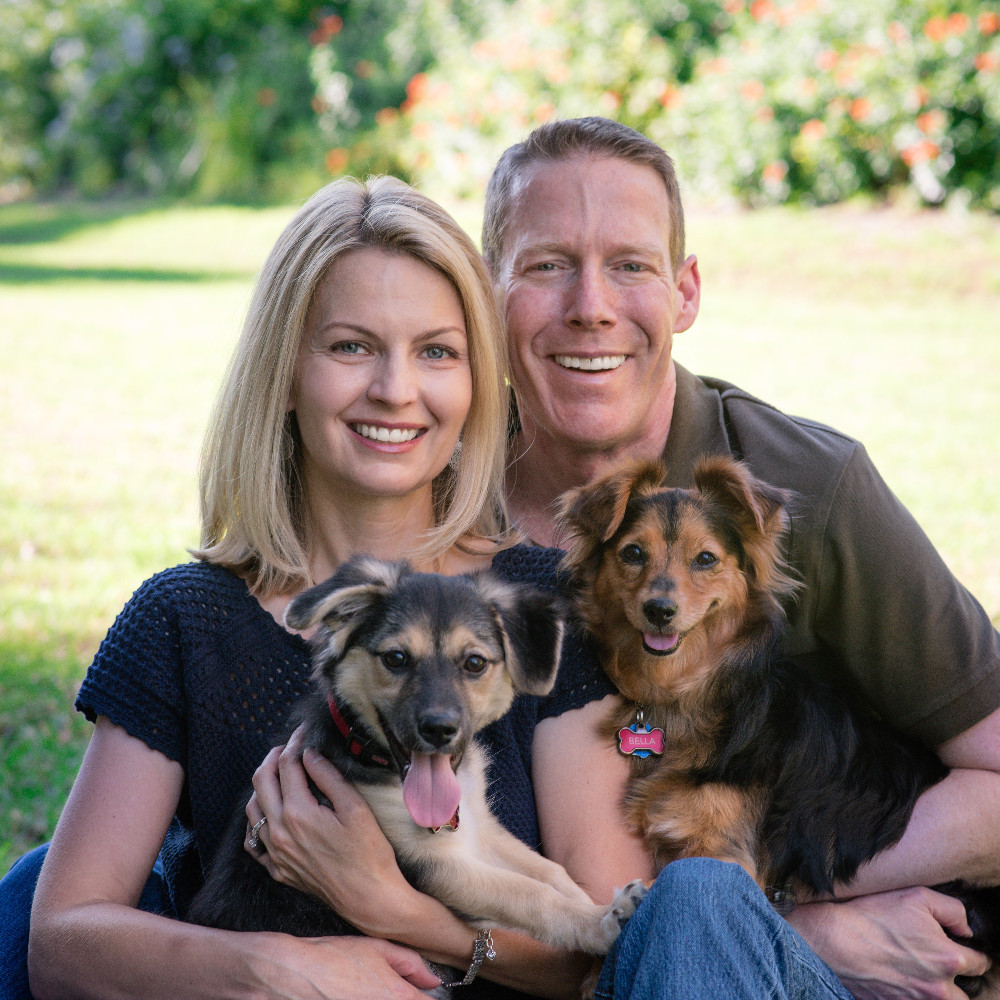 Family Facts
Region:

West

Faith:

Christian

Education:

Graduate Degree
As teachers, kids have always been a big part of our lives. From volunteering in Sunday school and youth group at church, to being a camp counselor for foster kids, to loving our niece and nephews, we can't imagine not having kids in our lives. As fulfilling as this all has been, we long for a family of our own to surround with love. As middle school teachers, we see daily the wonder, hope and humor that kids approach life with; what a privilege it would be for us to be entrusted with children of our own to guide, encourage, and protect! Julie can't wait to be a caring and compassionate stay-at-home mom to little ones, while Jim will make a very loving and active dad. It would be such a blessing to get to know you and to unconditionally love your baby. We would be honored to tell him or her all about you and your courageous and selfless decision, and the love that drove it.

Why Adoption?
Jim and I have always desired to have a family and to raise kids in a loving and secure home. After being newlyweds and establishing our teaching careers for several years, we were eager to begin having children. We pursued pregnancy, and then fertility treatments for a time. Then we came to the realization that what was important to us was having a family, and that we would be grateful and excited for however that family came to us. We have fully embraced the idea of adoption as the gift it is! Through our friends who have grown their families this way, and Julie's aunt who is adopted, we have seen firsthand the blessings adoption brings. We are thrilled to have the opportunity to build our family this way.

Get To Know Us
We met years ago when we were both new middle school teachers. We immediately clicked, and realized how much we had in common, from our shared values to our offbeat senses of humor. We were married 1 1/2 years later! Jim is currently a much-loved math teacher, known for his great teaching style and sense of humor. Julie is an English and substitute teacher, and enjoys getting kids excited about reading and new ideas. We are so fortunate for the life being educators has provided for us, such as time with family and the freedom to travel. We enjoy our annual summer visit to Lake Tahoe with Julie's family, where we do lots of hiking, kayaking and bicycle riding. Other favorite vacations include a road trip to the Pacific Northwest, as well as trips to Italy and Hawaii. We can't wait to take a family with us on these adventures! When we're home, we spend our free time playing with our sweet pups, Bella and Daisy, and taking them to our nearby park, or hiking at our local beach. We also enjoy playing board games and barbecuing with friends and family. We both love reading; Jim's a science-fiction buff, while Julie consumes all things mystery! Finally, our home is always filled with music – either Julie singing silly songs to the dogs, Jim playing the guitar and singing, or playing the music from a concert we've recently attended. We are grateful for this happy life we've created, and can't wait to share it with a family!

Our Home & Community
We live in a charming and warm 3 bedroom home in a Southern California community near the coast. Our home - filled with light, music, and lots of laughter – truly is our sanctuary, where we enjoy sitting by the fire, cooking a meal together, or just playing with our dogs. Our town is ranked as one of the safest in the state, and is filled with award-winning schools, green parks, and community events. We spend a lot of time being active outdoors, enjoying the several nearby beach and park trails. Our church is very family friendly, with lots of children's activities. We gather regularly with friends, including Jim's close guys' group at church, and Julie's circle of girlfriends who meet for coffee, chatting, and book club. As for family, we are blessed to have many of them nearby, including siblings and spouses, and our niece and nephews. Family dinners are always filled with lots of laughter! We also enjoy regular game nights, and even travel, with them. Julie's parents are a few more hours away, and we love spending lots of time at their mountain home in the summer and for white Christmases. They also visit us throughout the year. We have such a loving network of supportive people in our lives who are excited for us to adopt!

What We're All About
Our marriage is based on love and a shared faith in God, who we believe forgives us, loves us all (no matter what), and who can redeem our tears and tragedies and use them for good. We believe there is always a reason to hope, and that it's never "too late." We want to share this unconditional love and hope with a child. We also believe it's important to reach out and love others. Jim does this by weekly visiting and playing Bingo with older folks at an assisted living facility that our church partners with. Julie helps lead a women's small group at her Bible study, where women can share, laugh, and pray with one another. We also share a desire to positively impact kids, which is why we're both teachers and have volunteered with Sunday school and youth groups at our church. Finally, we are huge animal lovers! We brought our pups into our lives from our local animal shelter, and we have stopped to help countless lost pets find their home. We hope to be an example of love and compassion to others, whether adults, kids or one of God's furry creatures.