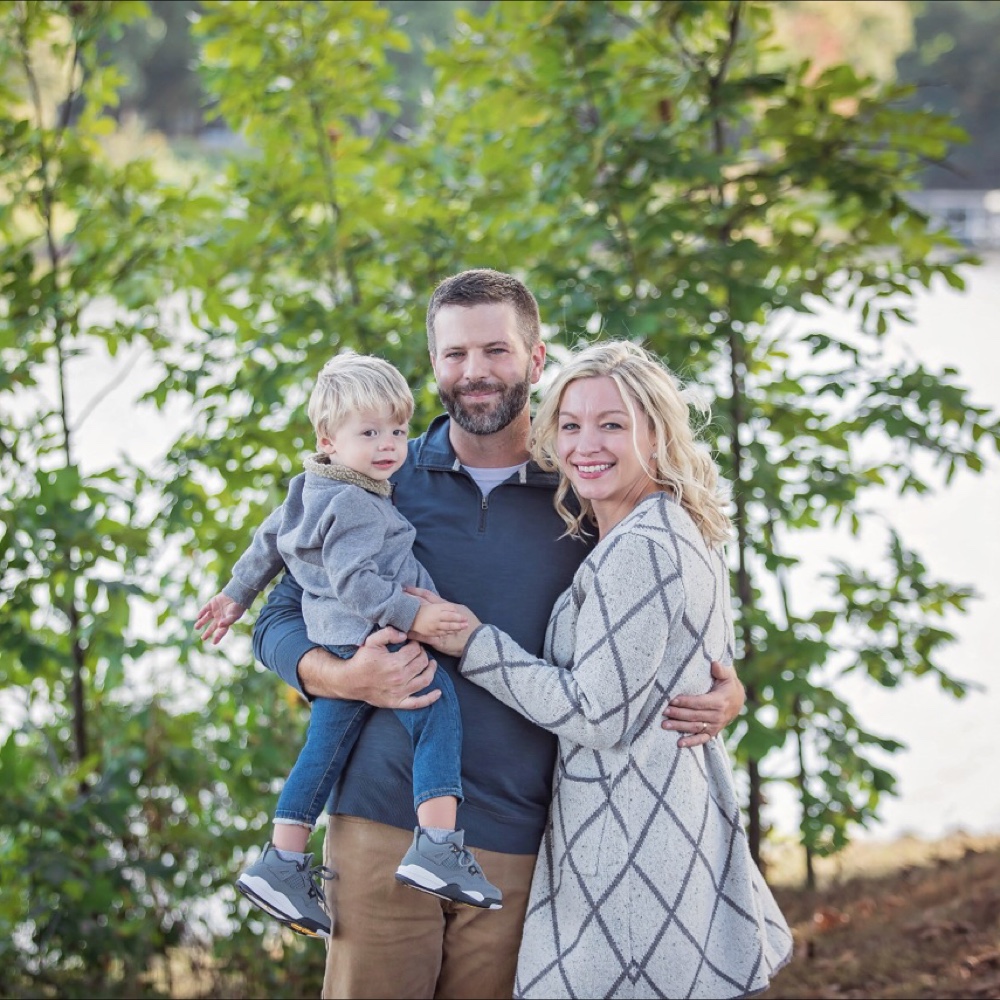 Family Facts
Children:

One Child

Region:

Midwest

Faith:

Christian

Education:

Graduate Degree
We are very grateful that you are taking the time to consider us as loving parents. We are Andy and Becky! Family has always meant so much to us, and we have always known we wanted children. As parents, we believe it is our duty to ensure our children grow up in a safe, secure environment, filled with love and support. Becoming parents has given us so much joy and we hope to build on this joy with another adoption!!

Why Adoption?
We have always wanted a house full of kids. After a couple years of trying to have a child naturally, we were told by reproductive specialist that having a biological child would not be possible for us. We decided to build our family through adoption, and are so happy we did! Our lives forever changed in 2017, when an amazing woman chose us to be the parents of our son, Cameron. Cameron's birthmother remains a very big part of our life, and we text and talk on the phone frequently.

Get To Know Us
We were introduced by mutual friends in 2005, and from that moment on we have been inseparable. Overtime we found that we had very much in common, including our love for the outdoors, sports, music and traveling. After thirteen years of friendship and love, our relationship is stronger than ever. We have been extremely supportive of one another over the years, and believe we wouldn't be who we are today without each other. We are full of joy about the future and so excited to invite another child into our lives!!

Our Home & Community
We have built ourselves a life in Central Illinois and live in a great neighborhood. Our home is in the town we both grew up in, and we spend quite a bit of time with family and friends. We are so grateful that our children will grow up in such a supportive and strong community. Becky comes from a very large family, and has 2 sisters and 7 brothers. There is always some type of family gathering or trip that we do together. We love that Cameron has the chance to grow up with so many cousins and loving family members. Andy has a smaller immediate family, but we spend a great deal of time together. He has a younger brother, Jordan, and they are extremely close. The addition of Cameron to our family made Andy's parents a Grandma and Grandpa for the first time. They love being grandparents and enjoy every opportunity they have to spend time with their grandson.

What We're All About
We are avid travelers and make it a priority to take time to see this beautiful world. We like to relax on the beach, but also like to go on long hikes up in the mountains. There are so many amazing places to see and cannot wait to share these memories with Cameron and his future siblings!! Becky works as a registered nurse anesthetist. She has been in the nursing field for over 10 years and graduated with her Master's in Anesthesia in 2016. She provides anesthesia to patients that are undergoing surgery. Becky feels incredibly blessed to care for people during times of need. Andy is a Biology Professor at a small college in central Illinois. He is passionate about directing students in their pursuit of knowledge and opportunity. He has been a Professor since 2013 and recently received tenure. Andy feels very fortunate to have job in which he can positively influence the lives of his students.