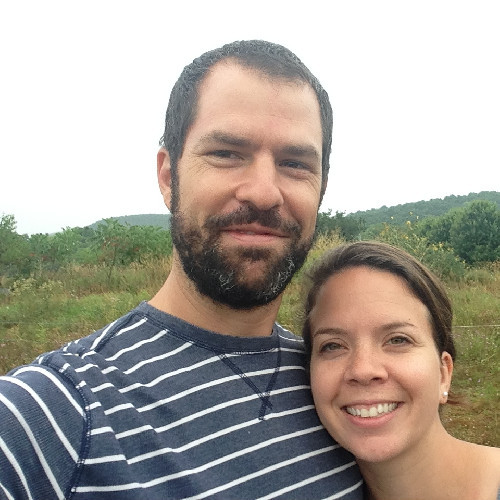 Family Facts
Children:

Four Children

Region:

Mid-Atlantic

Faith:

Christian

Education:

Graduate Degree
We are high school sweethearts who started as friends 25 years ago. We are best friends to this day and love spending time together, sharing hobbies, and having new adventures.

We moved to DC about 12 years ago and have made it our home. We are Christians and our faith in God and His goodness is what guides our lives and our plans.

We have 4 incredible kids - one through adoption and three biological - and would love for another child to join us. Our children can't wait to welcome a new brother or sister!

Why Adoption?
Adoption was on our minds even before we were married. Both of us were close with families who had adopted. For a while in college, Allison lived with an amazing family who had a mix of biological and adopted children and they had a big impact on her. When we got married, we hoped for a large family! We currently have 4 children - 1 through adoption and 3 biological. We have a relationship with our adopted son's biological family and are definitely open to that for our next child. Our family, friends, and church community are wonderfully supportive.

Get To Know Us
Allison is a loving and dedicated mom. She enjoys reading with the kids, trying new recipes, baking bread and going on walks and runs. After law school, she worked for labor rights non-profit organizations for 10 years and recently became a stay-at-home mom. She has plans to open her own part-time consulting business from home. While not taking care of the kids, Allison enjoys book clubs and volunteering with a local organization that cares for families in the foster care system. Ian is an active and creative dad. He enjoys spending time with the kids in the backyard, taking bike rides around the neighborhood and working on outdoor or construction projects. He has been teaching middle and high school in DC for the past 10 years and has dreams to open his own business some day. We have 4 great kids: two girls (ages 4 and 10), and two boys (ages 6 and 9). Each of our children is so unique and we learn so much from each one!

Our Home & Community
We love our neighborhood in DC. We have lived here for 10 years. The neighborhood is diverse and people look out for one another. We love to host neighborhood or church BBQs at our home. Our 4 kids go to a nearby school. We have been really happy there and are very involved in the classrooms and in the community. It's a smaller school so our kids get a lot of one-on-one attention and the school is a diverse and creative space for learning. We have a large extended family. Allison is one of 5 siblings. Her siblings live in NY, CT and CA but they keep in close touch and our children have lots of cousins to love. Ian's older brother lives in NY with his wife and their 6 wonderful kids. Both sets of grandparents are actively involved in their grandchildren's lives and come to visit us often.

What We're All About
We enjoy the many activities in DC in all seasons. Our family is laid back and relaxed and we value time spent together, even if it's just walking around the city or going for a hike. Some of our favorite things include: cooking, eating spicy foods, soccer, biking, swimming, playgrounds, traveling to see family, hanging out with friends, Harry Potter, annual church retreats, weekly movie nights at home, museums, backyard chickens, and gardening. We value compassion, kindness, creativity, hospitality and generosity.