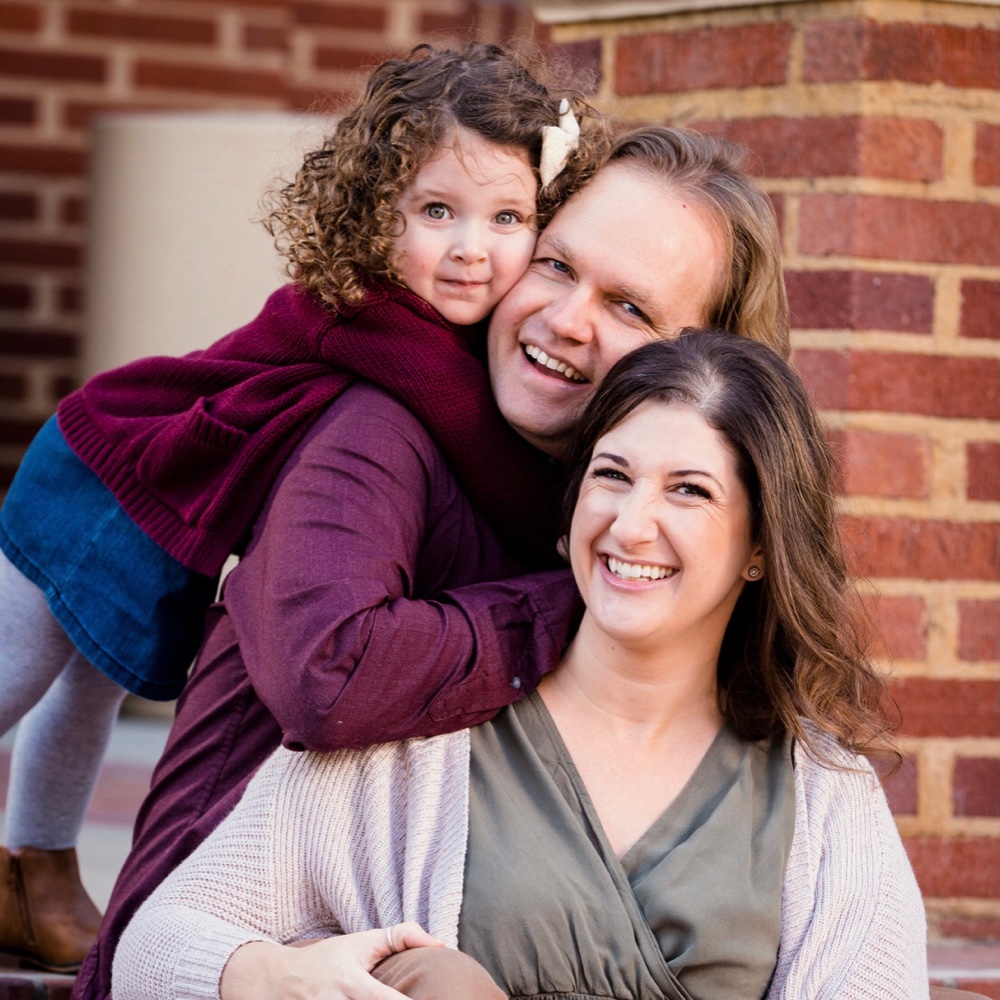 Family Facts
Children:

One Child

Region:

West

Faith:

Christian

Education:

College Degree
Welcome! We are Dave and Blaire and we can't wait to grow our family through adoption. Our family is what truly makes us unique and we are so excited to expand it through adoption. It has always been a part of our plan, not because we can't have biological children (our biological daughter Finnley is three years old and is so excited to be a big sister!), but because we'd be honored to raise a child from expectant parents who have made the difficult choice of adoption. We have a big, loud, fun, loving Armenian family. Not only are we close in an emotional sense, but we are close geographically and we love doing life together each day. Nothing would make us happier than to bring a new baby to the family where he or she will undoubtedly be showered with love and be constantly surrounded by cousins, friends, laughter, and positive role models. We understand the difficulty of this decision and know that no matter what, this child will always be yours. We are grateful for the opportunity to raise him/her as our own and promise to love, nurture, and communicate with your child to ensure that as he or she is growing up, they will always know how much they're loved by their birth parents.

Our Home & Community
Our home is one of our happy places. We love having our friends and family over as much as possible for pool parties, play dates, family gatherings, and everything in between. We have a bonus room off the kitchen that we've made into a playroom for our daughter and future children; it's filled with toys and activities and aside from the pool, its Finnley's favorite part of the house. When we're not hanging out by the pool or in the playroom, we enjoy taking walks around our neighborhood or going to one the family parks near by. With the mountains and the beach both a reasonable distance from our house, our family has endless opportunities for adventures. Plus, we have a large extended family that lives near by and spending time with them is always a joy and adventure in itself. We see them often and together we celebrate every birthday, holiday, and everything in between.

Why Adoption?
We understand that we will never fully understand the pain and heartache of needing to place your child for adoption. There is a complexity and depth of loss in every adoption and we grieve that. Simply put, we want to bring a child who needs a home into our family. I, Blaire, have known for a long time that adoption is part of God's calling for me. He opened my heart early on to the idea and I knew I needed to find a life partner who shared this calling. That's why I asked Dave about his perspective on adoption when we first started dating and I was ecstatic to learn he felt the same way. We are eagerly awaiting for the opportunity to love, teach, raise, and nurture another child through the journey of adoption. Finnley is practicing how to be a big sister by singing and reading books to her dolls daily and we know she's just as excited as we are for this new chapter in our lives. Our family is committed to expanding our family exclusively through adoption and while we are new to this, we have many families in our church who have either adopted or have members who have been adopted and we are thankful for the opportunity to learn from and lean on them as we embark on this journey. We are truly humbled by parents who choose to place for adoption and we hope to share that same selfless love they gave their child by placing them for adoption. Our hope with an open adoption is to keep in touch with our biological parents with letters, photos, annual visits if we live near each other, and above all to love the child together. If the biological family prefers a less open adoption we will respect that as well.

Get To Know Us
Before I became a mom myself, I nannied for many years and loved playing with and caring for kids all day -- there was never a dull moment :) Now that I have Finnley I work from home a few flexible hours per week for a local photographer but I am primarily a stay-home mom. For that I'm extremely grateful because it means I can focus on and spend quality time with my family-- I know not all moms have the flexibility to spend as much time with their children as they'd like, so I feel blessed to have the opportunity to be present for all of my daughter's milestones and I can't wait to do the same for our next child. Being with people and hearing their story over a cup of coffee brings me joy as well. Dave is a Director of Supply Chain at a local company and travels to the east coast for work occasionally. Working with numbers, calculations, and problem solving is part of his job and he loves it. Dave is all around a natural born learner who is incredibly smart and thoughtful. We both feel so blessed that he has a job and coworkers he loves and that his hard work brings in a steady income that allows us to provide for Finnley and give her opportunities and experiences we know will contribute to her growth and development. Finnley is three years old and speaks incessantly of her excitement about meeting her baby brother or sister one day. Finn loves books, puzzles, walking to the park, and most of all playing with her cousins, and her friends at her nearby preschool. As I type this, she and Dave are in the playroom pretending to be tigers; listening to their laughter brightens my day every time I hear it. Seeing Finnley so happy reminds Dave and I each day of the sense of joy and purpose that comes with being a parent. We love every minute of it and are excited to share that love with another child.

What We're All About
Jesus, Family, and Community. These are our passions and we strive everyday to love God and love others. We love because He first loved us. This is the foundation and mantra of our household. Our family and community is diverse and includes people from many wonderful cultures-- we embrace differences and see them as strengths. And we are committed and excited to support, learn about, and immerse ourselves in our child's heritage. Whether it's through reading, cooking, dancing, embracing new traditions, or seeking out resources in our community, we look forward to finding creative ways to teach our child about their cultural identity and to ensure that he or she learns to be proud of who they are and to be excited about who they will become. Loving God and loving people the way He does is most important to us. Our greatest hope for our family is to care and share to the best of our ability. We desire so much to care for another child and share God's love with them and their birth parents.