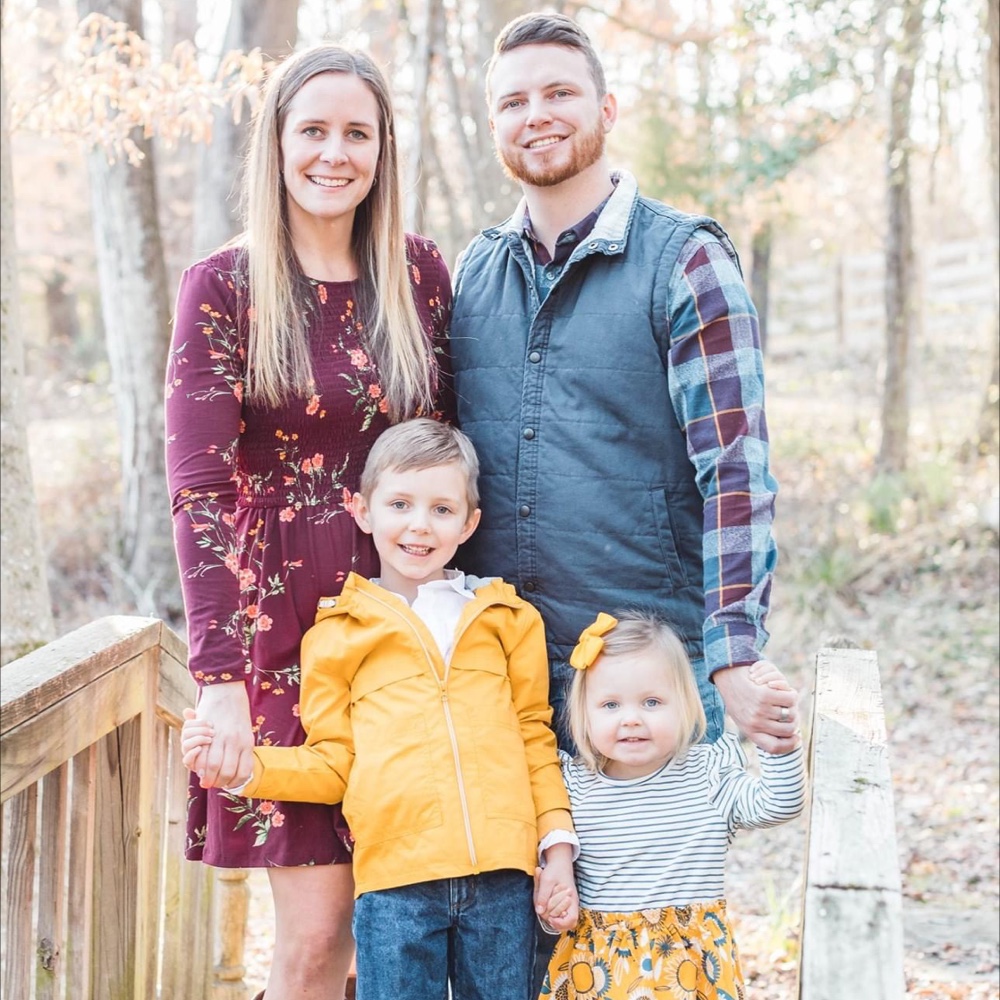 Family Facts
Children:

Two Children

Region:

Southeast

Faith:

Christian

Education:

Graduate Degree
Hi! We are Nick and Lisa and we met in high school and became best friends long before we started a relationship. We have been together for over 12 years and it's our friendship that keeps our love so strong!

We have 2 kids already and know that God has called us to complete our family through adoption. Both Jeremiah and Maddox can't wait for another sibling to love and play with!

Fun fact! Lisa is the youngest of 3 kids with an older brother and an older sister.

Fun fact! Nick was adopted at birth and has always dreamed of adopting too.

Our Home & Community
We know this decision is hard and we are praying for you! We live in more of a rural area so it is pretty quiet with not too much traffic but instead a lot of nature. There are houses close by and kid the same ages. We are close to libraries, museums, amusement parks, pools, bowling and a trampoline park. Our property has a pond and a play area with a swing set, slide, sandbox, and lots of toys! The pond allows us to take nature walks and go fishing. We can see Nick's parents' house from ours and they also have lots of room outside for the kids to play too!

Why Adoption?
Adoption has always been a dream of both of ours, even before we were married. Nick was adopted at birth and has been able to see what a difference it has made in his life and has always hoped he could have the chance to make a difference in another child's life by adopting. We will love your child with all the love in our hearts. You're making one of the most selfless decisions anyone can make and we want you to feel as comfortable in your decision as possible. Your child is going to be loved unconditionally, provided for, and given the chance to grow, learn, and reach their wildest dreams.

Get To Know Us
Nick and his father own their own business. They have been working together to grow their business for over 15 years. Nick enjoys to play many sports such as volleyball and golf . Lisa is an 8th grade math teacher and absolutely loves her job! Lisa enjoys reading, baking, and sports. We try to have date night at least once a month. Usually this will be going out to dinner and maybe a movie, concert, or comedy show. Fun fact! Our family loves ice cream and try to go out for ice cream once or twice a month. It has become something super special to the kids!

What We're All About
Love is the greatest value of them all because if love comes first, the rest will take care of themselves. We believe that as Christ loves us we are to love others and show compassion to all. Through different ministries at church, we are able to show this love to those in our community. Faith is what drives us through each decision we make. It is also what helps us through the difficult times in life and is what makes us thankful for the good times. We hope that our children will have the same desire in their hearts to live out their faith.