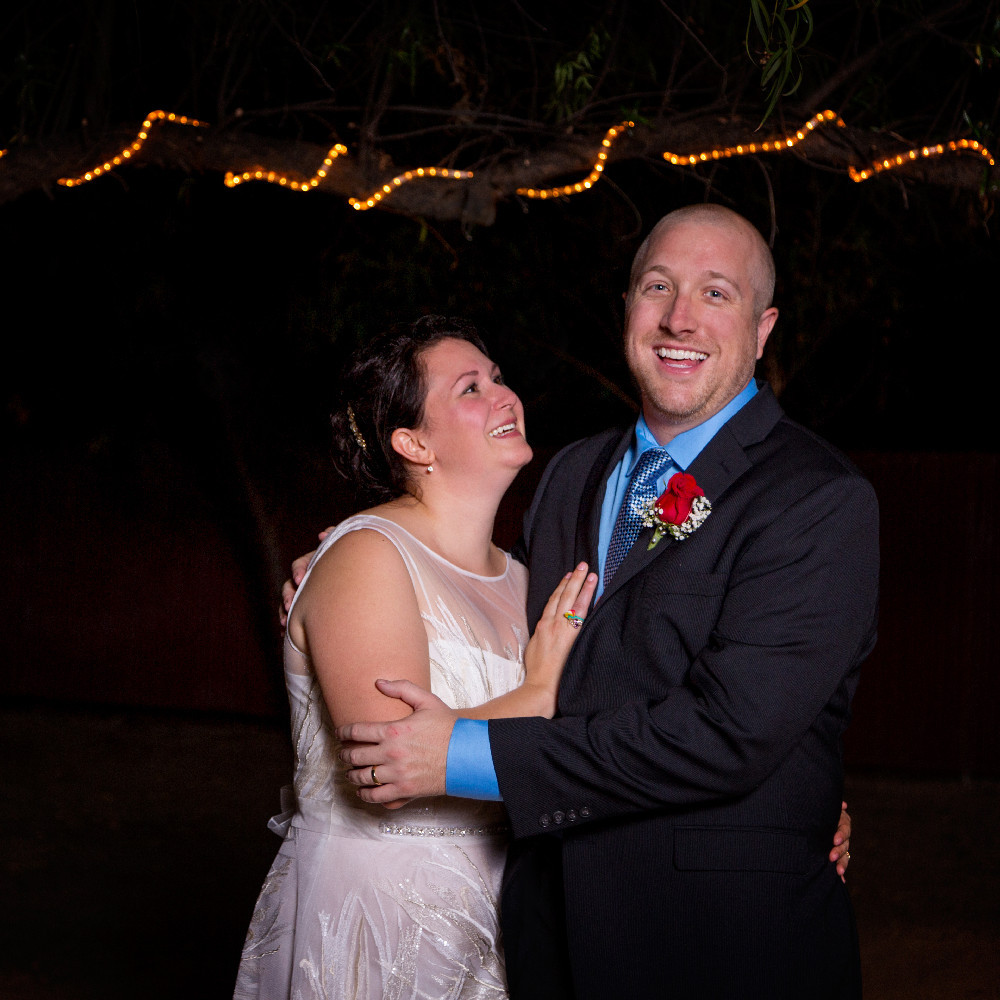 Family Facts
Region:

Southwest

Faith:

Christian

Education:

Graduate Degree
Hi--welcome to us! You've probably been reading for a while so we've decided to get right to it.

We're a great couple. We have a home filled with laughter, two wiggly dogs, two local moms, and a large, diverse circle of friends.

We've struggled up hills individually, as a team, and by ourselves with the other silently climbing by our side.

Whether we are laughing, working, or tackling a tough moment in life, we lead with love and we'd like our love to lead us to a child.

Why Adoption?
We have always planned to adopt after we had our 1st child. However, life doesn't always work out like you plan and we found out over the past three years that we couldn't have kids. We are excited to adopt because we fortunate enough to have the ability, desire, and resources to bring a child into our lives and hearts. It is our wish to welcome a child into our family, regardless of race or origin. We offer security, stability, joy, and love to any child that comes into our lives. There are lots of kiddos that need love and lots of birth parents that could use the flexibility of family that would welcome them as well.

Get To Know Us
We hope that by providing you with a glimpse into our lives, we can reassure you that we will be as dedicated to your child as we are to each other. Dale grew up in California and loves reading, sports, traveling, and video games. He went to the University of Arizona for a history degree and, after teaching elementary school for eight year, he earned his masters degree in business. Dale looks forward to teaching our child how to cook, read, and about our global community through travel. November grew up in California and Washington. As a child, she read a lot of books and loved to play soccer. November finished her PhD in 2013 and now works at University of Arizona. November looks forward to teaching her child about nature and about other cultures. You can learn more about us at www.prentissadopts.com.

Our Home & Community
We live in the middle of Tucson on an acre of land--our child will have land to play on, two friendly dogs, a basketball court, and lots of trees. With our big yard, we host many of the family gatherings including movie nights, card games, and big family holidays. Our child will have their own room, a large library of books to choose from, and nearby bike paths to explore. We are lucky to have a large community in Tucson.

What We're All About
Our goal as parents is to raise a healthy, happy, well-rounded, and kind child by providing them a safe, loving, educational, and nurturing environment to grow up in. Our disciplining philosophy is to be consistent, fair, and clear on what the rules at home are. They can make mistakes, and get grounded, but our love won't falter. We're going to teach them to work hard, play often, and to keep learning. Dale looks forward to coaching our child in sports like baseball, basketball, soccer, and track if they like them. November plans to show our child how to build a computer, sing (badly), and dance. We both plan to teach our child how to cook, camp, do martial arts, and read. We want them to know their culture and experience the cultures of other people too. We will take short trips across the United States and longer vacations to other countries. While we are raising our child, they will be teaching us to be patient, flexible, and to see the wondrous world through their eyes.