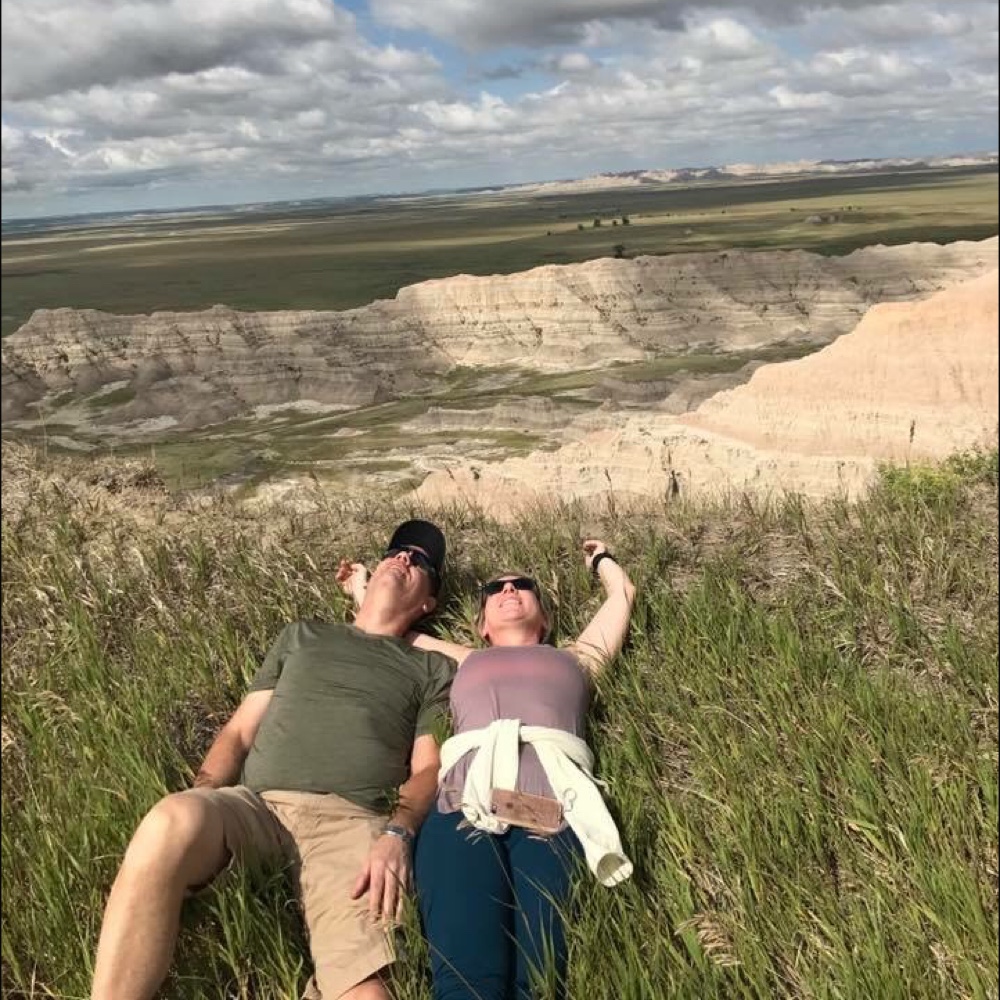 Family Facts
Region:

Mid-Atlantic

Faith:

Catholic

Education:

Graduate Degree
We are big kids at heart and love to embrace life and live it to the fullest. We feel so blessed in our lives and have had many adventures and have taken many interesting paths along the way. Through our journey we have learned how important our shared values of honesty, truth, kindness , patience and respect have sustained us. We wish to share our happiness and love with any child we may raise. We are looking forward to not only developing a relationship with a new little one, but also with you. We hope to learn about your hopes and dreams for the future.

Why Adoption?
We both felt so blessed in our lives in so many ways, but one thing that was missing was a child of our own. Laura felt a calling to adoption since she was very young, but it wasn't until we finally got together that our desire to have a family grew stronger. We came to the adoption process because we attempted to have our own child but were unable to conceive. We realized then that adoption was all part of God's great plan for us. We both come from close families and we have twelve nieces and nephews that we adore and spend a considerable amount of time with. From our relationship with them and our strong, shared family values, we wanted to experience the joy, love, and laughter that comes with parenting a little one.

Get To Know Us
Jim is a Program Manager at large defense contracting company. Laura has always admired his dedication to his job and his strong work ethic. Laura is an art therapist in private practice. Jim appreciates her compassion for helping people in need. We strive to always balance our work with play time filled with fun activities. Jim is an avid skier and mountain biker often traveling to unique places to do so. He often takes Laura along, together with our friends and family, for weekend escapes which include many outdoor activities. Laura loves to exercise, but also spends time in her art room painting and drawing. She loves music playing a few instruments and has been known to start a drum circle with her nieces! A photography enthusiast, she takes her camera along to capture ordinary moments and extraordinary moments in our downtime. We love to take our dog, Ansel, on walks in the woods or to swim in the lake. Our weekends can include anything from attending cultural events, listening to live music, or exploring beautiful architecture in a variety of neighborhoods. Though we love traveling and exploring the world around us, we don't object to quiet time watching movies and popcorn on our lovesac! We wish to honor you by sharing things that are important to you with our child such as cultural traditions, photos, and a treasure box . It is our hope to have open honest communication with you as we cherish your incredible gift to us and your precious sacrifice.

Our Home & Community
We live in a waterfront home in a sailing community on the Chesapeake Bay. Our town is known for its historic and charming cobblestone streets and is a suburb to two major cities, Washington DC and Baltimore. We love where we live and often ride our bikes to the main street, or take our dog for outings. He particularly loves it, because it is a dog friendly town and most people leave treats for dogs outside their establishments! We have a solid group of friends in our neighborhood, all with young children. In the summers, we enjoy traveling to our families home in NY where we have lifelong friendships and an array of nieces, nephews, and cousins to bond with on a lake where we grew up. While there, we learned to do the things we love like swimming, sailing, kayaking, and roasting s'mores. We shared these activities with others who grew up there and found a bigger family than just those that are blood related to us. We can't wait to share this magical place and sense of community with our child while making new memories together!

What We're All About
We are family oriented, active, and believe in being kind and giving to all people. Laura is very involved in her church while also volunteering at local organizations- a creative arts center and a cultural, charitable club . Jim donates graciously to many organizations each year and according to Laura, "Jim is very generous about sharing his handyman skills by helping neighbors and family with any home projects or anything that needs fixing. He's a go to guy in the neighborhood!". We also feel very strongly about animal rights and support organizations such as ASPCA and African Wildlife. Together we make a great team- despite our competitive streak with our favorite rival sports teams!! We believe laughter is the best medicine and aren't afraid to break up a heated debate with humor. We look forward to teaching our children how to make any place and every interaction better than they found it.