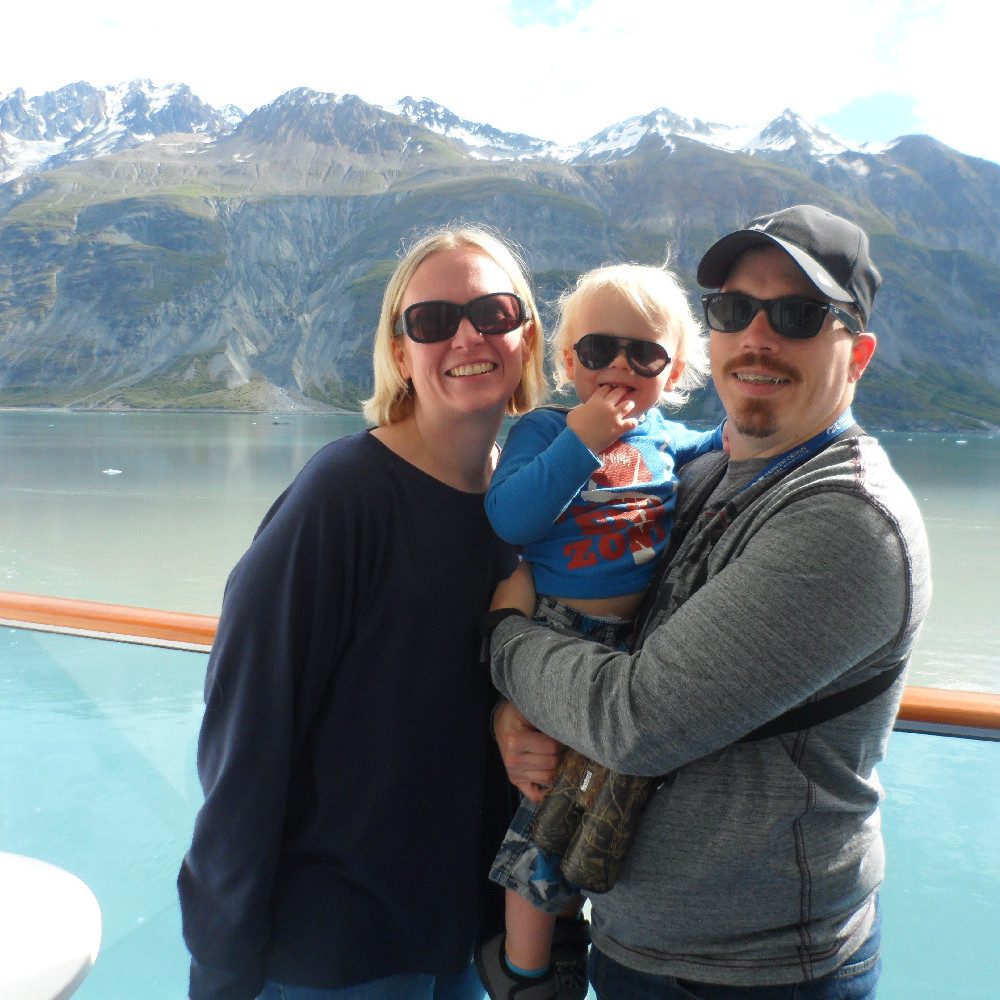 Family Facts
Children:

One Child

Region:

Southwest

Faith:

Christian

Education:

Graduate Degree
10 Things You'll Want to Know about Dawn and Derek

1. We're committed to sharing your child's adoption story.
Your son or daughter will always know the love you carry for him or her, as well as the care you showed in finding the very best home for him or her to grow, play, and learn.

2. Dawn and Derek are working parents.
Dawn is a pharmacist and Derek is an information technology professional. While we both work weekdays, we plan to be home every night by 6 to spend lots of time with the baby. Derek also has a large degree of flexibility in his job, which is an asset to spending as much time with our family as possible.

3. Your child will be our second child.
Dexter, who is currently 4 years old, is our first child. We'd love to adopt so that he can have some sibling fun. We both have at least one sibling and we cherish the memories we have from this
experience.

4. Your child will have the security and unconditional love of two parents.
We've always viewed being parents as a big and important journey in our lives. We're best friends as well as husband and wife, and can't wait to welcome a second child into our lives.

5. We sincerely respect you and care about your experience.
We want to surround you with understanding people who support your decisions and can offer you any resources that may be helpful. We know that pregnancy presents new challenges and we're devoted to making yours as healthy and happy as we can.

6. Our spacious home is in a wonderful family-oriented and friendly neighborhood.
The front and back yards have room to play ball and run around. We also have a swimming pool. Our neighborhood includes lots of trees and flowers. Also, informal gatherings occur frequently.

7. We are financially secure.
We have resources for trips to a variety of states and countries and plan to help provide resources for a college education, if that is what our children wish to do. We both highly value education and believe that college provides a wonderful opportunity to gain important knowledge and skills.

8. We value many things such as family, friendship, compassion, honesty, faith, hard work, hope, and open-mindedness.
We are members of a faith community and we also believe that you learn your values at home. We will do our best to see that our children learn and gain a moral and ethical standing in the world and grow up to love and respect God and humanity.

9. We know how to have fun!
We're big music people. We love to listen to music and attend concerts. We also enjoy staying healthy with activities like running, biking, swimming, and dancing. We view a lot of these activities as important opportunities for family time.

10. We would be honored to meet you and would love to hear your dreams for your baby.
The adoption process is made up of loving adults united for the good of the child. We know we can provide a secure, supportive, and loving home, and we'd love to meet with you to see if it's the right one for your child.

Check out our Facebook page for more information: https://www.facebook.com/openadoptionarizona

Why Adoption?
We'd like to continue growing our family and have not had success beyond our first child.

Get To Know Us
Dawn is a pharmacist and Derek is an information technology professional. We're big music people. We love to listen to music and attend concerts. We also enjoy staying healthy with activities like running, biking, swimming, and dancing. We view a lot of these activities as important opportunities for family time.

Our Home & Community
Our spacious home is in a wonderful family-oriented and friendly neighborhood and community. We value our friends and family and try to gather with them often.