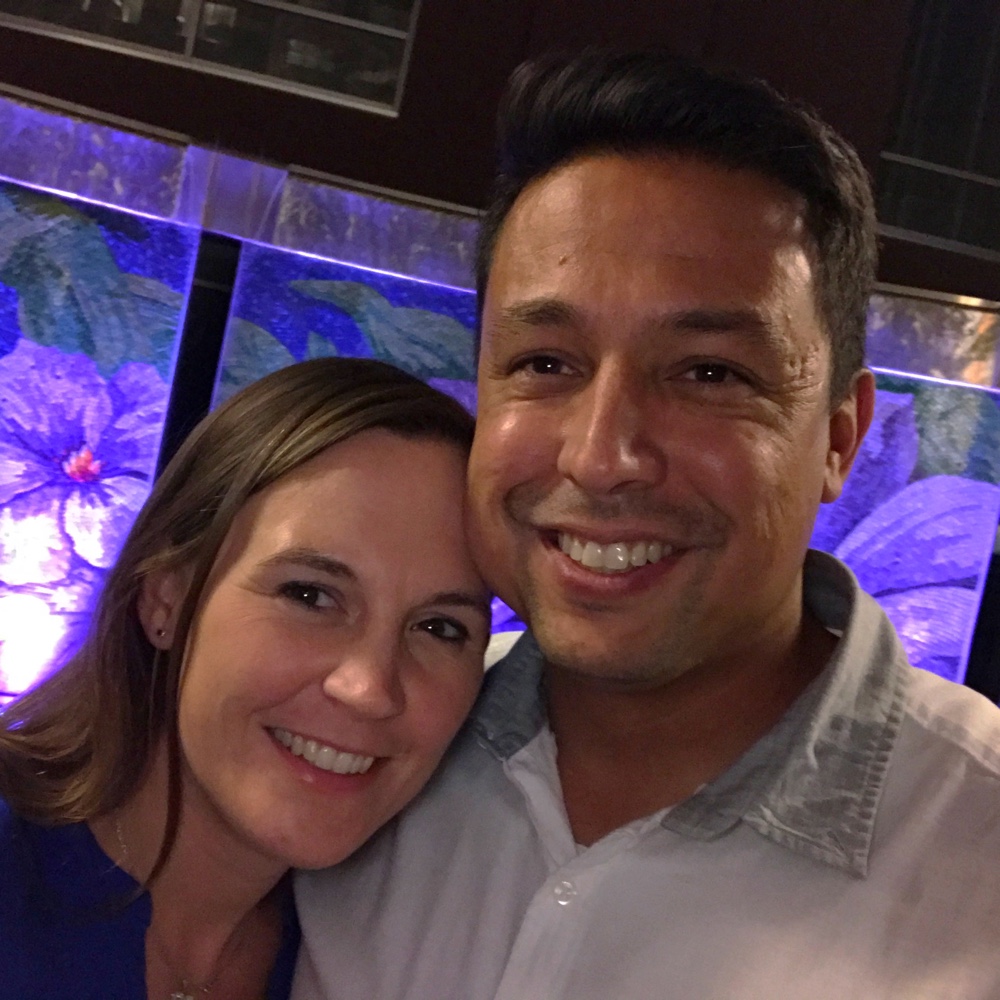 Family Facts
Children:

Three Children

Region:

Midwest

Faith:

Catholic

Education:

Graduate Degree
We live in a complicated world and families are no different. Families come in all shapes and sizes and we are no exception.
In our family we embrace both American and Hispanic cultures, you will hear both English and Spanish spoken in the home, and a diverse extended family is never far away. To us, family is made up of imperfect people that we choose to love and accept anyway. Trying to explain in writing why our love is big enough to welcome your child into our family is almost an impossible task. Love is an action, it can not be found in the words we type here. We will not pretend that everything is always perfect in our family, but we can attest that "love" the action is very much alive in our home. You will 'see' it when someone takes the time to simply stop and listen or when a hug is offered and received and you will 'hear' it in the laughter and constant conversation. It is the simple things in life that makes this world a little less complicated.





Why Adoption?
Sometimes words are not enough to express someone's thoughts, emotions, and gratitude…this is one of those times. We hope that as you begin making the difficult decisions regarding your child and adoption that you will find peace knowing that we are here to give you and your child unconditional love, support, and acceptance. We are a blended, multi-racial family who understands the joys found in celebrating our uniqueness. Adoption has been on our hearts and minds for years, and we know that now is the time to act. By fully embracing our inability to have biological children together, we began our adoption journey to expand our family. We want you to know that your child will be welcomed into our family with open arms and they will always know that your brave act in choosing adoption and the gift of selfless love is the beginning of their story.

Get To Know Us
We are both lucky enough to have found careers that we enjoy. Pancho is a Middle School Principal where he uses his humor, experience, and natural ability to connect with others to positively influence his students. Merilee is a School Psychologist where her caring nature, creative problem solving, and patience work together to help others reach their potential. Sharing the same work hours and school schedule allows us lots of opportunities to spend time together as a family. Merilee has three biological children from a previous relationship and Pancho has gracefully taken his place in the hearts of the kids and supports them in every way possible. We enjoy the outdoors whenever we can and always have a good time when we get to go biking, swimming, hiking, or camping. When we can't be away from home, we enjoy sitting under the stars, roasting marshmallows, and playing games around a backyard campfire. Our shared sense of adventure, love of travel, commitment to our family, strong faith, and true enjoyment of each other's company is the glue that holds us all together. We continue to grow as a couple and as parents and can't wait to share these experiences with our future child.

Our Home & Community
We call Wichita, Kansas the best "little" big town our home. We live in a suburban neighborhood in a house we call 'Goldilocks', because it is just right. Together we have remodeled, painted, and decorated our home to reflect our unique personality. Most recently, we added a swimming pool to the backyard, which has already brought hours of fun and time together as a family. Wichita is known for its extraordinary Catholic School System, with its schools ranking in the top 5% of all schools. Our family is actively involved in our faith and the kids benefit from attending Catholic School.

What We're All About
We are both adventurous and curious people by nature. Trying new things, visiting new places, and learning something new is our idea of a good time. With both of us working in the school system we always make the most of our summers of by taking a family trip. Our most recent summer vacation took us to Yellowstone National Park where we were able to combine our sense of adventure by white water rafting, love of learning by visiting natural wonders, and most importantly quality time with one another. While we love a good adventure, home is where we get to really connect and recharge. We make it a priority to cook and eat dinner together each evening, trying new recipes and teaching the kids to prepare favorite dishes. Sharing home cooked meals gives us the chance to enjoy each others company and relax at the end of a long day. At home, one of our favorite things to do is to watch movies together. Bowls of popcorn, snuggly blankets, and a basement family room set up for an occasional movie night is one of our favorite places to spend a Friday night.