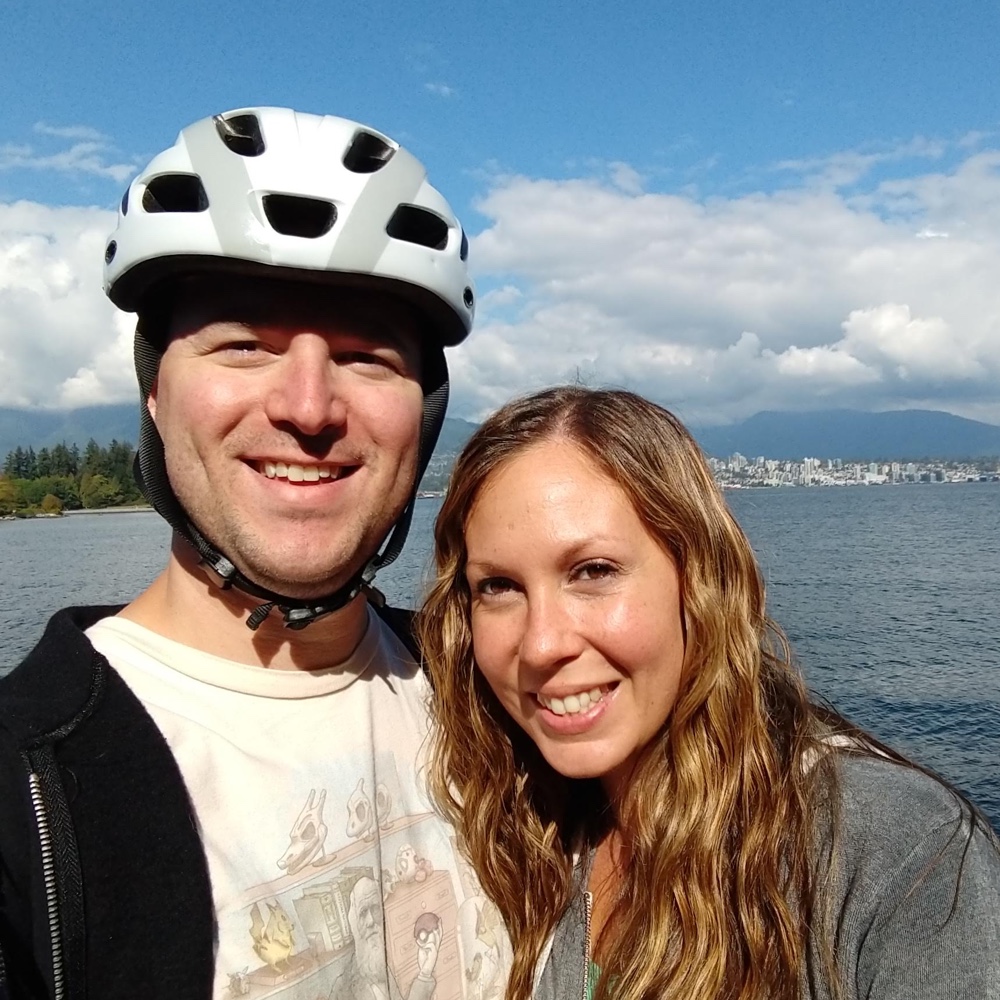 Family Facts
Children:

No Children

Region:

Northeast

Faith:

Christian

Education:

College Degree
We LOVE to laugh! We believe laughter is the best medicine and love goofing around together! We also enjoy making others laugh and often poke fun at ourselves. We have a gift for finding the humor in almost any situation! It has helped us to roll with the punches, and never give up!

Why Adoption?
We have tried for years to conceive and start a family. Instead of pursuing fertility treatments, we are ready to grow our family through adoption. And we honestly could not be happier about this next chapter!

Get To Know Us
We have grown professionally in our careers, always supporting each other's ambitions. We are both health care professionals: Jared is a CT lead technologist, and Lisa is a Director for a Home Health Care agency. We are passionate about helping others and being there for the people we love. Some of the activities that we enjoy together are painting miniatures (fantasy figures), playing D&D, kayaking and paddle boarding on our lake, bike riding, hiking, and traveling for vacation. When we're on the road we love to try out the local eateries in the area, there's nothing better than trying new food and tasting more fish tacos! Our favorite thing is simply being together. Whether it is playing board games, traveling, or simply watching tv, we value spending quality time together. Shared experiences are important to us and we want to share as much as we can with our child to give him/her the best life possible.

Our Home & Community
We live in a suburban neighborhood close enough to city life but far enough away to disconnect from it all. We live across the street from a lake in a small lake community. We have tons of kids in our neighborhood, so much so that there's never any shortage of laughter and playing heard throughout the streets, particularly during the Spring and Summer months. The beach club associated with our lake has a playground and swimming for families that become members each year. The beach club also has events for families throughout the year. These include family friendly bands, karaoke, cardboard boat contests where families build their own boat and compete, family camping where families bring tents and have an overnight adventure on the beach, and weekly Disney and movie nights on the beach with a projector. We often take long walks around the lake and have admired these events for years. Can't wait to share these activities with our future child! Our home is fairly spacious with two floors of living space, 2200 sq feet, and a rec-room in the finished basement. We have a large fenced in backyard, and plenty of room to add a pool one day!

What We're All About
Spending quality time with our families means everything to us! We are really close to both sides of our family! Lisa's parents, and her brother and sister-in-law live 10-12 minutes away, and we get to see them every week! Although we both grew up in NJ, Jared's parents, two sisters, brothers-in-law, and three energetic nephews all live in PA. But despite the distance, we have made it a tradition to take turns visiting each other every month or so. We value our family traditions and creating new ones together. Family game night is a tradition for us! We love playing board games and video games! Another favorite is the 'Lisa Family Baking event.' Every year Lisa's extended family, aunts, uncles, cousins, all get together to bake a pastry called "Snow Flakes". Lisa enjoys baking throughout the year, her specialty is apple pie. We love our tradition of having large family gatherings on both sides for Thanksgiving and Christmas, as well as Birthdays and BBQs throughout the year. We also cherish the time that we set aside for the two of us and our beloved pets. Rambo is our 14-year-old Bichon Frise, Poppy & Pikachu are our 2- and 4-year-old Netherland Dwarf bunnies. We are huge animal lovers! Our family values a life of sharing and being there for each other. We were both raised in a Christian upbringing and wish to share these values and beliefs with our future child. Diversity is an important part of who we are. We have family members and friends from various cultural backgrounds. If our child is from a different background, we plan to embrace that culture as our own. We will research, learn to cook authentic meals, travel to that country on vacations, and celebrate their heritage together. We would also learn another language together! We always strive to be friendly and accepting of others and want the same for our child.