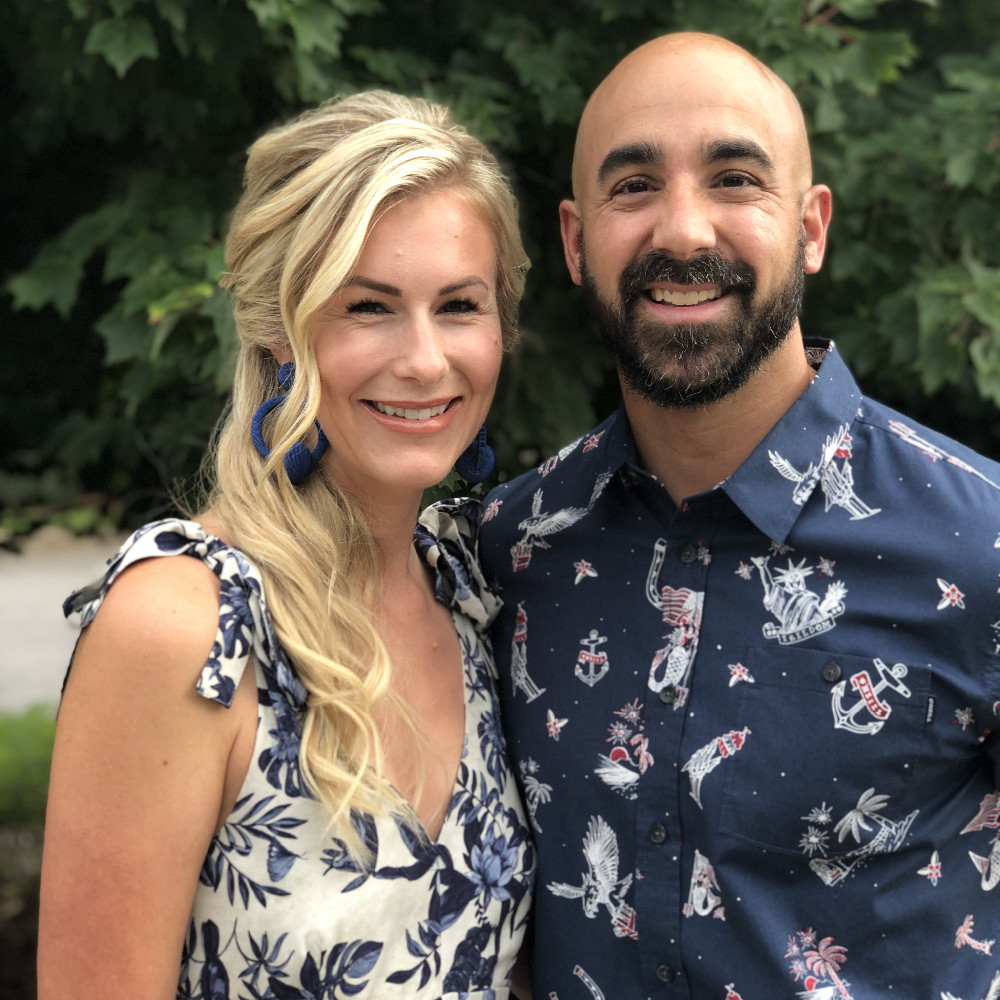 Family Facts
Children:

Two Children

Region:

Southeast

Faith:

Christian

Education:

Graduate Degree
From Kristin:
My husband Mike is truly the love of my life. We are soulmates. We are also partners who respect each other immensely. He is someone I can rely on when life is tough and celebrate with when good news comes our way. What I love most about Mike is his sense of humor, his work ethic (he is an Orthopaedic Trauma Surgeon and loves helping his patients and trainees everyday), and most importantly his endless love for family and friends woven by his Christian upbringing. Mike not only takes care of the boys and me incredibly well, but he also takes care of his friends, parents, and extended family whenever needed. He strives to love his "his inner circle" like God loves His children. In his free time, Mike enjoys exercising, watching and playing ALL sports, eating a good steak, and working on our saltwater fish tank.

From Mike:
My beautiful wife Kristin is everything I could have dreamed of and more. I knew she was my soulmate when I realized her moral compass matched mine and was amazed by how she seamlessly fit into my huge family. I love and adore her passion for Christ and our family, and I cherish her silly side. Joy shines through her and is contagious to those around her. She is a wonderful wife, mother, daughter, sister, friend, and is truly the engine of our little family. She is also an amazing tennis player! Whether we are listening to our vinyl record collection or playing every sport imaginable in the yard with our boys, we have the best time and truly cherish one another.

Why Adoption?
God is in the business of adoption! Through faith in Jesus' work on the cross, we are all privileged to be the adopted daughters and sons of our Father (God). Scripture teaches us that God holds a high view of earthly adoption as well. The Bible addresses, to some degree, that some of its most beloved people (Moses and Esther are two examples) were adopted. We believe that adoption can be a beautiful step to redeem certain broken situations (i.e. the inability to have children and/or the inability to provide a desired upbringing). We imagine that adoption is complicated; grief and heartbreak are involved, but so are hope and joy, because similar to how our loving God provided a way to adopt us all, through our Savior, Jesus, He has made a way to redeem and restore certain brokenness through earthly adoption. What a wonderful God! And what a wonderful story! We look forward to the redemption, restoration, and joy that it can bring all of us. Further, we have always wanted a big family; even before we got married! While we have been blessed with two little boys, it was a long road to conceive them. We've had countless miscarriages (the latest one was at 15 weeks) and disappointments with various fertility treatments, which resulted in heartache, trauma, and brokenness. It has certainly been a difficult couple of years, but we know that God redeems and restores! In Jeremiah 29:11, the Lord declares, "For I know the plans I have for you, plans to prosper you and not to harm you, plans to give you hope and a future." We are so incredibly excited for God's plan for our family, which we sincerely believe is adoption. We look forward to the joys of taking care of another baby and to Emerson and Jackson loving their brother or sister dearly. We desire an open adoption so that our child will know from the beginning that how deeply he was loved by his birthmother.

Get To Know Us
Our life together...we have been married for over 5 years and are truly best friends. We are blessed to be able to count on each other and our mutually strong faith no matter what life throws at us (Proverbs 3:5-6 tells us, "Trust in the Lord with all your heart and lean not on your own understanding. In all your ways submit to Him, and He will make your paths straight."). In November 2014, we welcomed our son, Emerson, into our lives. He is a rambunctious and smart 4 year-old. In January 2018, we welcomed our second son, Jackson. He is a sweet, book-loving 1 year-old. We love the area of South Carolina that we live in. We go on hikes, spend time at the beach, and enjoy the temperate climate and four seasons our hometown has to offer. Emerson loves school, his friends, sports, and every animal known to man. Jackson loves trying to walk, playing at The Little Gym, and cuddling with mommy and daddy. In our free time, Mike and I love to watch movies and sports, spend time with our friends, travel, and are active participants at our Church and in Bible studies.

Our Home & Community
We just love our home and our community! We live in a friendly, family-oriented neighborhood in South Carolina. We have 4 bedrooms, 4 bathrooms, a 2-car garage, and a very open floor plan that connects the dinning room, kitchen, and living room. We have a saltwater fish tank with colorful coral, fish, crabs, and shrimp that the boys love to look at and feed every night. We also have a screened-in porch and deck area to sit outside and enjoy beautiful days and cool evenings. We have an elevated fire pit where we love to roast smores in the winter. We play soccer and baseball in our big backyard and have a basketball hoop in our driveway. Our home is a warm place where family and friends come often and feel welcome. We host BBQ's, Bible studies, and birthday parties for our two boys. We live close to the zoo, parks, schools, and restaurants, and our picturesque downtown is a short 5-minute drive.

What We're All About
Family is incredibly important to both of us, and we try to spend as much time as we can with both extended families. Mike's parents live in Florida, and Kristin's parent's live in Georgia. Mike's dad is from India, and his mom is from New York. Mike is 1 of 7 children! We have 10 nieces and nephews just on his side! Your baby will be loved, supported, and cherished by all of them! We are also passionate about traveling, sports, and spending time outdoors. We went to the Virgin Islands (St. Thomas & St. John) for our honeymoon. We've been fortunate to take a trip to breathtaking Ravello, Italy (off of the Amalfi Coast) for a dear friend's wedding. Kristin went to Duke for college, and every year, we attend a basketball game at Cameron Indoor Stadium in Durham. We've been to New York City to watch the Mets and Knicks play. Mike traveled to Cooperstown to watch Mike Piazza'a Hall of Fame Induction. We've taken our kids to Disney's Animal Kingdom, to see the Redwoods in California, and to Connecticut where Kristin's uncle has a farm with horses, goats, cows, etc.