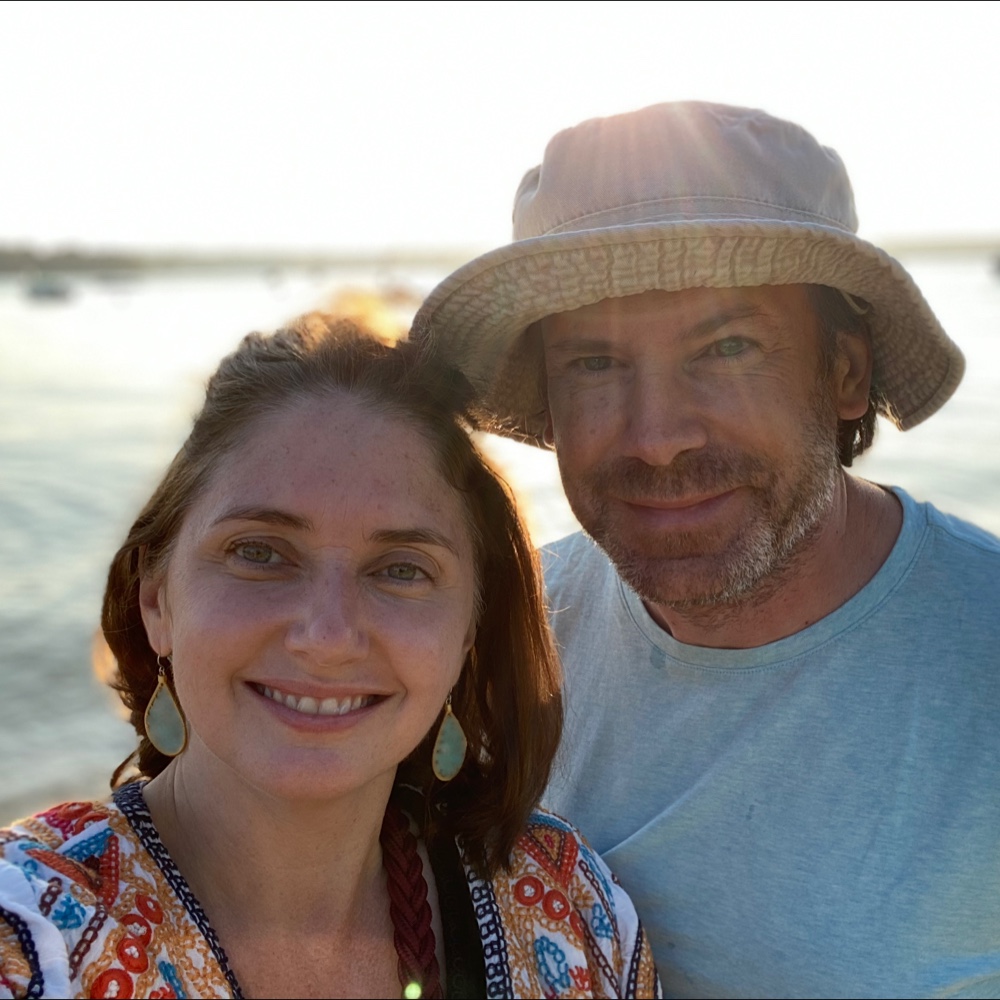 Family Facts
Children:

One Child

Region:

Northeast

Faith:

Other

Education:

Graduate Degree
Thanks for giving us the opportunity to introduce ourselves. We've experienced such joy showing our daughter, Gigi, the world, through adventures big and small. We've carved out a beautiful life in our little town outside NYC with our families near. But we still have more to give. We hope to grow our family to four, adding the second child we've dreamed of and giving Gigi the sibling she's ready to love. The baby will join Suzy (a writer), Chris (a lawyer) and Gigi (a future "doctor for animals and babies AND a dancer, AND an opera singer AND a motorcycle driver" - hopefully not all at once).

Why Adoption?
The best thing to happen to us as a couple was having Gigi. It wasn't easy getting pregnant, so we felt we hit the jackpot. She is a terrific kid. Our goal was always to give her a sibling — and always knew adoption was right for us. Love is what makes a family. One thing we didn't expect was how much our daughter would want a brother or sister of her own. She can't wait to have a sibling to love. She practices! Every day! It has made adoption so much more natural and obvious.

Get To Know Us
A little about Suzy: I'm a writer/reporter, so during the work week I'm writing news stories — frequently from home. (Even when we aren't in a pandemic.) My job allows for lots of vacation and the flexibility to volunteer as class mom at our daughter's school. All my real enjoyment comes when I'm off the clock though. We're super family-focused, so most days we're hitting the playground, scooting, biking, swimming, blowing bubbles, having dance parties — and repeat. Some of my favorite things are beach days (we spent six weeks at the beach last year), our small but beautiful garden, photography, music or sitting on our porch staring at the river, which is so peaceful to me. A little about Chris: When Suzy and I met, I worked in the heart of the city. Luckily, by the time our daughter was born, my job had moved out to the suburbs. Now, my office is a short drive from home and I have flexible hours. This lets me spend quality time with our daughter every day: I do morning prep and school drop-off, and I get home for dinner, bath and stories. On weekends and days off – which our daughter calls "family days" – the three of us, if we're not snuggled on the couch with the cats watching a movie, are usually off on some fun adventure. There's never a shortage of museums, trails, bike paths, pools and playgrounds to visit, and no shortage of school and neighborhood friends to go with. When we're all piled together at home, Chris likes to play guitar, though not especially well.

Our Home & Community
We own a 3-bedroom, 2-bathroom co-op in a charming little river town outside of NYC. The river is the backdrop to our lives here: We race to the porch to catch pretty sunsets or a tugboat pushing a barge upriver — and it's always glistening in the background when we're at our playground or making chalk art on the front sidewalk. Our home is cozy and welcoming with the two best cats, who greet us at the door. We live in a small, historic town — just a short train ride to NYC — has received many "best of" accolades, The public schools are award-winning and the elementary school is within walking distance of our home. The town also features multiple riverside parks that have stunning views and are walkable from our home (as are great restaurants, shops, miles of walking trails and an incredible library). Best of all, Suzy's parents live nearby. They spend time with and help take care of our daughter every day, and have been a huge part of her life.

What We're All About
We know you are making this major decision, but know that if you choose us, we will give the baby an incredible life. Yes, they will go to great schools and be able to try any activity or sport they want. They'll go on trips to see the world. But they'll also grow up in a beautiful family that is filled, top to bottom, with love. They'll have parents to walk them to school each morning, help with homework at night and cheer them on at sports events or plays in between. They'll get endless kisses and love from their big sister, who will protect them for life. They'll visit their auntie's beach house several times a year. They'll bake with their grandma. They'll ride bikes with their cousins. They'll learn to be kind and generous, giving back to those in need. They'll live a big warm hug of a life.