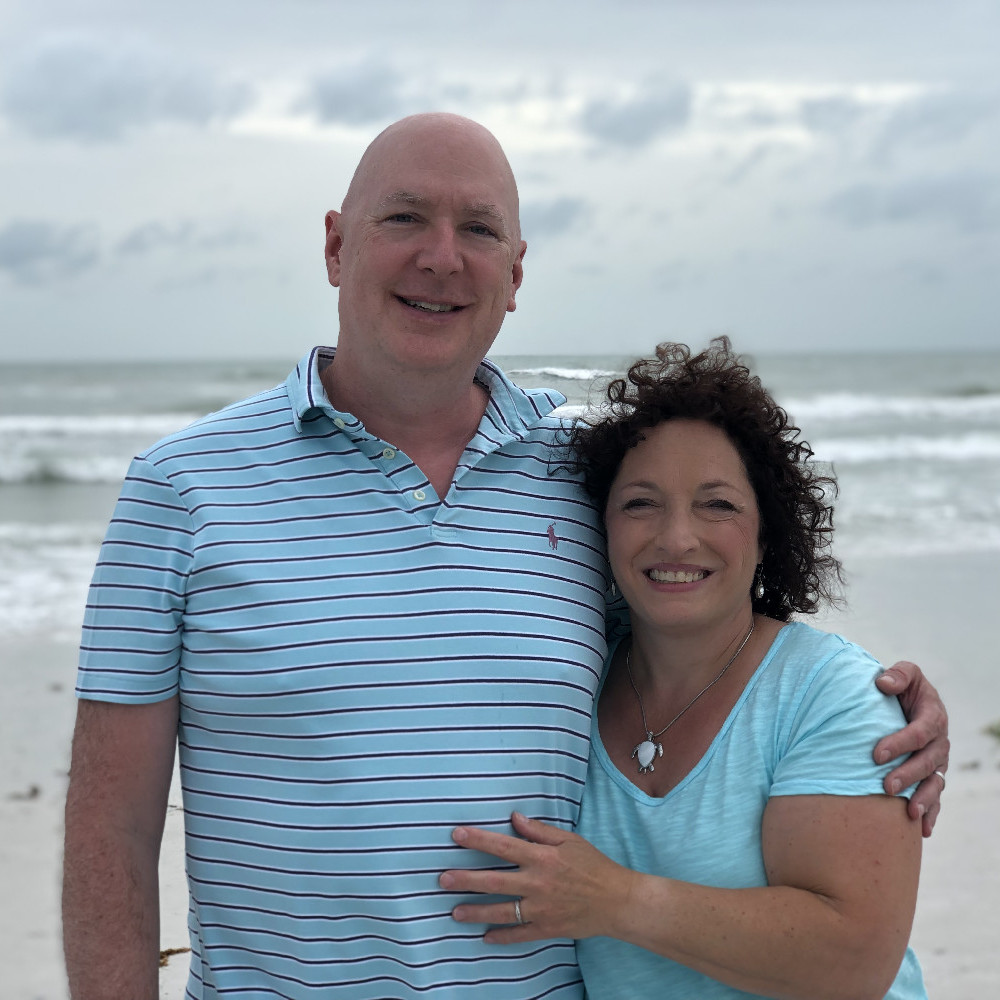 Family Facts
Children:

Six Children

Region:

Northeast

Faith:

Catholic

Education:

Graduate Degree
Hello! Thank you for taking a look at our profile. We can't imagine all you are going through. We are honored that you would take a few moments to get to know us. We love being parents. We are a blended family in that when we married Tim had three daughters who had lost their mom. We added three silly boys to our mix. We are both from big families and would love to grow our family by another child. Joanne was unable to carry another child after our last boy's birth. Big families are fun, exciting, love filled and we would love to give another child that big family adventure! We have plenty of room in our home too. The girls are college age and chasing their dreams. We miss them and love when they are home.

Why Adoption?
We were heartbroken that Joanne couldn't carry another child. We wanted and are planning for another sweet soul. We have friends who have adopted and nieces who were adopted into our family. Adoption was always something we thought about even prior to having our boys. We have thought about adoption since our last son's birth but had to put it on hold as Tim took a new position which required us to move from where Joanne's family was. We moved, built a house and are settled in now. We are so excited to open our hearts and home to an adopted child. We are open to an open adoption and would respect wishes that an expectant mom would have. Letters, texts, pictures and visits are welcomed by us. We would want an expectant mom to take the lead in whatever level of open communication she would like.

Get To Know Us
Tim is a family doctor who loves what he does. When he's not at work, he is at home. He loves to read, put together computers, take the boys hiking, camp out and spend time outdoors. He is very patient and calm. Joanne taught first grade for awhile but is now home with the boys. She likes to play outside with them, ride bikes, go swimming, bake sweets, exercise, visit museums and just be with the kids ! Joanne is highly organized, caring, empathetic and nurturing. Together, we make a great team. We met on a blind date! It was the best date of both of our lives. We married the following year and Joanne became second mom to the girls. We enjoy taking an occasional date night together. We love to eat outside during the warm months. Our family loves to hang out on the patio, make s'mores, watch movies outside on a projector, play putt putt and visit the little boating town next to us that sits on the lake during the warm months. In the fall, we decorate for Halloween, carve pumpkins and watch our Ohio State Buckeyes play football on t.v. During the colder months, we have game nights,(a family favorite is Pie in the Face) cuddle up to watch movies, decorate for the holidays and just hang out together. We love to go to the beach each summer and spend a week away as a family. Our family also includes our Labrador, Stella Luna, she is full of energy, a source of great fun and is very loving.

Our Home & Community
We live on a quiet street in a neighborhood with big lots. Our lot is 2.5 acres so we have lots of play room in our yard. We have a two story house that includes a toy room, family room and the kitchen which is a very popular room in the house for all. We live towards the west side of Cleveland but in an area with a lot of farms. We have a great school system that is just the right size. Joanne volunteers there and is active with the parent group. We go to a wonderful warm little church where Joanne teaches Sunday school. We aren't very far from the Zoo, parks, Cedar Point, strawberry patches and apple orchards! We have some families that we like to go to dinner with, have cook outs, play putt-putt and hang out. Tim's Mom is close by as well as aunts, uncles and plenty of cousins. Joanne's family is an hour and half away but they travel up or we go to them for Birthdays and holidays.

What We're All About
We are first and foremost passionate about our family! We love each of our children. We marvel at each of their unique personalities. We rejoice at each of their accomplishments and love watching them grow inside and outside. They are all so different. Watching the interactions between them as siblings brings us such joy. On each of their birthdays, they each get to pick what Joanne will cook, where we may go out to and what we will do. As a family, we know that love makes a family. We know that our hearts will swell and expand more with love and joy for another child and sibling. We want our children to know how much they are loved, cared for and adored by us.