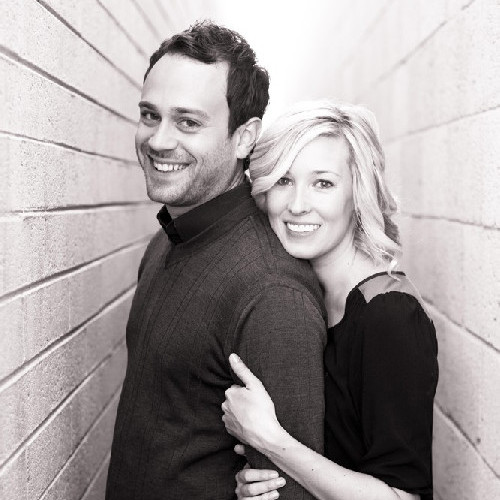 Family Facts
Children:

One Child

Region:

Southwest

Faith:

Christian

Education:

College Degree
We are so very excited to adopt! We are a fun loving couple that enjoys life and all its moments. Our lifestyle is best described as family oriented fun. We do almost everything together outside of work and enjoy a lot of time outdoors enjoying our great weather and swimming in our pool. Given the opportunity we can't wait to provide endless love, support and laughter. Thank you for viewing our profile and taking the time to read about us.

Why Adoption?
We have always wanted to adopt! Laura's pregnancy was a very difficult one so after the birth of our son Weston, we knew immediately that we would love to grow our family through adoption. We have a very close friend who adopted her son 5 years ago and we have witnessed all of the blessings and happiness it has provided their family and birth mother who is an extension of their family.

Get To Know Us
We both run our own companies and are true entrepreneurs at heart. Laura has an interior design firm 5 minutes from our home and Michael runs a supplement company. We both love what we do and it doesn't feel like work. We love to spend our time outside of work together as a family. Some of our favorite activities include going to spring training baseball games in March, concerts in the park, morning walks to the local bagel shop, and movies and popcorn at night. Laura loves to cook and can often be found in the kitchen making home cooked dinners and pancakes on the weekends. We are both very active and Michael loves to play catch and ride bikes with our son.

Our Home & Community
We live in a suburban neighborhood in Arizona with lots of young families and we love it! There are three parks within walking distance and plenty of neighborhood kids that we enjoy for play dates and BBQs. Our home is a ranch with a large backyard and pool for regular swimming. Its not often cool in Arizona but when it is we love to light the fire pit in our backyard and roast marshmallows with neighbors. It's a wonderful and supportive community of friends! We also have family only 30 minutes away that we enjoy seeing regularly.

What We're All About
We are passionate about our family first and foremost. Our parents on both sides are still married and we both are close with our siblings who are extremely important to us. Together we are constantly encouraging each other and inspiring each other for the road ahead of us. Our largest blessing in life is our son who is the happiest little man you will ever meet! He loves to play with whoever is willing to get down on the ground and play with him and to say he's excited to be a big brother would be an understatement. He cannot wait!! We strive to travel often and see the world and your child would be exposed to many adventures both big and small. We think individualism and God given talents should be celebrated and encouraged. We will do everything we can to make sure our children know how special they are and support whatever hobbies or activities they are interested in doing!