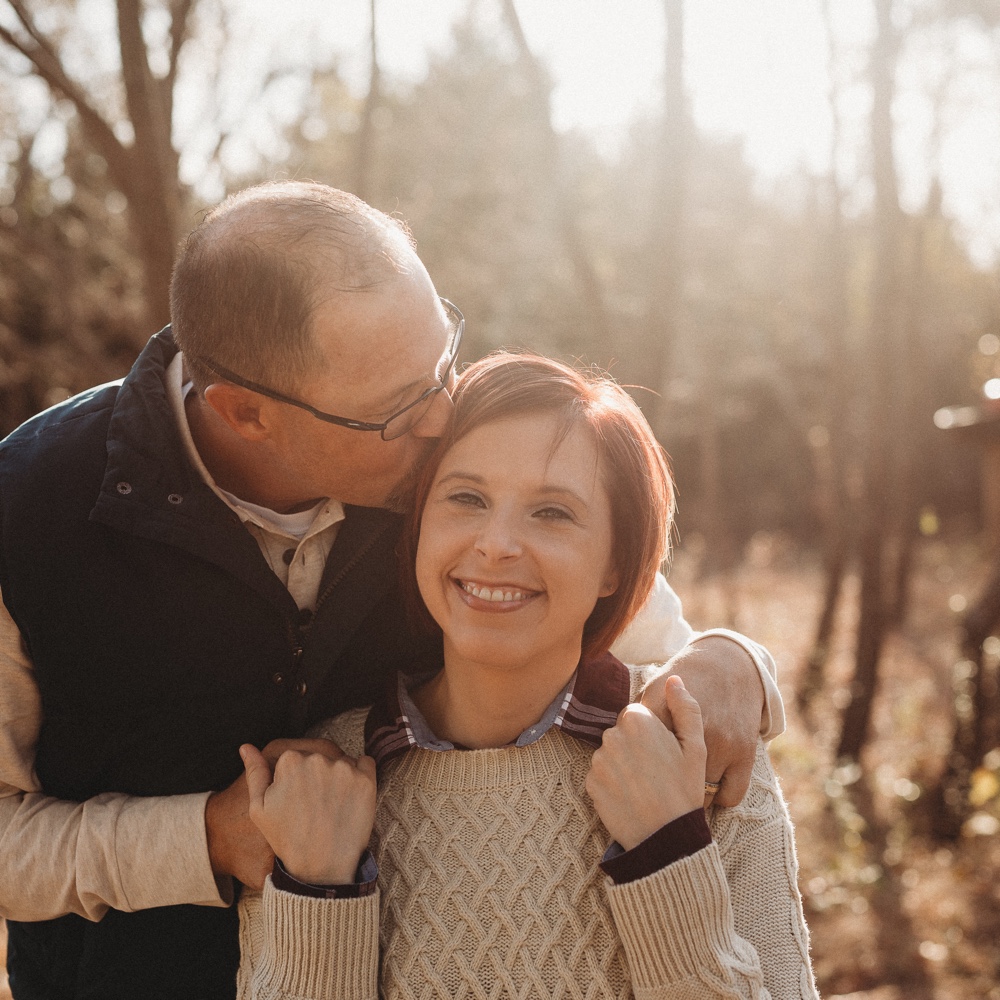 Family Facts
Children:

Two Children

Region:

Midwest

Faith:

Christian

Education:

Graduate Degree
When Josh and I got married, we knew having a child would not the typical path. During our marriage, God has opened both of our hearts to the idea of building our family through adoption, and we are EXCITED! We can't wait to expand our family and show a child all the wonders that this world holds. Our typical weekend involves church, being with family, breakfast with friends and movies at home. We also love to travel and discover new cultures. We desire semi- open adoption so that our child will know from the beginning how deeply they are loved by their birthmother.

Get To Know Us
Our hobbies together are landscaping the yard, watching movies, playing family games, hanging out with family, riding bikes, walking the dogs, and traveling. Josh enjoys building and fix up cars, landscaping along with helping with his brothers. He also loves to cook and Barbecue. Kassy enjoys baking, working out, spending time the dogs and meeting up old friends and connecting with new friends while having a coffee or early morning breakfast. Where we have traveled to is Savannah, GA, Albuquerque, NM, Jacksonville, FL to either see family or vacation.

Our Home & Community
We live in a small town, where our neighbors know each other and kids play in the street. When driving in our neighborhood you will pass by a park where many neighborhood kids play in during the spring and summer. Our brick home sits on a corner lot with a huge backyard where they dogs run and chase squirrels up our trees. Our favorite place in the house is the living room because it has a fireplace and makes chatting easy and comfortable. When our families visit we enjoy sitting out in our backyard or taking them shopping and to the movies.

What We're All About
As we look to the future of adopting a child we are excited to teach our child about their heritage, values, morales,and help them reach their highest potential no matter what that looks like. We also want them to know they are loved no matter what situation arises. We believe in family and having close bond and are passionate about instilling that in our child. As parents we look forward to sharing our life while rising a child that will embrace family as she/he gets older.

Why Adoption?
Receiving advice from our doctor on the possible chances we will take if we get pregnant are not worth putting ones life in danger. Through much prayer and seeking advice, lead us to adoption. Through our eyes we see adoption being as open, semi- open or closed depending on what the birth mom feels comfortable with. We also would love to incorporate the cultures of the birth mom and share with her the aspects of the child's life.