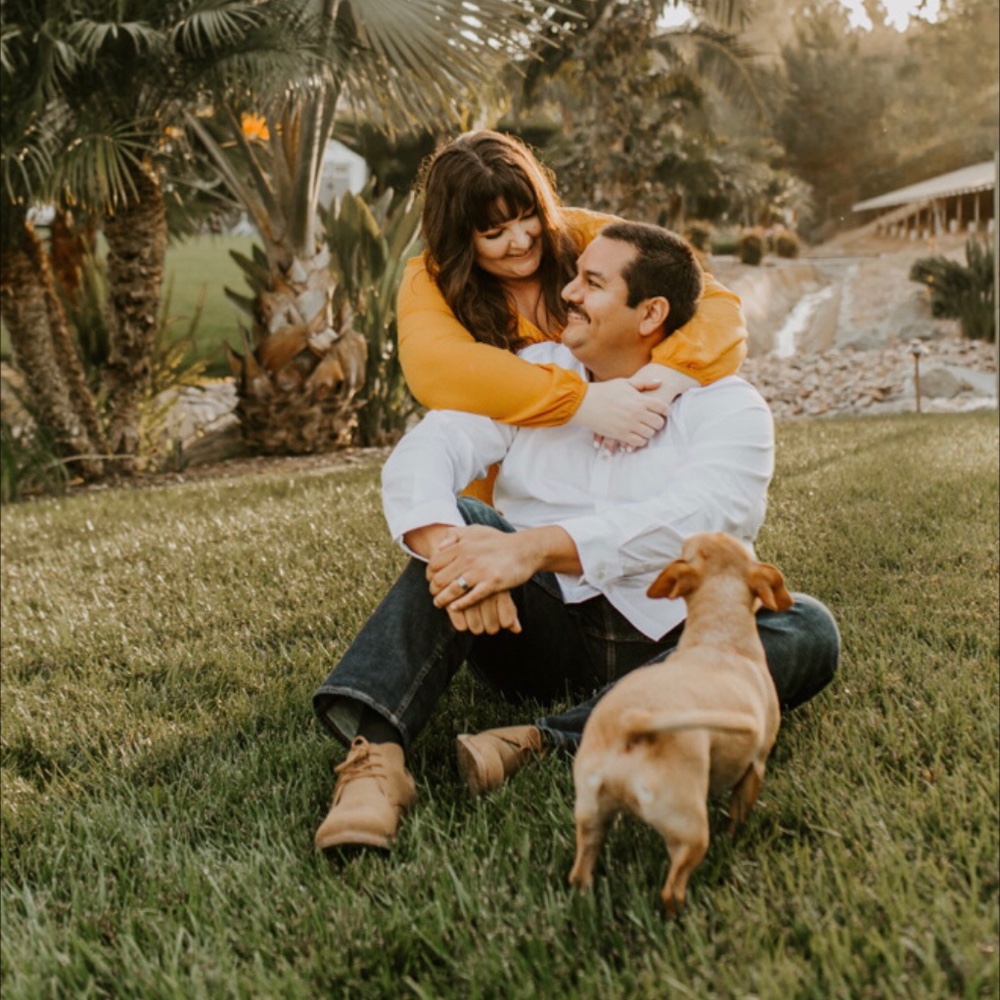 Family Facts
Children:

No Children

Region:

Southwest

Faith:

Christian

Education:

Some College
We are the Victorio's, counting the days till we become a party of three! Esteban is a generous & hard working while Elle is witty and thoughtful. Our daily life is spent in San Diego County with friends, family and enjoying our beautiful home. We love to travel near and far, cook, and hike the many hidden trails in our county. We are excited for an open adoption to share with our child how incredible their first mother is!

Why Adoption?
As hopeful adoptive parents we can only begin to understand the sacrifices an expectant mother is making so it is important to us to have an open adoption. We envision an open adoption to be regular communication, frequent visits & in this tech age safe interaction via social media! We of course would want to collaborate with you, the expectant mother, on what it is you want and need from the open adoption.

Get To Know Us
We met through a friend in fall of 2012, we became friends briefly before we began dating just three months later. Esteban describes Elle as smart, loving & a witty sense of humor. Elle describes Esteban as caring, generous, & funny. Esteban, the youngest of 5 children, has always known patience & care coming from his large family. Elle grew up close with her siblings & cousins, she observed her mom's hard work ethic & visits with them all weekly. Esteban has worked for the county for 14 years & Elle for a local credit union for 6 years. We love to hike, travel, & cook in our free time.

Our Home & Community
Our Lakeside home is 25 minutes from downtown San Diego. We live outside the suburbs on a quiet hill with a large yard. Our home has great bones, it's traditional with charm. Our favorite spot is the living room with a brick accent wall & open concept to the kitchen it makes for a great space to visit with each other or loved ones. Most of our family is here in San Diego who we see weekly! Esteban's family is a large family of 7 while Elle's family is a total of 5. There are 9 nieces & nephews, all on Esteban's siblings' side so Elle's family is more than excited for our child to join!

What We're All About
We are a spiritual couple, we believe God has a plan for us & have been led on this journey for a reason. We know our future as parents will be close knit with our child-sharing dinner & stories each night, involved in school activities, lots of camping & road trips; this vision is what drives us each day to move forward. We look forward to teaching them kindness, acceptance & culture. We value each other most in life & truly enjoy being together, having a child is only going to strengthen that bond. We know how blessed we are to have found each other & cannot wait for our family to grow.