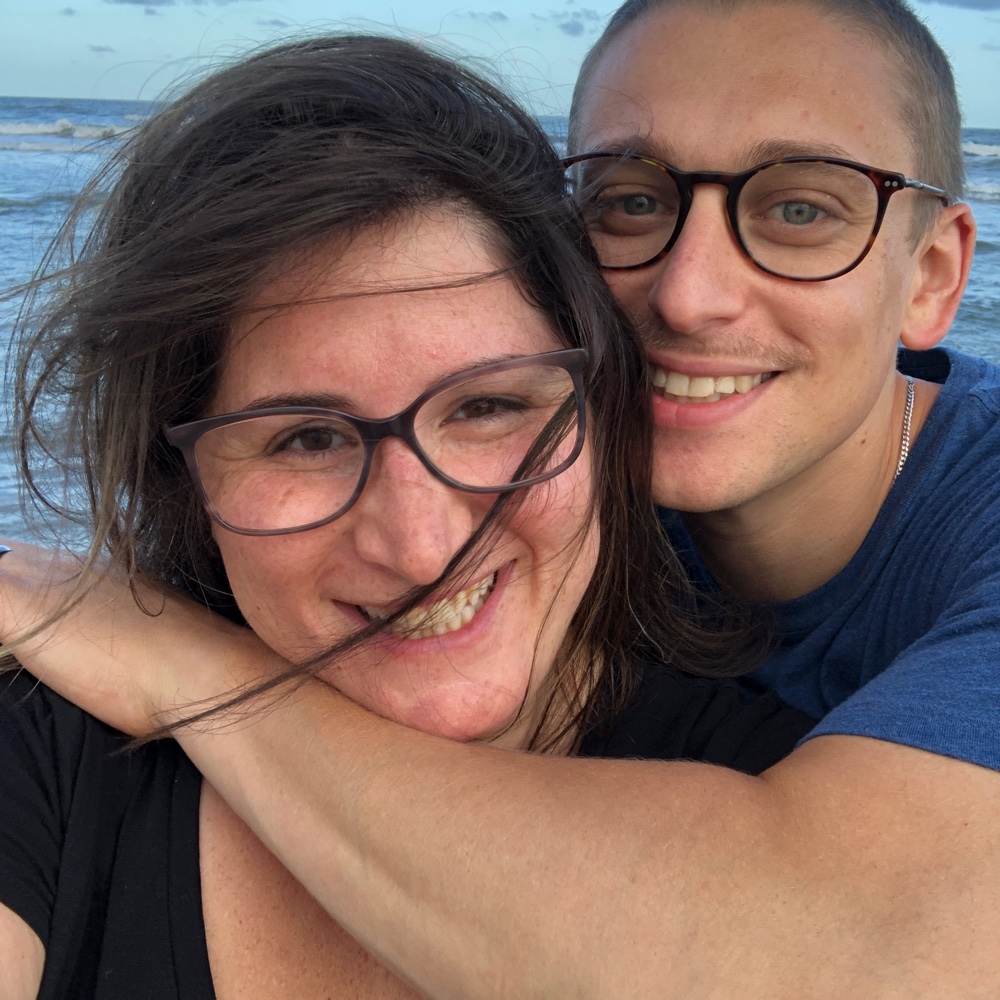 Family Facts
Children:

No Children

Region:

Northeast

Faith:

Catholic

Education:

Graduate Degree
We built our relationship on a years-long friendship, and have always felt that this was the foundation for our strong marriage today. First and foremost, we make each other laugh. Constantly! We break into bad dance moves while making dinner, we speak in ridiculous voices just to make each other crack up, and we are continuously grateful for being in love while remaining the best of friends - a combination that is so necessary in this life.

Why Adoption?
We've always looked forward to becoming parents. After struggling through infertility, we knew that adoption was our path to parenthood. Adoption has always been present in Rori's life, as her cousin who she grew up with together in the same house was adopted from birth. Her adoption story became an integral piece of our family's story, and we could never imagine a life without her. We are so lucky to witness firsthand the absolute blessing that adoption is, and have the love and support of our cousin Alex to help guide us on our path as adoptive parents, as well.

Get To Know Us
Mike and I met the first night of college. While it was not love at first sight, over the course of our freshman and sophomore years, we developed a friendship and close bond over our Long Island roots, our love of Billy Joel, and the similarities in how we grew up. In our junior year, we began dating and we have our foundational friendship to thank for our strong marriage today.  After 5 years of dating, we married in July 2012. Our wedding was an amazing night where our family and friends showered us with a crazy amount of love and a ridiculously fun party. It was the start of a beautiful journey through marriage. During the first few years as newlyweds, we grew professionally (Mike as a bridge engineer, and Rori as a teacher and school administrator) and continued to learn about who we were as individuals and a couple. When we decided to try to grow our family, we had no idea that our biggest challenge was right around the corner.  Through our struggles with infertility, we found a strength and bond within each other that we did not know existed. As scary and dark as our fertility treatments and failures proved to be, as we came out on the other side, we discovered an unconditional love, respect, and admiration for one another that we relied on to survive 4.5 years of trials and tribulations on our road to becoming parents. This challenge has shown just how unbreakable we are as a family and has prepared us to take on the uncertainty of raising a child with confidence and, at the very core of it all, unconditional love. 

Our Home & Community
We bought our home in 2016 after living in Queens for the first four years of our marriage. We were so happy to move back to where we grew up, Long Island, but were excited to get to know and settle in a new area for both of us. We began working on renovating our home right away. Mike and his dad have already designed and installed a Central Air system, created a bathroom and master suite on the second floor, and gutted and renovated our main floor bathroom all by themselves. Next up: the kitchen! We've been planning this big new project for several months and are looking forward to beginning in the new year. Mike and I love to design and accomplish these projects on our own and it has really become another hobby for us.  We live 30 minutes from both sides of our families, 10 minutes to ocean beaches, and a 45-minute train ride into Manhattan. Buying a home in a top Long Island school district was a priority for us and we are so happy we were able to do so. We live on a pretty tree-lined street with wonderful neighbors; we could not have asked for a better town and neighborhood to move to. We've loved every bit of these last three years here and look forward to many more to come!

What We're All About
Rori graduated from Manhattan College in 2008 and started teaching Middle School ELA in the New York City Department of Education, and then the Diocese of Brooklyn. Six years into being a classroom teacher, Rori earned two Masters Degrees in Literacy Education 5-12 and School Building Leadership. She spent the next five years as an Assistant Principal and began her doctorate degree in Literacy. Now, Rori is back in the middle school ELA classroom in a school close to home, and is a couple semesters away from completing her PhD.  Mike graduated in 2008 from Manhattan College and started his twelve year career at an engineering firm in New York City. He began as an intern and over the past decade has worked diligently to become an Associate Vice President and New York Structures Section Lead. On top of his work as a full time engineer and manager, Mike is an adjunct engineering professor at Manhattan College as well.  During a normal work week, we have a regular routine of making dinner, preparing for our work the next day, and going to the gym together. On the weekends, we do normal errands and like to see stand-up comedy, go to the movies, concerts, or just grab a bite to eat and relax with family and friends. After almost 8 years of marriage we feel well prepared and excited for the next step in growing a family. We know this is a tough time for you and a hard decision to come to. We are here to support you throughout the process and ensure that your baby will be loved unconditionally and supported in every way possible.