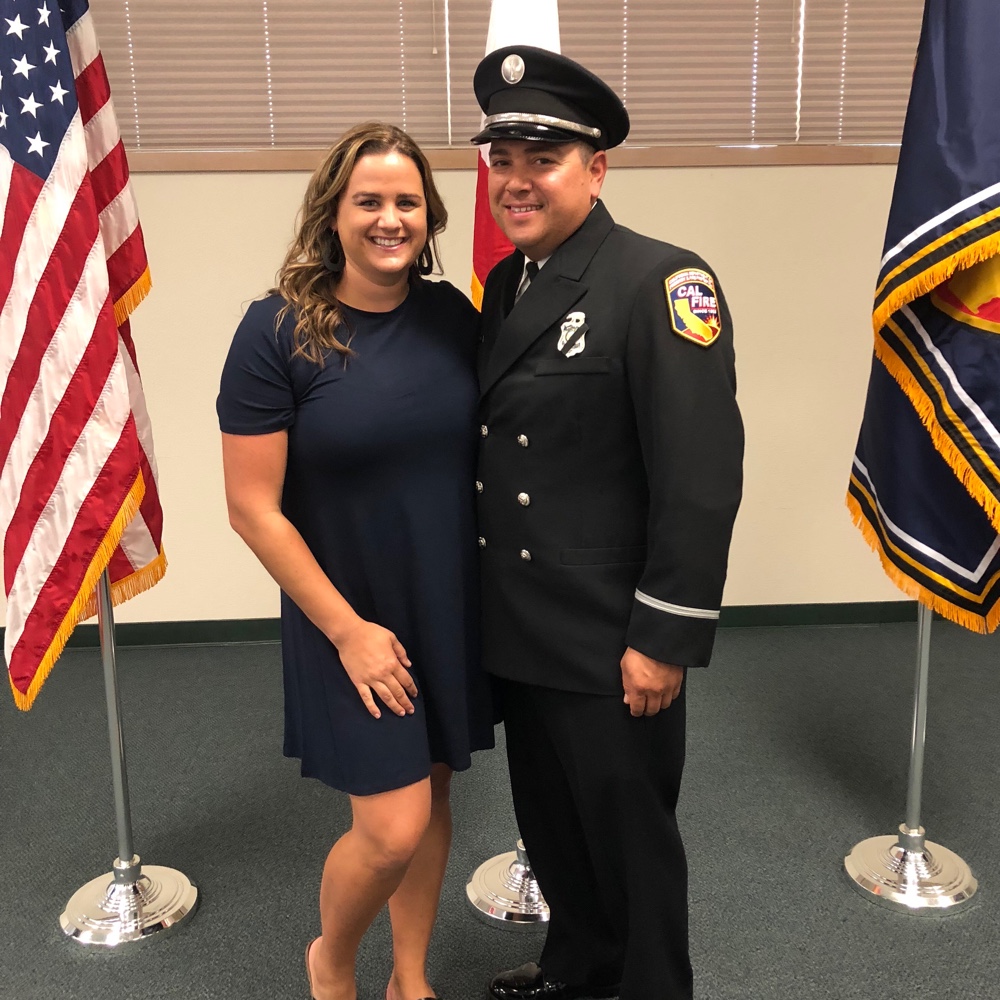 Family Facts
Children:

Four Children

Region:

West

Faith:

Christian

Education:

College Degree
We have been married for 13 years. We live in central California in a quiet neighborhood. We both have careers that we love. Ryan is a firefighter and I am a part time lab scientist. We tag team pretty well! When one of us is at work the other one is at home with the kids. We are a very active family. We get involved with sports and church. Both of our families live close so we enjoy having family BBQs. We absolutely love going camping throughout the state with our travel trailer. Nothing beats s'mores by a campfire.

Why Adoption?
We struggled to conceive for 2 years before we learned we were expecting triplets! 2 boys and a girl. We were heartbroken when we found out during an ultrasound that our daughter's heart had stopped beating. We delivered 2 healthy boys but our daughter was stillborn. Fortunately, we were able to conceive two more times. We now have 4 beautiful boys that fill our home with joy. We would still love the opportunity to raise a daughter. which has stirred in our hearts the desire to adopt a little girl to join our family. We pray that God has a special birthmom to join us in our adoption story and ultimately become apart of our forever family.

Get To Know Us
Ryan works three days a week as a firefighter and I work 3 days a week as a scientist at a hospital. All 4 of our kids go to a small country school that we love. We are usually involved in sports every season of the year. Basketball, baseball, indoor soccer, outdoor soccer, swim team and taekwondo. We go to a church group called Awanas on Wednesday night and we attend church on Sunday mornings. We have a pool that we spend a lot to time in during the summer. We like playing games and building puzzles.

Our Home & Community
We have a beautiful home that has 4 bedrooms. Our older two boys share a room and our younger two boys share a room. We have a spare bedroom waiting for our future daughter to come make it her home. We recently put a pool in our backyard and an awesome patio for us to BBQ and enjoy family time outside. We live near the neighborhood park where the kids spend a lot of time playing. We live one street over from my sister who is also looking to grow her family through adoption. We enjoy spending time with church friends, school friends and work friends and nearby family.

What We're All About
We are blessed to both love our jobs. They are jobs that give back to our community and we are proud of that. We have both accepted Christ as our savior which has helped us find the purpose in living and the peace to get us through the hard things life throws at us. Our greatest joy is our children. They make life fun and interesting. We make it a priority to give them the best childhood we can and it is our prayer that they stay friends and stay connected throughout their life.