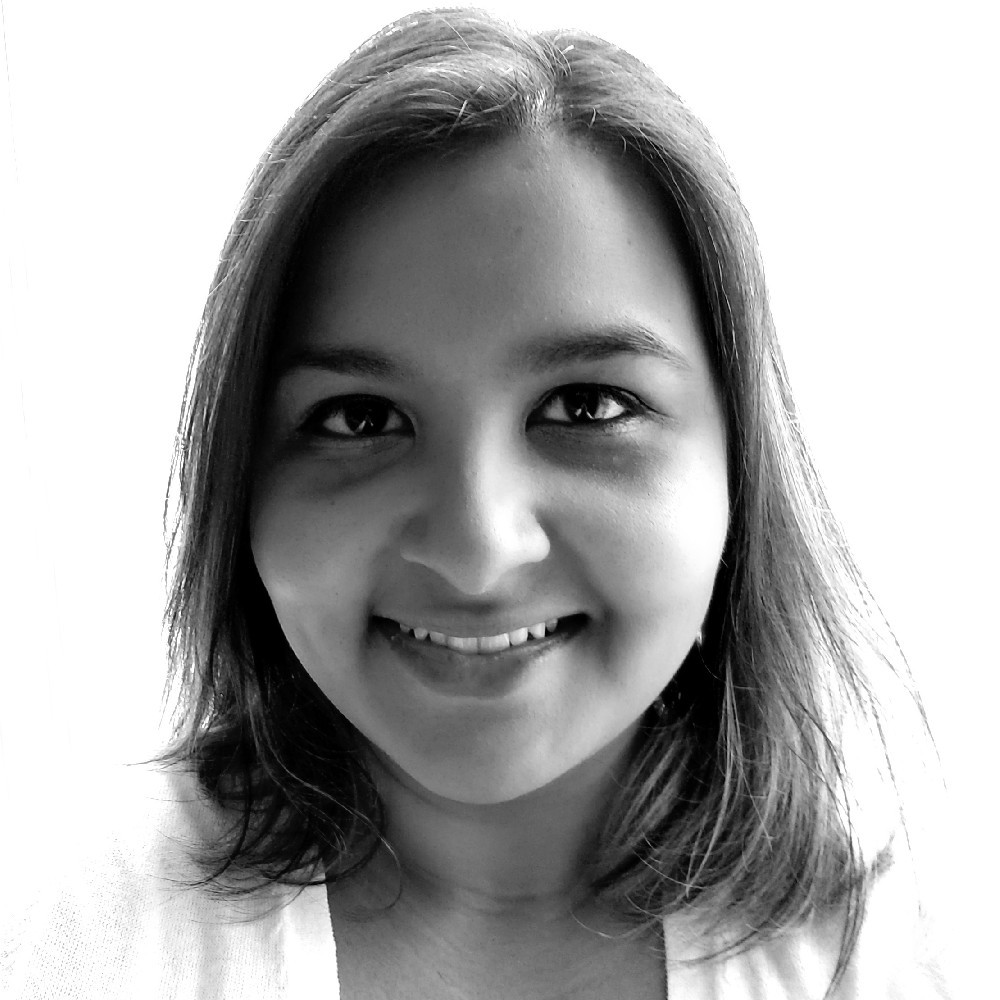 Family Facts
Region:

Northeast

Faith:

None

Education:

College Degree
Hi, Shruti here! I live in New York and I am so excited to be able to tell you about my life and my values and hopefully match with you to start my life as a parent, something I have been waiting for my whole life. I am generally quite chatty, and sociable, though I also have a quite side that likes to curl up with a good book or popcorn and a film.
I've lived in four countries, picking up traditions and celebrations from all of them, but definitely feel like I am home here in the US. I live in the middle of New York City, and recently moved to a 2 bed with a large outdoor space, close to Central Park, getting ready for that family life! I am a sucker for general knowledge and quizzes and its a happy day if I can get to watch Jeopardy! I enjoy knowing about the world and what's going on, both via news, and the less reverent guys like The Daily Show and SNL! I love to travel, around the US and the world, taking in local cultures and cuisines. I have an artistic side which I like to nurture. I am a keen photographer, I also love to DIY and craft, anything that keeps my creative juices flowing. Volunteering and giving back to the community are very important to me, I sit on the board of a non-profit that helps women gain skills for office jobs, as well as helps them get jobs. Where I can, I give time, money, food, and clothes to various organizations. One of my favorite volunteer gigs is with guiding eyes for the blind, babysitting guide dogs in training when their trainers need a break. This commitment to uplifting our society is something I plan on passing on to my family too.

Why Adoption?
Ever since I was a child, I knew this was going to be my path to a family. I've never had any other thoughts on how my family would look. The question for me is not why adoption, but why do I want to be a mom? I have always seen myself as a mother and I have always seen that happen through adoption, since I was a young girl. I have so much love to share, and I want to share it with a child that is already here or on its way! A child will be welcomed into a life lived with care but freedom, a life that yearns to explore the world and its cultures as well as build a solid base and safety net as a family. I know I am going into this as a single mother, but, I have a village behind me, my brother and sister-in-law cannot wait to spoil the little one as much as I spoil my nephews and many of my friends are either already parents or are starting, like me, to to begin their journey. I have waited this long to start a family to make sure I had the resources and time I need to be a parent.

Get To Know Us
I am 38 years old, and I work in finance in NYC. I am head of data for an asset management company. I get paid well, and it has allowed me to save consistently, enabling me to welcome a little one and give them a life of safety, love and security, while still living a rich and fulfilling life. I grew up in the countryside, roaming the fields and woods around my house from sun up to sun down. I still like getting out into the countryside and living close to Central Park is a great proxy in the city, I love grabbing a friend and a coffee and heading there. On a typical evening, you'll find me editing photos or doing crafts while catching up on shows, a perennial favorite is The Office (US) or Friends. Having lived in the US for the last 10 years, I have picked up some affinity for American sports and am known to watch NBA and NFL, go hawks, go warriors! I love to read, books, magazines, newspapers and make time in my day to catch up with reading. I love connecting with friends, either sampling some of the best cuisines from around the world or hanging out at home catching up over dinner and maybe some board games. At the weekends, I try to go visit my family, my brother, and his family live quite close by and I love going to cheer on my nephews in their various leagues and catching up with my SIL and brother. I am very close to my family, and they are a steadfast and important part of my life. If I have time off, I love to plan trips out of the city, either short day trips up the Hudson Valley, or longer trips to other states or countries. I've managed to visit 30 states, and, prior to Covid, I was on a bit of a national parks roll! My wonderment of the world never gets old. Overall, I'd say my life revolves around my village, my passions, and giving back.

Our Home & Community
I live in New York City, which means I have the best of most things at my doorstep. I can go from Central Park to any museum to the beach in one weekend. I love the energy but also the convenience it affords a new mom. My family is large, caring and loving with lots of aunts and uncles and cousins waiting for the latest addition. I would say, more literally, describing my home, my favorite room is my kitchen. I love to experiment and cook, making food from scratch and baking. I also love to sit in one of my yellow polka dot armchairs and enjoy a good book, My home is warm and welcoming with eclectic decorations from my travels. I like bright colors and home made mementos. In the summer, I like nothing more than going out on my terrace with my morning coffee and starting the day that way. I am usually the person who checks on everyone when they are sick or stuck, My parent friends know they can rely on me for babysitting services, scheduled or emergency. I love to plan large get-togethers with friends and family. My annual friendsgiving pot luck is the talk of my extended friend circle and 20-30 people regularly turn up to it, everyone going out of their way to cook a dish. I will miss that camaraderie this year. I love to cook and love to entertain, and I have naturally attracted those types of people in my life. I have a lot of friends who are parents, and available to me, not just for play dates but for advice and help. My sister in law has already said I should live with them for a few weeks once I come home so she can spend time with us and help me adjust. I told you, I have my village ready to go! Even though I am starting my parenting journey a little later in life, I like to think I am young at heart, my nephews definitely keep me young and in touch, they are currently trying to teach me Lacrosse and Fortnite. My young cousins and younger colleagues round out my youth council.

What We're All About
The most important things in my life are my loved ones. I like to be there for them when they need it, whether its emotional or material. My love of entertaining and cooking is borne of that. A very close second, almost equal is leaving the world better than when I came into it. Whether its painting an LGBT shelter or putting together food boxes for folks. This will definitely be something I pass on to my children. I serve on the board of a non-profit that helps women enter the workforce with higher pay and am very active in that. Art and travel keep me thinking, keep me wondering, and center me. I have visited every continent minus Antarctica and like to take the road less traveled, meeting local people and discovering cuisines. I like to travel for New Year's and my birthday with my friends and on my own, and just because I can get away. I like exploring the world around me, near and far, and I spent 2019 visiting national parks around the U.S. Art, in all its many forms, whether I am experiencing it, or creating it is a big part of my life. When Broadway is open, I love going to plays, and an afternoon at MOMA is like meditating for me. Photography has been a big part of my life since I was a little girl, it keeps me looking for different viewpoints, both literally and figuratively. I have had exhibitions of my work around New York and sold some pieces.