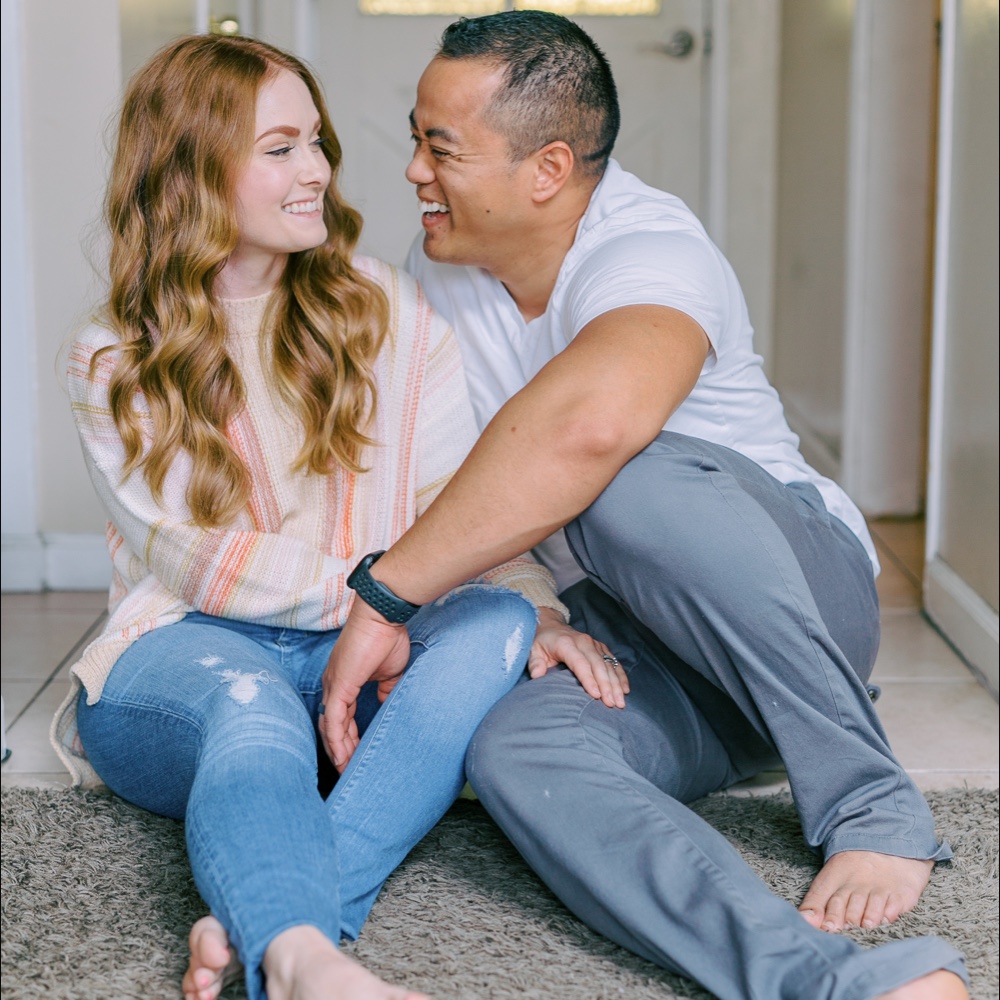 Family Facts
Children:

No Children

Region:

West

Faith:

Christian

Education:

High School
We are the Revestir's and have been married for 11 years. We have one dog named Ellie and no children. Lance runs his own business while serving in the Army Reserves. Brianna is a licensed Cosmetologist, but she chooses to be a stay at home wife. Living in California is a fun adventure, whether it's going to Disneyland, the beach, or many sports games. We can't wait to share those memories with a sweet child. Adoption isn't easy but we admire you for your selflessness, bravery, and the love you have for your baby. We support you, love you and we pray for you regardless of your decision.

Why Adoption?
When we were engaged, talking about kids was our favorite thing to discuss. Having a family is and still is important to us. Starting our family hasn't been easy for us, but Adoption has given us our Hope back. Adoption has blessed both our families. Brianna's dad, uncles, cousin, and Lance's Aunt are adopted and we can't imagine life without them. We are thankful for adoption and have great love and respect for all birth moms. They are some of the strongest, loving women. We know how important it is to have an open one and hope to have you involved. Ultimately we want it to be your decision.

What We're All About
Here are a few things that are important to us. Above all, we love our Savior Jesus Christ. In the struggles we've experienced we have seen the hand of the Lord uplifting, leading, and comforting us. We love our country and the freedoms we are afforded. That love drives us to serve in both our church and community. It's also important for us to spend time with each other, our family, and our friends. We've never been much for buying one another gifts, but we do love traveling and experiencing new places together, and the memory of the event is the best gift we come home with.

Our Home & Community
We live in Anaheim, California right by Knottsberry Farm, then 10 min away from Disneyland, Angel Stadium, Honda Center and 20 minutes from the beach. Its wonderful to live close by everything we love. Our house that we rent is a decent size, 3 bedrooms and 2 baths. Its lovely, quaint and full of light. We have a spacious living room with a pretty unique fireplace.The best part of our house is the huge backyard, where we like to have parties, and watch movies on our outdoor projector. Our dream one day is to own our own home. A home with another huge backyard to make even more memories in.

Get To Know Us
As a family we love to go to Disneyland, Hockey and baseball games. We have been lucky enough to go to all of those things quite a bit each year. We also love to go see movies and have beach days. Holidays are also big around our household, we love to go all out on each one. Picking out pumpkins, dressing up, watching fireworks and having a huge BBQ for the 4th, decorating cookies, making gingerbread houses the list goes on and on. We are also big foodies and love to try new restaurants. California has so many great spots to eat. We love to explore new food especially when we go out of town.