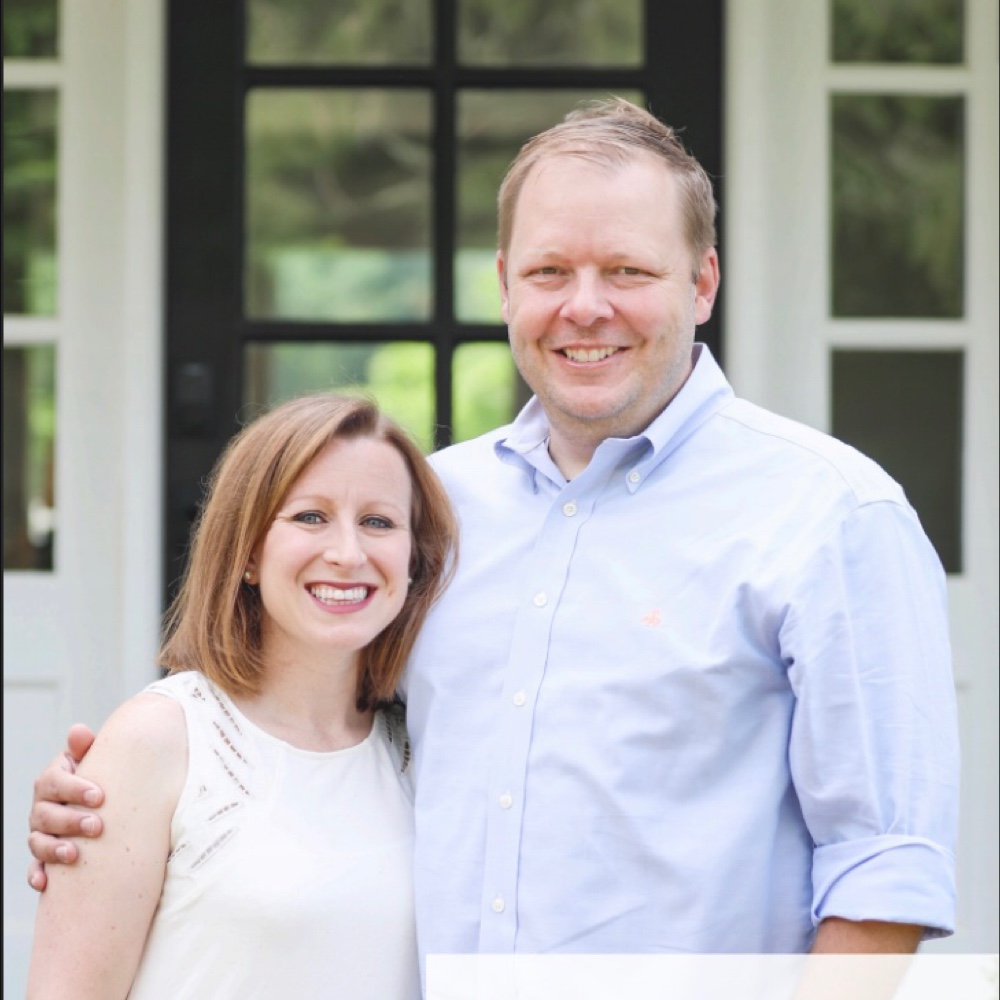 Family Facts
Children:

Two Children

Region:

Southeast

Faith:

Christian

Education:

Graduate Degree
We are so unique when it comes to who we are as individuals. Yet we are so alike in what we value: faith, generosity, relationships, experiencing life. Andy is an adventurer. 30 countries, 45 states , 6 marathons. Andy is that rare, truly genuine person you want to know instantly. He can always be counted on to do what he says, when he says. Lindsey loves reading, driving with the windows down...simple little pleasures. Lindsey is a great listener, she's patient and so good at not sweating the small stuff. Our differences compliment and challenge each other, making life together so much fun.

Why Adoption?
For as long as we can remember, adoption has been a quiet subtle (and sometimes loud!) nudging in our hearts. After becoming parents to our biological daughters, we had no doubt that we loved being parents and felt like we were giving our absolute best towards ensuring their happiness and success. We have so much room in our hearts for another sweet child. Our little family of 4 is SO over the top excited about welcoming a little brother or sister into our home.

Get To Know Us
Andy is an entrepreneur who owns companies in Austin, TX and Denver, CO. Lindsey is a former tech company professional turned stay-at-home mom. We met on the first day of graduate school and spent two years as best friends before suddenly realizing we'd met 'that person' we had always been waiting for! We were married in Lindsey's grandparents small country church where she was raised and moved to Austin where we spent 10 years growing friendships, careers and traveling the world. After a decade of fast-paced city living we decided to move back to Asheville, NC to be closer to our families. Lindsey left her corporate position to pour as much time and love as possible into our greatest adventures, Kate & Alex. Kate is 6 and her happy energy will fill any room. She's wise, artistic and loves all things art and outdoor. At her end of Kindergarten review we were proud of her academic performance but what really mattered to us was her teacher's remark that she was uncommonly compassionate to anyone ever feeling left out or sad. She's such a sweet example of what we value as a family. Our sweet Alex just turned 4 and she can best be described as a tiny ball of joy. First, she's tiny (lol) but more importantly she's witty, silly, extremely generous and affectionate. At least daily she tells me I'm the best mom in the world. I'm 50% sure she's being genuine and 50% sure she's banking points for dessert after dinner! She loves talking about "newborn baby" and is always seeing something she wants to get him/her or do for him/her when they join us!

Our Home & Community
Our two story colonial is nestled on a beautiful tree lined street in a historic neighborhood. We have amazing mountain views and wild turkeys traveling through our yard each foggy morning. Our home has lots of light and big open spaces for dance parties and the occasional scooters in the house (heehee). We have large back decks for pizza parties and rocking with hot chocolate. The girls have cozy warm bedrooms with shelves full of their favorite books. Alex attends the sweetest preschool and Kate attends a small private Christian school where she's encouraged to explore, create and grow. We have great friends and teachers partnering with us to ensure our kiddos are loved, supported and heard. We are a quick hour away from all of our extended family in East Tennessee and North Carolina. Our home is often a weekend destination for aunts, uncles and grandparents to come have some fun and spoil the girls.

What We're All About
As a family, we value compassion, kindness, hard work, joy and generosity. We trust God in all we do and are passionate to ensure our daughters know how deeply they are loved and cherished by Him. From an activity perspective: We love traveling, food and music. Andy has traveled to 30+ countries and together we've adventured through Asia, Europe and South America. There's something magical to us both in getting a glimpse into so many incredibly diverse cultures in the world. We share a love of food, in fact Andy made a career out of that love! (Food tourism). We also share a huge passion for music. We love jamming out to our record player while cooking dinner, switching to girls' choice (Disney) for after dinner dance parties and we try to see several concerts each year. On a more important note: We treasure simple and meaningful family time. We all love an adventure but we also know it's just as important to cuddle up with a bedtime story, an after dinner walk for ice cream or having a board game night. We suspect our kids best memories will be those simple moments of laughter and quality time.