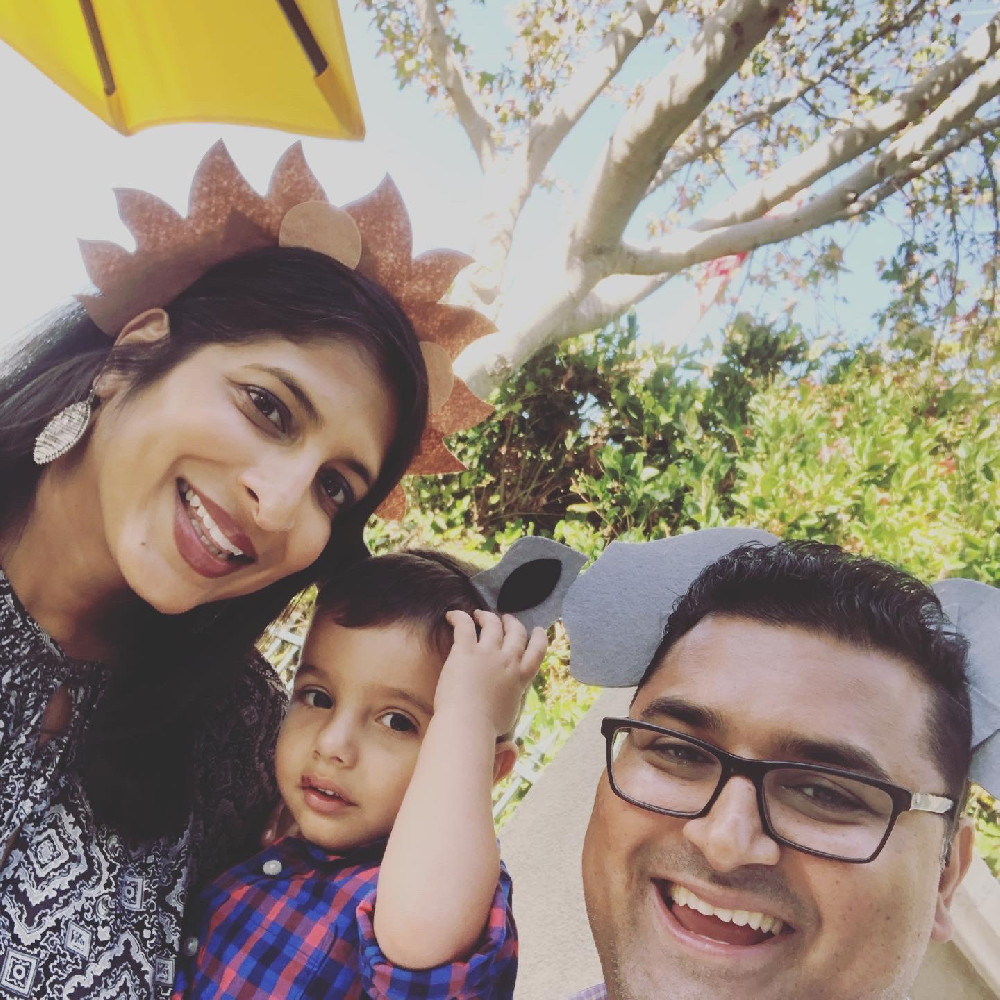 Family Facts
Children:

One Child

Region:

West

Faith:

None

Education:

College Degree
We are a family united by adoption in every way! We live in beautiful San Francisco, California with our son, Aran (age 2.5) and our dog, Truffle. Our story began over 10 years ago when we began dreaming about having a family but learned we could not have child on our own. Adoption has always been special to us. Meera's niece and nephew and Chai's cousins had been adopted and we knew we wanted to adopt a child ourselves. Our son, Aran, came to us through open adoption over two years ago and we are so grateful to his wonderful birthparents, who still play an active role in his life. Every day with Aran is a gift and we now want to grow our family through adoption again with a second child. Our hearts have no limits and it the honesty and connection to you that will be a source of love, understanding and comfort for your child as he or she grows up.

Why Adoption?
Our child will enter a family where adoption is loved, accepted, supported and embraced. Adoption has already touched our family in many ways. We adopted our son, Aran, in 2017 and have an open adoption with his birthparents who we see several times a year. We have seen firsthand how love through adoption can work and how our son is so fortunate to have four parents that love and care for him deeply. Our niece, Miralena, was adopted as a baby from Ethiopia and our nephew, Jun, was adopted from China. Chai's cousins, Iman and Rayyan, were also adopted as babies. Our child will always have the support of adopted family members and, as we want to adopt a second child, we will ensure he or she always cherishes the love and support of his or her birth family..

Get To Know Us
We live in beautiful San Francisco, California, home of the Golden Gate Bridge. We met over eleven years ago at a friend's birthday party, bonding over our similar family backgrounds and jobs in the hotel industry. We ended up dancing all night to a fun Irish band... Chai is really awesome dancer! Shortly after, Meera unexpectedly got a job at Chai's hotel and we've been together even since! Today, Chai works at the same hotel and Meera works in business development for a meetings and events company. Meera has worked from home for over eight years so has flexibility to care for our children. Aran is the love of our life. He is thoughtful, sweet and caring and he can't wait to have a brother or sister. Having him in our lives has made us see the world differently - and we learned how much we love love fire trucks and police cars! He attends a wonderful Montessori school down the street for our home and his brother or sister would join him soon enough. In our free time, we love spending time with Aran, from going to parks and visiting the science museum and zoo to teaching him to ride his bike in the park and attending swim class. Aran loves music as much as we do and we regularly have jam sessions in our living room with Meera on the piano, Chai on the guitar, and Aran on the drums!

Our Home & Community
We live in a two-bedroom condo in a quiet neighborhood in San Francisco. We can easily walk to parks and with great playgrounds, schools, grocery stores and restaurants. We have created a great play area in our living room and Aran will share a room with his brother or sister soon enough and can't wait to introduce him or her to his stuffed animals! Our backyard is our urban oasis with grass, flowers, and picnic tables and we love relaxing there. When we are home, we love to cook in our beautiful kitchen! Indian Italian, and Mexican food are our favorites. We are fortunate to have a large network of family and friends who live locally and have young children. We also participate in an adoptive family group which meets every month and consists of both waiting and adoptive families. Having the support and friendship of other families that have experienced open adoption has been so meaningful and we can't wait for our second child to be able to meet our wonderful friends!

What We're All About
We love to travel! We've recently visited India, Sri Lanka, England, Thailand, Bail, Singapore and Mexico. Experiencing new cultures and traditions has been so meaningful and we value and respect diversity. We love to take trips on our own and travel with our families. Our family tradition is to drive up to Mendocino in northern California, a beautiful and quaint coastal town. We hike, play board games, and relax as a family enjoying the fresh air.