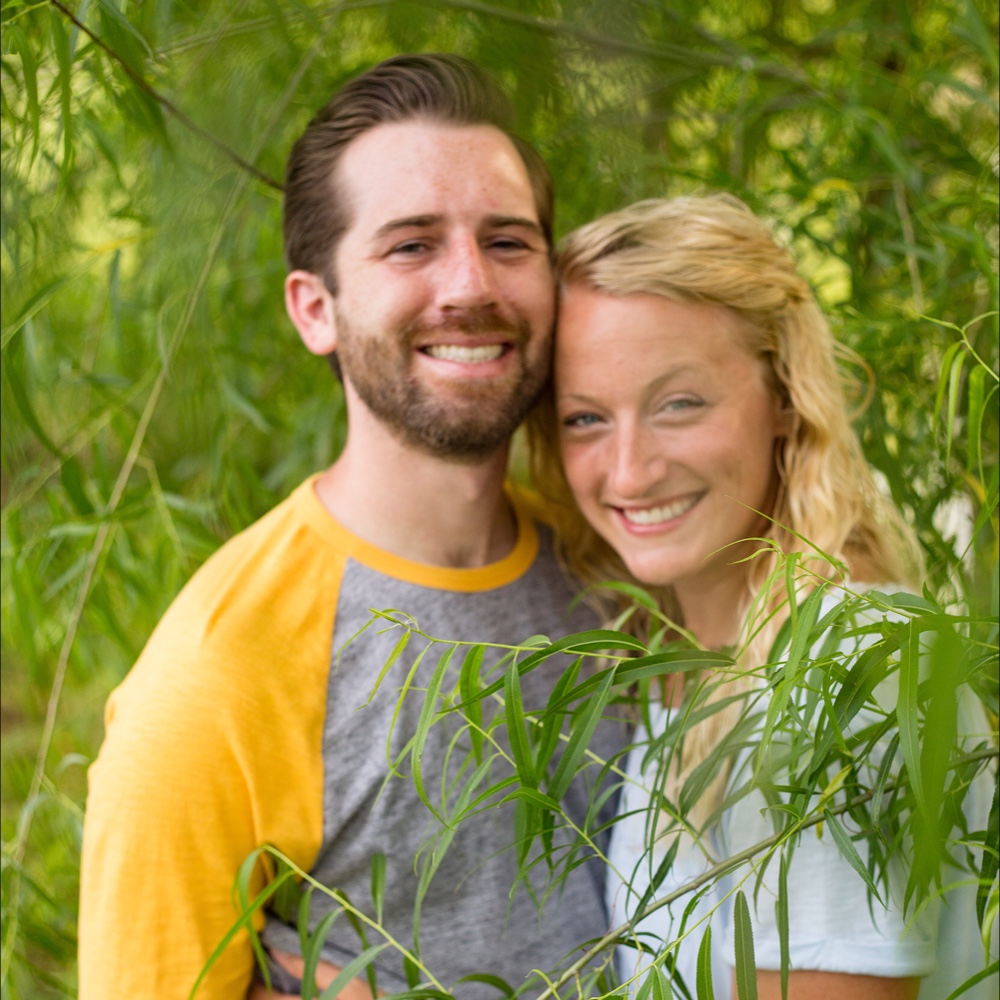 Family Facts
Region:

Southeast

Faith:

Christian

Education:

College Degree
Johnny and I have lived in the Middle Tennessee area since we were married in 2013. Since then, we have purchased our first home and added our sweet, 4-legged Greta girl.

Day to day, Johnny works for the local university, creating educational resources and videos for different departments to use. I work as a kickboxing trainer, where I first was a member for over 1.5 years.

Together, we love to eat out and take a yearly sightseeing vacation with our families. But we also love a nice, relaxing beach!

We'd love for you to visit our website as you get to know us: www.johnnyandchristie.com

Our Home & Community
We bought our first home 4 years ago and have loved making this a place to stay for a while. We enjoy gardening, walking our dog, and grilling out with friends and family. We live in a fast growing area, filled with young families and lots of parks and restaurants. Our church is also a very short drive from our house. Since living in Middle Tennessee, we have made several close friends that we love getting to go camping, canoeing, or eating dinner with. Both of Johnny's younger sisters have recently moved into our area so we love getting to have them over for dinner and to hang out.

Get To Know Us
For fun, Johnny enjoys to rock climb at a local indoor climbing gym and watching college football on Saturdays. Roll Tide! We also like to eat out and find things to do with friends. In our downtime, you can find us catching up on a tv show, or out in the yard in our garden. I also like to Pinterest, and find ideas for our next home improvement project! We also like to take Greta on walks. If we have long weekends or it is around the holidays, we make it a priority to be with, and visit family. Johnny grew up in Alabama and I am from Ohio, so being around family is very important to us!

Why Adoption?
We can't say we are sitting here pursing adopting because of infertility or years of unsuccessful trying. But we can say that we're here because we believe in our hearts that God has lead us here, and everyday He somehow shows up to confirm in our lives this is where we're suppose to be. We are in this not just because we hope for kids, but because we hope for you, too! We hope to send you pictures and visit with you as they grow. We hope they know their story and have you in their life. We can't promise we will be prefect in figuring this out, but can promise that we'll give it our very best!

What We're All About
Johnny and I both enjoy doing day-to-day activities together. From grocery shopping to running errands, we can usually be found together (especially if we can gather around a basket of chips and dip)! I can say that Johnny is one of the most servant-hearted people I know, always willing to help out when needed. He serves within our church in various roles and always gives his all. If you ever need a helping hand, he is the guy! I also serve within our church, working weekly with our preschool ministry and getting to play alongside some of the youngest! We are so hopeful to meet you!