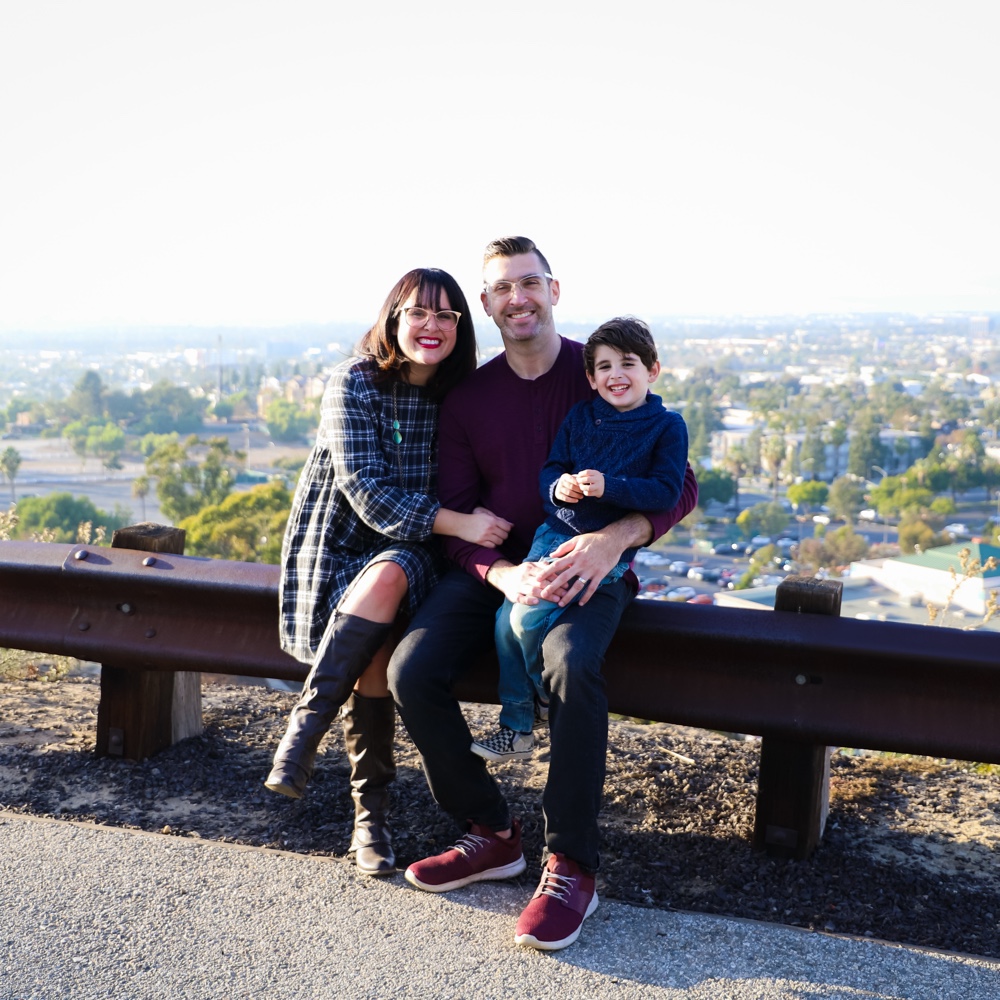 Family Facts
Children:

One Child

Region:

West

Faith:

Jewish

Education:

College Degree
Hi! We're the Veis family. The three of us are a fun-loving, caring and happy family. Andrew (34) works for Los Angeles County and Carolyn (33) is a part-time teacher in the local school district. Jack is a curious and adventurous 5 year old, who is always excited to learn (or go to Disneyland!) We also have a beagle, Truman! In our spare time, Andrew roasts his own coffee beans or cooks up delicious wood-fired pizzas. Carolyn is the parent council president at Jack's school, loves Disneyland dates with Jack, and loves musicals!

Why Adoption?
We're thrilled that you're considering us to be the adoptive family of your baby. You're incredibly brave and we hope it brings you comfort knowing that there is no other family out there that will love your baby as much as we will. Your child will be raised in a home where they know you and the amount of love you had for them in order for them to become a part of our family. We are incredibly excited to complete our family through adoption, and Jack can't wait to become a big brother! We have many loved ones who have been adopted or who have expanded their families through adoption!

Get To Know Us
The weeks are busy, but on the weekends, we try and do as much as we can as a family. Whether it is visiting a new restaurant, visiting friends in other cities or going hiking in the local mountains—we're always on the go. We're part of a big family—filled with cousins, aunts, uncles, grandmas, grandpas and even two great-grandmas. But we know there's room for one more!

Our Home & Community
We live in Santa Clarita, CA—home to pools, parks and paseos. Both of us grew up in Santa Clarita, but left for college in Long Beach. In 2018, we made the decision to move our young family back to the suburbs to begin a new life closer to our families. We live in a single family home with a big backyard and plenty of space to welcome a new little one. We love our community. It's super walkable and even better, it is quiet! We are close to an excellent elementary school, junior high and high school. There are lots of kids in the neighborhood!

What We're All About
When it comes to our parenting style, we're a total team. Our goal is to make sure our Jack doesn't grow up believing in household gender stereotypes. Andrew does the cooking for the family and Jack is his sous chef, often helping him prepare meals or spiralize vegetables. We make sure to always praise him for any behavior of his that we are proud of and we always want him to feel like he can take a risk and make mistakes, as long as he learns and grows from them! He is already such a sweet and happy boy because he is growing up in what we feel is a happy and healthy home.