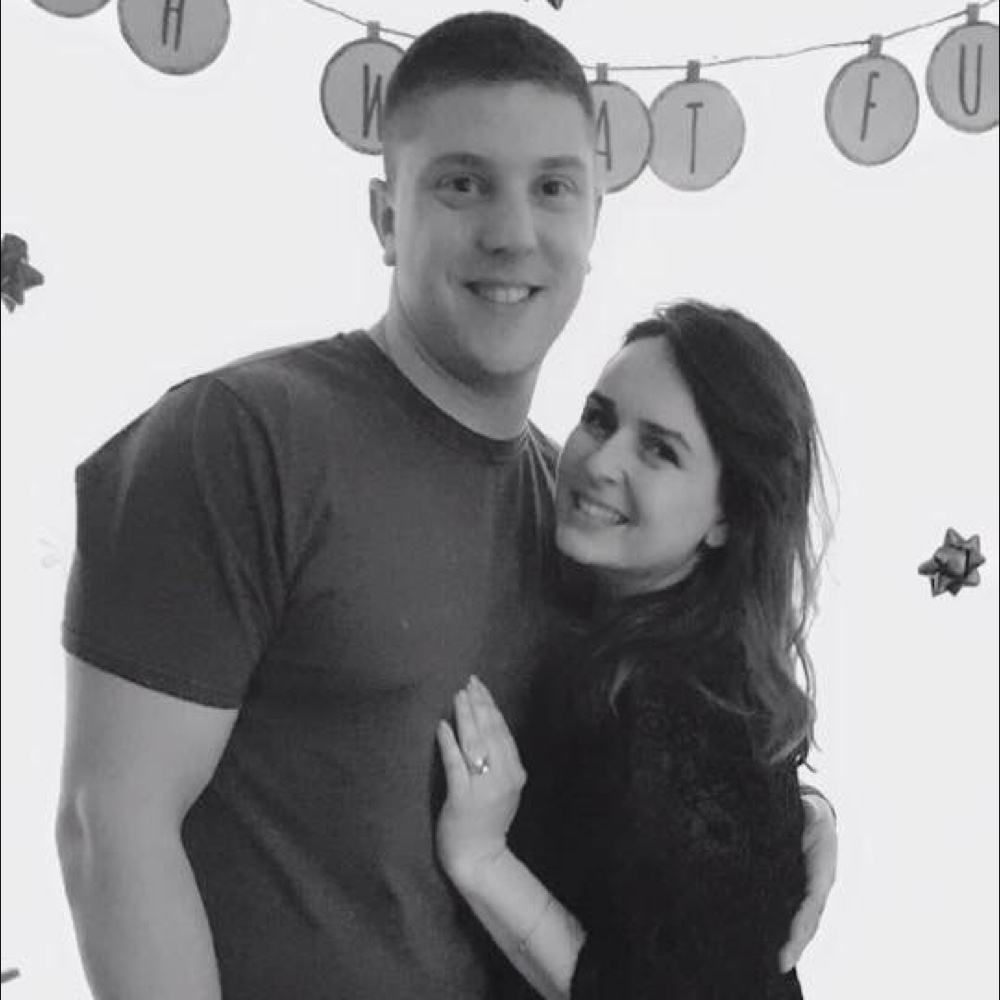 Family Facts
Children:

One Child

Region:

Midwest

Faith:

Christian

Education:

Graduate Degree
We have always dreamed of having a big family, a home filled with kids and lots of love and fun. We were blessed with our daughter 8 years ago, however, her birth had some serious complications that resulted in us being unable to have any more biological children. We started researching adoption and feel very strongly that it is the right path for our family.

We are a caring, fun-loving family. We love spending time together, exploring new places and traveling. Or having movie nights on the couch next to our pups. We can't wait for the next little one to join the fun.

Get To Know Us
Cliff is an instructor in the United States Army. He has been in the Army for 13 years and really enjoys his job! He loves running, golfing, swimming and reading. We are very lucky with his job, while Cliff is in the military, he does not get deployed overseas. His job has a similar schedule as a regular 9-5. He is home for dinner every night and has weekends off. I am a stay at home mom, with a small craft business on the side. I love having the opportunity to stay home with my child. I like coming up with fun, educational activities for her when she's not in school. I enjoy sewing, bike riding, traveling with my family and hiking. Weekends are for family time, we will usually plan something fun. Typically we like to explore our community and find something new to check out. Being a military family means we get to see many different towns/cities and when we are stationed somewhere we take full advantage of all the new and exciting places that we get to explore. Sometimes it's a new museum or zoo, sometimes it's something outdoors...like a new hiking trail or a festival. We like to give our child lots of diverse (and fun!) experiences!

Our Home & Community
We live in the beautiful state of Kentucky! Our neighborhood is wonderful. There are lots of children and they are always outside on nice days, riding bikes or at the park. We live walking distance to a great playground and a pool! Halloween is so much fun, our neighborhood goes all out and we get nearly 200 trick or treaters! It's a very safe community and has great schools. We really love our little neighborhood and the people in it. We try to make our home cozy and welcoming. We have a great bedroom all ready to become a nursery!

Why Adoption?
We have always wanted a big family with lots of kids and pets. We looked into different ways to grow our family and adoption just felt like the right path for our family. Since being on this adoption journey we have learned so much and are very passionate about ethical adoption and open adoption. We would love to have an open adoption...pictures, yearly visits and more if you are comfortable with it. We truly believe a birth mom has an important role in a child's life and want to keep that connection. We hope you will feel like part of our family.

What We're All About
Thank you for taking the time to learn about our family. Family means the world to us and we are so excited to welcome another little one to our tribe. We feel very passionate about adoption and know this is the journey we are supposed to take. Sending all our love and prayers to you as you make your decision!