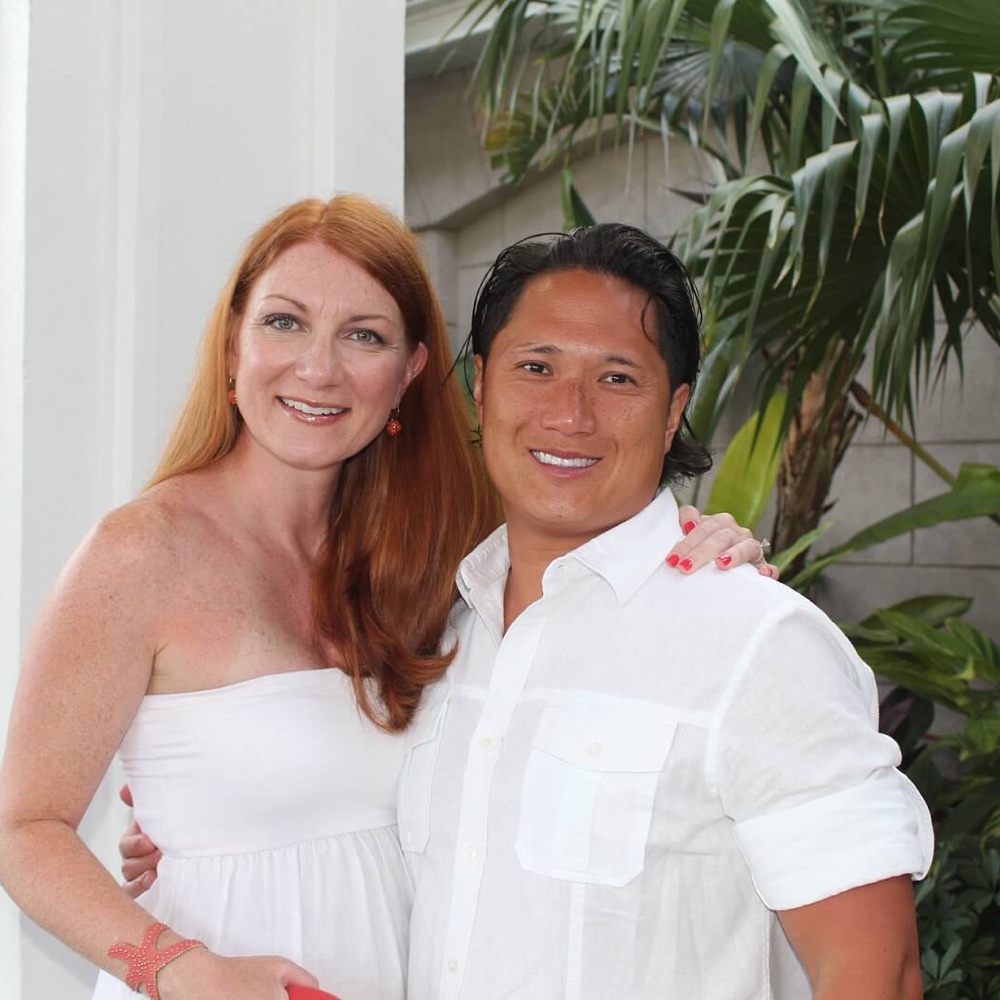 Family Facts
Children:

Two Children

Region:

Northeast

Faith:

Catholic

Education:

Graduate Degree
We are a fun loving couple with two daughters. Our daughters are 12 and 14, Jennifer has been a part of their lives since they were 2 and 4 years old. She is an amazing step-mom and is devoted to Jordan and Taylor. We love spending time together, cooking, baking, going to the beach, watching movies, taking family bike rides and going on vacation. Holidays are very special to us - decorating, baking and spending time with our family and friends is so important to us. Celebrating special occasions, especially birthdays is our thing - we go all out!
We would love to have another child and add to our family through adoption. We have a large family, lots of friends and so many to love this child!


Why Adoption?
We are Adam and Jennifer. We have been together for over 10 years. We value family, friendship, and faith. We both grew up with solid traditional values and that is something that we work to instill in our daughters. We have a very happy life and provide a warm, secure and comfortable home for our girls. Over time and trying to conceive for many years, we realized that we were not able to have a biological child together. Being that Adam is adopted, we decided that adoption was the best path for us. Our family supports us and we can't wait to see what the future has in store for us!

Our Home & Community
Our home is quaint, warm, inviting and comfortable. We have a playroom that our girls use to build legos, draw and watch movies. We have a fenced yard with a pool. You will often find us in the yard gardening, grilling, swimming or just hanging out together playing some kind of silly game. We live walking distance to the beach, a park with swings and slides for little ones. The school district in the area is considered top notch. ​We live on a block that is usually bustling with bicycles, people walking their dogs and baby strollers. It is a safe and happy environment to raise a child. We live in a town that was just named, "friendliest town". We have many friends in this close knit community. We do many local things, like walking to the park with neighbors for a concert, running a race with friends that the town sponsors or walking into town for dinner or ice-cream. On summer nights we walk the dog down to the beach to watch the sunset and are always bumping into our neighbors and friends. We can't wait to raise our little one in this beautiful community. Adam's parents live a mile away from us and stop over all the time. We regularly have dinner with them and they help us with our girls - driving them to swim or girl scouts. When we go to events at the school, we usually need a whole row because everyone wants to come and see the girls.

Get To Know Us
Family is so important to us. We are lucky to have such a loving, supportive family. We both have fond memories of our childhood and both have family traditions that we have passed along to our daughters. Both of our parents live locally and are a big part of our lives. My sisters and their children are an important part of our lives and we spend lots of time with them. We have a loving dog named Watson. He enjoys spending time with us and going anywhere the girls are. We met in 2007 at work, we became friends and about 2 years later we started dating. We loved spending time listening to music, going to the beach, watching movies and bonding over work war stories. We both work in healthcare, we love to help people. Friends and family are always calling us asking for advice. Adam is a physician and has a community practice but also works closely with the geriatric population in assisted livings and nursing homes. Jennifer's background is social work and she currently works as a nursing home administrator. We both enjoy working with people and helping them to improve their lives, it can be a very rewarding field. Jennifer spends free time baking, gardening and running. She also enjoys traveling, going to the beach, trying new recipes with the girls or planning a night out with her sisters. Adam loves baseball! He has played on teams most of his life and he goes to Yankee games regularly with friends and family. He also enjoys going to the beach, running, skiing, grilling and swimming in the pool with his girls. We have so much love and warmth to give to a baby. We teach our girls to be kind, treat others with respect, be honest and hard working. We instill the importance of happiness, health and education. Both of our daughters swim for the school and local swim club. We spend time with our extended family at swim meets on the weekends cheering them on! We try to give the girls every opportunity to be independent thinkers and be the best they can possibly be! We cherish our time together and make the most of it. The girls love to play cards and board games, so when we are stuck inside during the cooler months, we are usually in the living room in front of the fire playing some type of game together.

What We're All About
We try to appreciate everyday, as it is gift! This is reinforced through what we see everyday in our careers. We work hard to make sure our girls know how important health and happiness are and to appreciate the little things. We try hard at everything we do, but we appreciate our downtime and are very passionate about family vacations and exploring new places, in fact we have a family trip to Spain planned for this summer. We can't wait to welcome a child into our home. We are looking to make our family complete and have unconditional love to give a child. We will provide a supportive, loving and welcoming extended family, opportunity to travel, 2 loving sisters, a cozy home environment, and the best possible education. We hope that you will see the joy and love we can bring to your child's life and will open your heart to us as well!