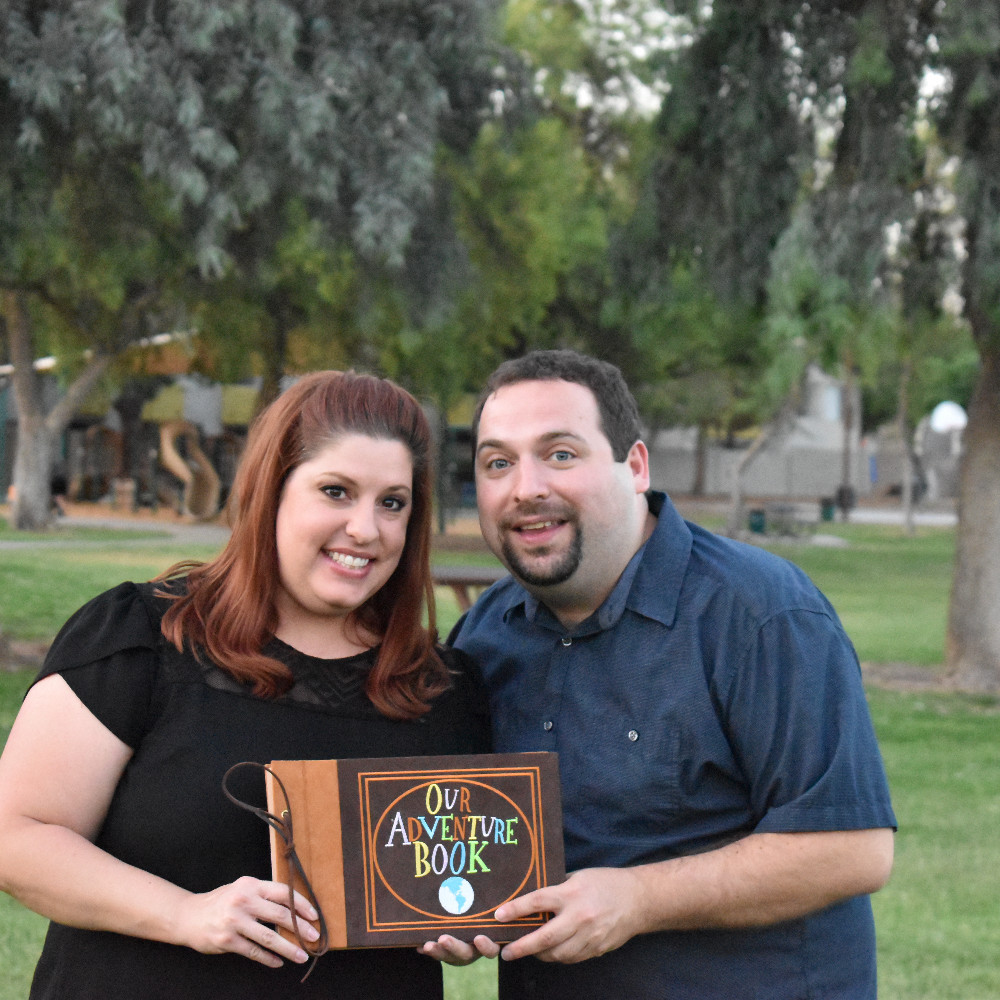 Family Facts
Region:

Southwest

Education:

Graduate Degree
Hello there,

There are some things that can't be described by words, instead they are shown by opening up one's heart and seeing the brilliance that follows.

Thank you so much for finding out more about us. Guess what?! We both already have something in common, we both want the best things in the world for your child. We cannot imagine how difficult this experience is for you, but we admire you already for your strength.

We have built a loving home together full of laughter, creativity, compassion and support and we are excited to share that life with your child. We know that becoming parents is in our future and we hope that by fulfilling our dream to adopt that we will have a positive impact on your life as well. These next few pages will give you a glimpse into our lives and we hope that you are able to feel the love and happiness that would surround your child if you were to select us as the adoptive parents for your child. We would love to learn more about you and the hopes and dreams you have for your child. Thank you again for taking the time to consider us.

Love,
Jen and Jeff

Why Adoption?
We know we are meant to have a family and are fortunate to have the ability to provide a loving home for a child. We are both very loving and caring individuals and we know with all of our souls that we will love, respect and support your child with the same intensity as if we were the biological parents. Based on family history, we knew from the beginning of our relationship that having biological children may be difficult for us, however our dream has always been to build a family and there are many different ways to accomplish this dream. Adoption felt like the right path for us and the overwhelming sense of love and fulfillment we have since beginning the adoption process assured us that this is the right path for our family.

Get To Know Us
(Meet Jen, by Jeff) - Jen isn't just my wife, she is my best friend. She is an outgoing, loving and organized individual. She is always thinking up fun and exciting new adventures for us to go on. The moment I met her I knew she was someone special and by our second date I was sure I wanted to spend the rest of my life with her. Some of Jen's favorite hobbies are crafting, cooking and helping make the world a better place. Jen volunteers at numerous non-profit organizations, particularly those that help children. Jen likes to keep our calendar full of fun things to do, but we still make sure to take time to kick back, order a pizza and watch some Netflix. (Meet Jeff, by Jen) - Jeff has a fun and quirky personality which I absolutely adore! He loves to laugh (almost as much as I do) and is always game to try something new! He enjoys creating new things such as phone apps, board games and animation videos. He is ambitious in the projects he takes on and is not afraid to ask for help when needed. Jeff has shown me that the dreams we have can come true if we remain positive and focused. I know that I have his support in everything that I do and during those times where I feel discouraged, I only need look to Jeff for the support I need to succeed. I am truly in awe of the love, dedication, creativity and support Jeff provides in our marriage, his career as a Librarian and to our friends and family on a daily basis. He has a natural drive to do good in the world and make a difference. He has worked with children and teens for over a decade and currently specializes in child programming focused on science, technology, engineering, art and mathematics. His desire to help children learn and feel good about who they are will be an asset to building our family.

Our Home & Community
(Our Home & Community) - We live in sunny Arizona. We own a colonial-style three-bedroom home with a big grassy backyard that is great for playing with our two dogs or playing lawn games. When it's not too hot out we love to BBQ and hang out on the porch and occasionally set up the outdoor movie theater. We're fortunate to have a diverse neighborhood with friendly neighbors. There is a big park at the end of our street with a well-maintained playground and basketball court. We are located near the city downtown area which has all kinds of great cultural events, festivals and farmer's markets. We are within biking distance from the main city Library where we visit often to check out Culture Passes which are free tickets to local museums, outdoor events and other special events. (Our Friends) - We have built a large diverse group of friends. We are part of a weekly trivia team, a monthly movie group and have been in a few different book clubs over the years. We host and attend multiple social functions on a monthly basis. Our friends are culturally diverse and provide an amazing support group in many different ways. Many of our friends have children (biological and adopted) and range in age groups from newborn to teenagers.

What We're All About
Jeff and I have been married for over four years. We met six years ago the old fashioned way...online! We had both been waiting to find that special person and new almost instantly that there was a connection. We started our adventure together a few weeks after texting and chatting online and we have been making awesome memories together ever since. We purchased our home a few months after we were married and currently live with our two adorable furbabies. Our home is filled with laughter, music, friends, family, the smell of good food and the occasional barking dog. Jeff and I are both very creative people and love to build things, come up with random inventions (which are sometimes useful) and finding ways to help others. We are currently working on creating a board game for children, coding an app for mobile devices, a coffee table book and an oversized chess set that can hang on a wall. We work well together as a team and support each other's happiness and dreams.