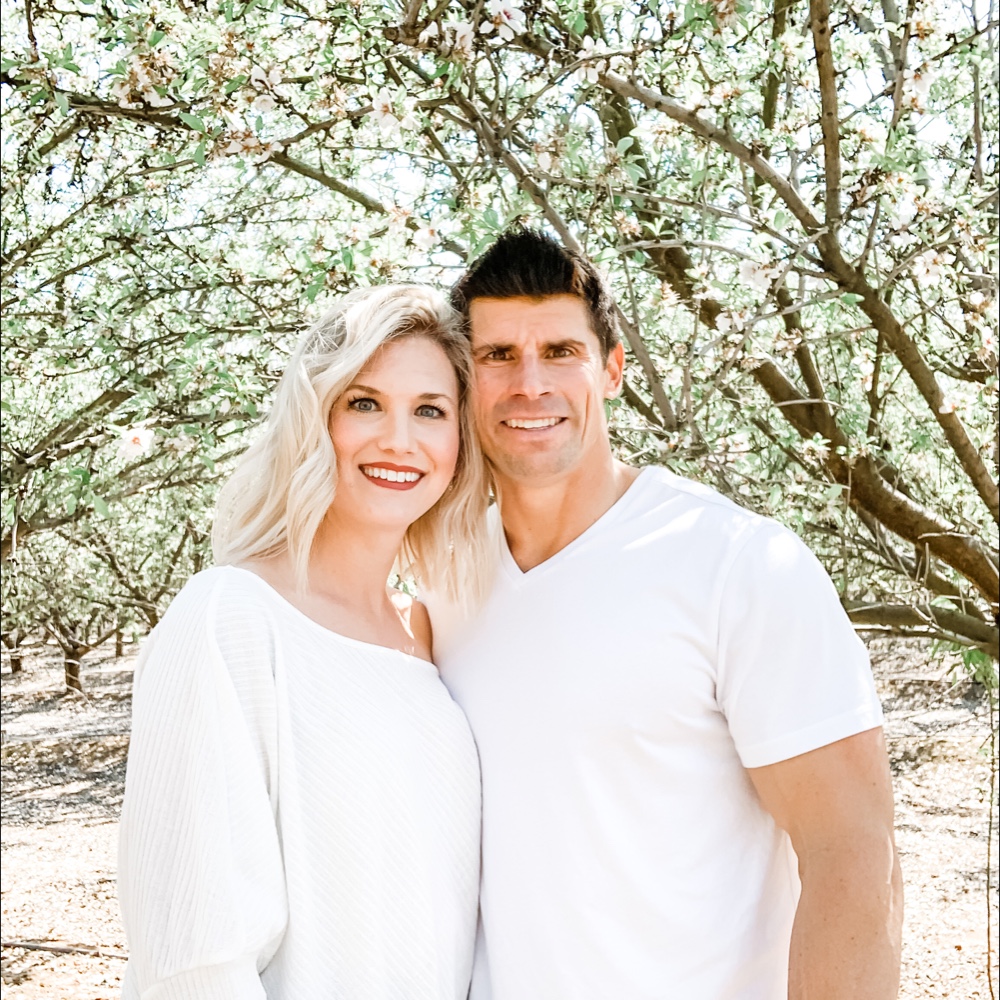 Family Facts
Children:

Three Children

Region:

West

Faith:

Christian

Education:

College Degree
Welcome!
We are Chris and Shannon.
We are a fun, silly family. At any given time someone is singing a song or beatboxing and dancing around the house.

We would LOVE to make you a part of our family!

We hope you will get to know us as you continue to read through our profile! We pray we will get to meet you one day too!

"Let all that you do be done in LOVE."
1 Corinthians 16:14

Request more information to view our full profile.


Why Adoption?
We have so much love to give! We have always had a heart for adoption. Before we were even married we discussed the desire to grow our family through adoption. We have been blessed with three amazing biological children but we know our family is not yet complete and that adoption is supposed to be a part of our story! We are excited for the incredible honor of joining with an expecting family to love the child (or children, twins would be super fun) that God has blessed them with. We say "join" because we hope for an open adoption where together we can LOVE the child and celebrate their beautiful story of adoption and ALL of the wonderful parents who care about them! We welcome annual visits if we live in the same state and regular letters and pictures if the expecting family that chooses us is open to this type of a relationship. However, we will respect a less open relationship if the expecting family feels more comfortable. Shannon: For me it began as early as elementary school. I saw the beauty of love having no biologically boundaries each time I heard an adoption story. People welcoming in children who needed forever families with open arms inspired me. DNA not making up a family but LOVE making up a family! This is part of why we welcome transracial adoption. We want to make ourselves available to anyone considering making an adoption plan and are ready to lavish LOVE on the expecting family who chooses us. Chris: Adoption is actually a pivotal topic in our story. I pursued Shannon for a long time and she didn't show interest in me. But when she asked me in Spring 2010, "How do you feel about adoption," that was the moment I knew she had feelings for me too. We were married six months later!

Get To Know Us
Chris loves to sing and work out. He leads worship at our Church and competes in CrossFit competitions. He is such an amazing, hands on dad. Every Wednesday is "Daddy Day" where Chris stays home with the kids while Shannon goes into the office to work. He loves adventures and can make even an ordinary day fun for the kids. Mornings at the zoo or fishing adventures are some "Daddy Day" favorites. Our family nominates him as "The World's Best Dad" for sure! Shannon loves to plan fun family meals or the next house project. She enjoys taking care of our home and family by grocery shopping and cooking. Our kids love to do messy activities. She goes out of her way to allow the kids to mix up "secret potions" or make their own play-dough or mystery mixture. When it's time to explore the world through play with Mommy, it's usually going to be outside getting our hands into something fun to touch and almost always requires a bath at the end! We are such a team as Mom and Dad. We both work but have incredibly flexible schedules and make sure that one of us is always home with the kids when they aren't in school. The kids actually ask us to go on dates some times because they WANT to go to Grandma and Grandpas house. We do dinner together every night as a family. We share car pool duties to and from school. Swimming, walking to the park, and pizza/movie nights at home are weekly occurrences for our family. As a team, we typically tackle the laundry together - we count it as a "date night in." Who knew laundry would be so much fun! We can't wait to add more to the pile with tiny onsies in the laundry again as we add more little ones to the beautiful chaos of our loving family. Our kids love to play together! They really are best friends and are all so excited to have more siblings through adoption. They talk about and pray for their future siblings literally EVERY DAY!

Our Home & Community
We live in an amazing master planned community. There are five parks within walking distance. There is an awesome community pool which is a fun place to meet up with our neighborhood friends. We have appreciated finding more diversity in this new community than where we relocated from. A brand new elementary school is scheduled to open in 2021 in our neighborhood and we are so excited to get to walk the kids to school when it is finished. Our home is our happy place! We love day trips and weekend get aways but our home is where most of our memories are made. We aim to make it warm and inviting. You can usually expect the smell of fresh baked chocolate chip cookies or the savory scent of Chris smoking a tri-tip in the back yard while the kids play. We have a playroom upstairs (converted to a temporary school room as we distance learn with COVID-19) where the kids love to be creative and dress up and play make believe. They boy's room is decorated in Star Wars and we often find them in an epic light saber battle. Our daughter is so excited for more brothers or sisters she is always playing with her Baby Alive dolls - they literally are with her wherever she goes! Her room is full of doll clothes and stuffed animals. Our bedroom is our private retreat. Chris often jokes saying to Shannon, "Hey babe, I called down to the front desk, they said we could stay another night" pretending we are in a fancy five star hotel. We have a guest suite downstairs with a private bathroom for out of town family and friends to have a comfortable place to stay as long as they like.

What We're All About
We love Jesus! We want to love and serve people like Jesus does. Regular gathering at Church is part of our family's normal rhythm. But we also realize that loving and worshiping Jesus is so much more than gathering with other believers in a church building. We worship daily in our home in how we love each other as husband and wife, how we raise our kids, how we treat strangers and neighbors like family. We have enjoyed serving together as a family at local nonprofit organizations and believe it is important for our kids to learn to serve others. We have been intentional to prepare ourselves for the welcomed possibility of transracial adoption from hair care classes to seeking out new ways to educate ourselves so that we can be the best parents we can be for all of our children. We take care to nurture all of our friendships, but as we've been on our adoption journey we have taken extra care to nurture more diverse friendships to ensure a healthy and diverse community around our family to enrich and benefit us all. We seriously have the most amazing support group who is so anxious to love on our family as it continues to grow in new and beautiful ways trough adoption. We hope you will request more information and get connected to our wonderful adoption agency to review our full family profile.