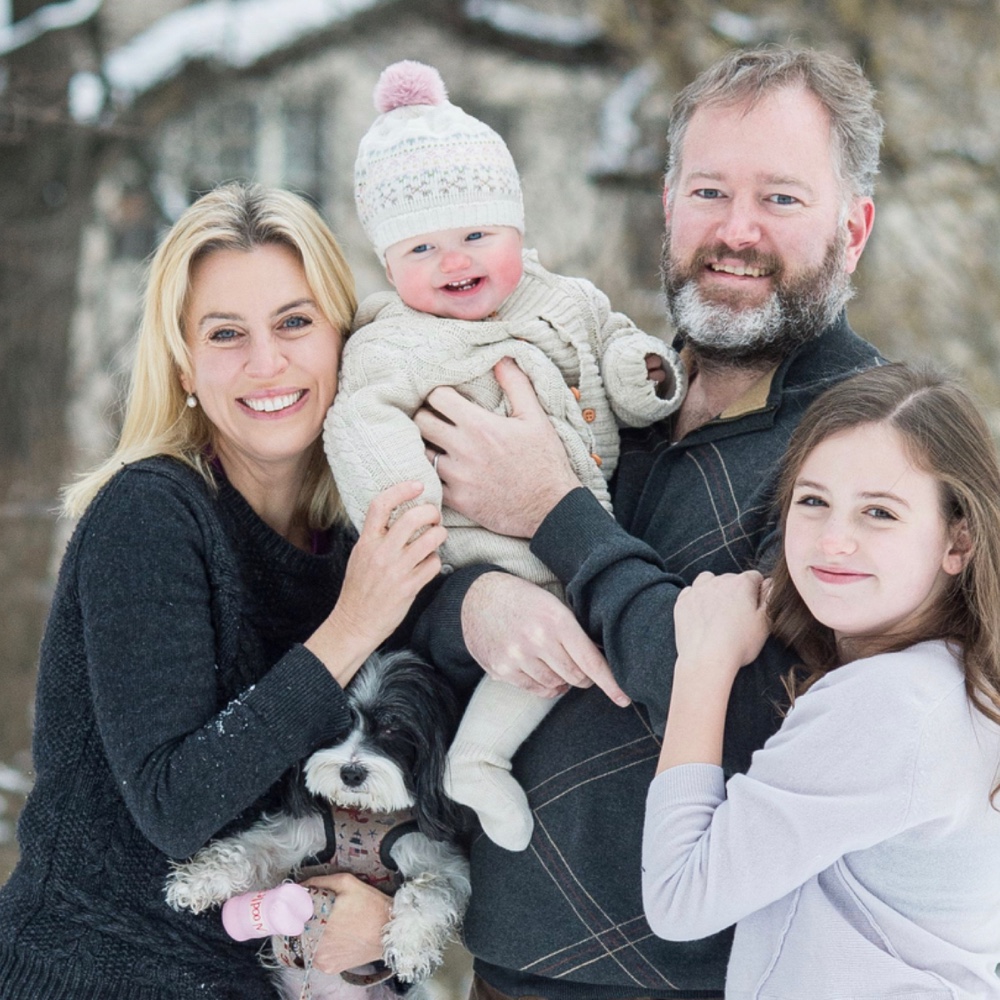 Family Facts
Children:

Two Children

Region:

Northeast

Faith:

Catholic

Education:

Graduate Degree
A year ago we became a family of four through adoption. We had been on the adoption journey for three years at that point. We had fostered a baby, and experienced the intense bond one forms with a child and the joy yet pain of having the biological mother decide to raise the baby. We were blessed with a successful adoption last year. We have become parents through biology and adoption. Each experience was amazing and the result of perseverance and a deep commitment to our family. We hope to expand our family one more time through adoption.

Why Adoption?
We adopted our second daughter a year ago. The experience was incredible. Adoption allowed us to become parents to an incredible daughter, and become close to another family. We have always wanted a family of three. Eight years ago I suffered a miscarriage in the second semester. It was a traumatic experience. I believe my body was sending a message that biology was not the way to build our family.

Get To Know Us
We are a family of four. I am a psychology professor, which allows me to spend the majority of time at home with our daughters. My husband is in finance. He is also very involved in our daughters' lives. For example, he and our eldest daughter won the father/daughter Halloween costume at her school. We are also very close to our parents. We see Kevin's family often as they live close to us. We enjoy going on hikes with them and having BBQs. My dad lives a little further but we spend the majority of the summer with him going to the local pool and golf course.

Our Home & Community
We are blessed to have many friends that are our social support network. A tradition of ours is to have the same families over every Sunday to watch football (Pre-Covid). I am class "mom" and very involved in my older daughter's school. Most recently, I organized a virtual visit to a local nursing home with the girls. My older daughter and I also volunteer at a local homeless shelter. We are very close to our families, and spend a significant of time with them. My in-laws love the outdoors so we spend weekends hiking with them. My dad adores golf so often he golfs with my older daughter.

What We're All About
It sounds cliche but family is truly what drives us. My husband and I both work with the primary focus being on providing for our children. For example, we recently went to Vermont to sled and stay at a family friendly bed and breakfast. The joy we experienced can hardly be put in words. Watching the girls giggle was amazing. Eleven years is a big age gap but when we do activities together that gap becomes inconsequential.