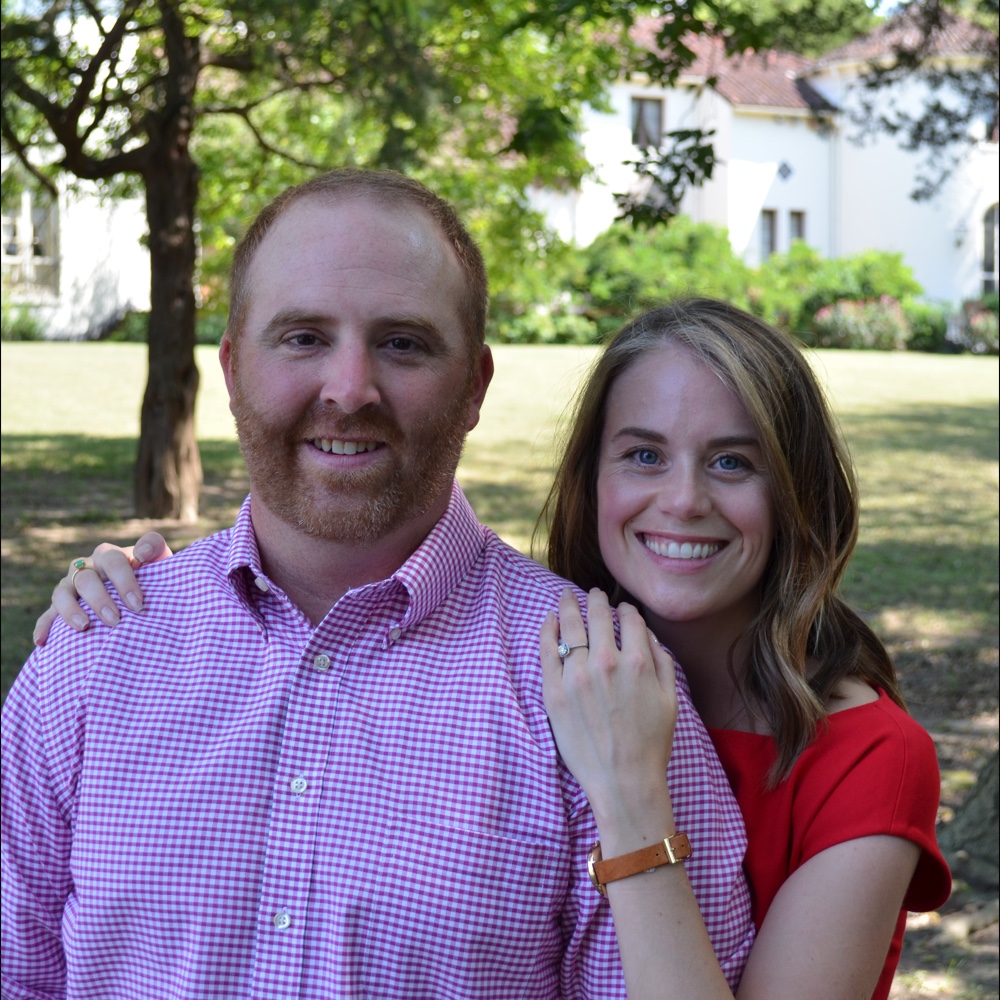 Family Facts
Region:

Midwest

Faith:

Christian

Education:

College Degree
Hi and Thanks for clicking on us! We're probably biased here but we've been told by our 4 yr old niece that we're kinda a big deal :). We won't go into how many M&M's it took to get this response but we'll take it. We love being an aunt and uncle but it is high time to start our family! FUN FACTS: Brice's great-grandfather was one of the founding fathers of golf in Oklahoma and Christine is half Cuban but that's not why you're reading this. In all seriousness, we believe we have a lot to give a child. We come from great families and have had excellent role models to learn from. We are in our 30's and well established in our careers. We have a great support network and our family and friends are extremely supportive of our decision to adopt. God has been moving our hearts toward adoption for 3+ years and we are SOOOO excited (and anxious) to raise another human being and give them all the opportunities life has to offer. We love the idea of an open adoption so that our child grows up knowing both the love and sacrifice of the person that made us parents.

We'd love for you to check out our blog at www.bck2015.com for more pictures and info!


Why Adoption?
We are on the road less traveled and just where we want to be! Adoption has always been on our hearts but it wasn't the first path we thought we'd go down. We struggled with infertility for years. Christine's darn uterus just didn't want to function properly :) and after having multiple surgeries, one hospitalization, and multiple IVF rounds, we felt God leading us in a different direction. When we chose adoption, amazing things started happening. Friends of ours revealed they were going through the adoption process too, even using the same agency. We saw our adoption social worker at our church and our church worship leaders were adoptive parents. We've discovered a special and supportive community within adoption and are excited to grow our family. We are open to creating a plan that works best for the child, you the expectant parent(s) and us. We envision pictures, letters, phone calls and occasional visits but want to be flexible based on needs.

Get To Know Us
Can you believe we've known each other since we were teenagers working at a pool snack bar! Fifteen years later in the midst of our careers, we reconnected and have been married for over 5 years. We are active people who love to get out and enjoy life. Brice plays golf and Christine plays tennis. We are both close with our families and have the benefit of seeing our 6 nieces and nephews often (+1 on the way!). We enjoy going to the local park with our dog, DIY home projects, and taking trips. The most recent trip was to Brice's family cabin in Colorado! Brice is a banker and enjoys working with privately held companies. Although he works for a large organization, he enjoys small business ventures too with his best friend, including real estate and a beverage venture. Brice has many lifelong friendships which is a testament to his loyalty and commitment to others. He has a vivid imagination with a reputation for being on "Brice time" meaning he doesn't like to be rushed. He's the favorite uncle because he can't say no to playing battleships or tag with the kids...a bit of a self proclaimed people pleaser. He's fun-loving and values family time. Christine loves the supermarket business and works as an account manager for a private label food broker. The only thing disappointing about her job is that she doesn't bring home more food samples for Brice! Christine is adventurous, loves to laugh, with a bit of a free-spirit (in her single 20's she quite her job and moved abroad for two years). She's a bit of a perfectionist, it runs in her family and since she comes from a home of engineers, she has developed some helpful skills to take on projects herself. She has a can-do attitude with a glass-half-full perspective.

Our Home & Community
We live in a fantastic community in Northeast Oklahoma. This part of the states has lots of lakes, rolling hills, and space to enjoy the great outdoors. Our home is two-stories, 3 bedrooms and 3 1/2 bath with a touch of modern throughout. Our 8lb Shih-tzu, Bella, protects the home while our 12lb cat makes the rules! Our favorite thing about our home is the large family room with a big cozy fireplace and floor to ceiling windows overlooking trees. Our home backs up to a gorgeous property with trees, a small fishing area and lots of room to run and play. Brice has visions of putting up a fort one day for our child....he already installed a makeshift golf green! We live in a great school district in a desirable and growing part of the city with lots of kids nearby. We have great friends and family that live close, and we're excited that our future children will have so many cousins around. We're also excited that we've met other adoptive families and that our good friends are adopting at the same time so that our children will share a common background.

What We're All About
We're all about family, fun and living life to the fullest. Family is at the center of everything we do, whether it's large family gatherings for dinner, baby sitting or celebrating special occasions. We love to have fun, whether it's taking couples dance lessons (Christine made Brice take Ballroom dancing!), going for a ride on our seafoam green scooter or hosting a BBQ rib dinner. Brice loves food and is an avid smoker/griller of meats. We enjoy taking trips and have gone to Colorado, stayed in a TreeHouse in South Texas, and visited Santa Fe all within the past year. We love to live life with faith and passion. We truly believe that our path to adoption has been guided by God and we are comforted by our faith that God is good! Brice is passionate about helping kids who need it the most. He's been on the board of the Boys and Girls Club since 2014 and is active in the club. We've also been active in supporting a local organization that works with special needs children. We've personally seen the growth and development of our oldest nephew that has benefited from this great organization. Lastly, we're all about the adoption process and praying that each expectant mother/parents finds the perfect family for their little one. Thank you for learning more about us and may God bless you and your little one.