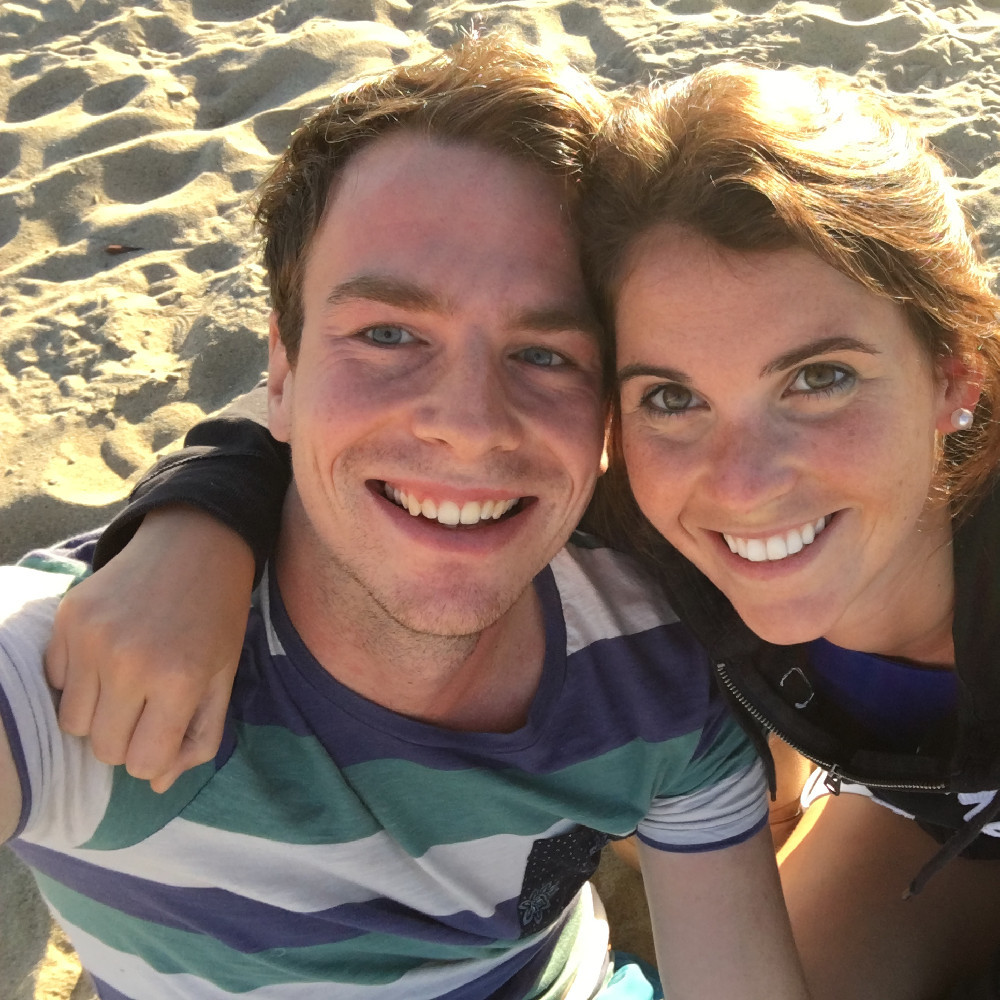 Family Facts
Region:

Northeast

Faith:

Catholic

Education:

Graduate Degree
It has always been our dream to have a large family, filled with love and lots of laughter. Now that we are in our early thirties, we are ready (and excited) to make this commitment! A few years ago, Anne suffered from a back injury resulting in a surgery that made it impossible for her to give birth. Despite this unforeseen situation, she has recovered well and we are convinced adoption is the right path for us. We promise that we will have as open an adoption as you wish and ensure you that you are always part of your child's life story. We hope to raise a child that grows to become a kind, thoughtful and independent adult. We will support and encourage every step of the way. We are so excited to welcome a baby into our family!

Why Adoption?
As a couple, we have always desired to be parents and even though we didn't initially plan to adopt, we realized over time this was the best way for us as Anne cannot safely carry a baby. From the moment we told our families, they have been our biggest advocates and through their support and enthusiasm, we are convinced and even more excited that this was the right path for us. We realize that adoption is difficult for a birth mother and we hope to work together throughout this process. We can guarantee that our child will receive unconditional love from us and our families. We are opting for an open adoption so that our birth mother always remains a part of our child's story.

Get To Know Us
We are both in our early 30's and live in New York City. Our home in Manhattan is the ideal location to raise a child. Anne works as a psychologist at a local hospital and Bart is a scientist studying the Universe. We enjoy morning walks at Central Park with our puppy (Woody), cycling in and around NYC, hiking upstate and hosting dinners and brunches (with lots of waffles and pancakes guaranteed!). We love animals and ever since our puppy Woody joined our family, we make sure that he is living his absolute best life. Anne is a great cook! She enjoys preparing healthy dishes and delicious pastries. She cares a great deal about making our home feel cozy and even decorates according to season. Bart enjoys watching and playing sports just as much as having a lazy Sunday on the couch. He's very outgoing and social and loves meeting new people.

Our Home & Community
We currently live in midtown Manhattan, in walking-distance to Central Park and the Hudson. Our neighborhood is very family-friendly with various playgrounds and good schools. We have an Australian Shepard puppy named Woody and we go for long walks to Central Park with him every morning. He's very sweet and loyal and follows us everywhere - he is our little shadow. We often bring him around our friends with children and he is very patient and loves playing with them! We have a close circle of friends who also live in the area along with our parents and siblings who are all supportive of our decision and will surely play an important role our child's life. We are confident they will make the most loving grandparents/aunties.

What We're All About
We work best as a team and we truly complement one another. We are both very ambitious and motivated, not only in our jobs but in everything we do in life, We encourage each other to pursue our dreams and passions. Anne dreams of running the NY marathon if her back allows it again. And Bart's life goal is to become a professor in astrophysics. We are both sporty and one of our favorite activities is to go on long cycling tours through New York or New Jersey. Before Anne's back surgery we would go on long runs together and we even did a race together (Anne was of course faster than Bart). Despite Bart being a night owl (and Anne being a morning person) Anne dragged Bart for long runs along the shore before breakfast. Bart enjoys watching sports as much as doing it, and closely follows his favorite soccer and basketball teams. Anne enjoys cooking and she doesn't need a recipe to create a great dinner. Together we like watching movies and shows and we can get super excited about traveling to a country we haven't visited yet.