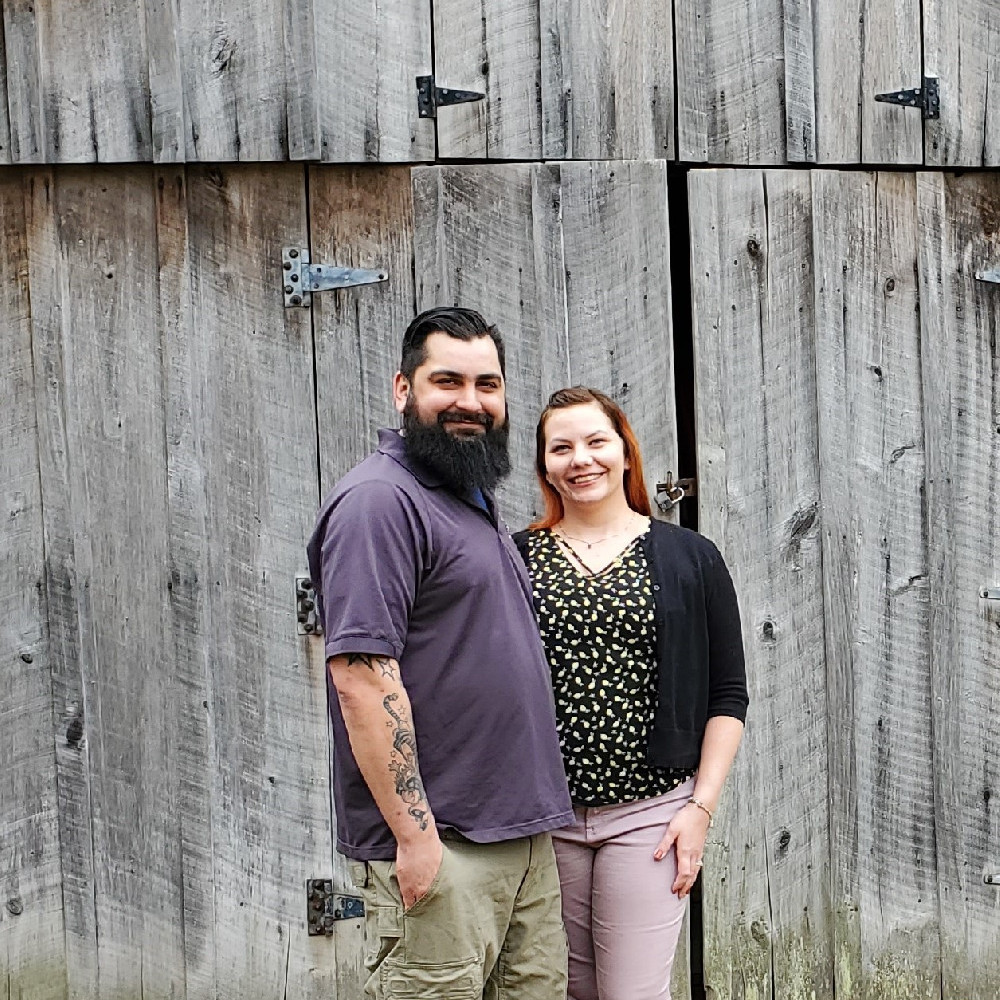 Family Facts
Region:

Midwest

Faith:

Christian

Education:

Graduate Degree
Our names are Jessica and Jeremiah and we are ready to start a family. Currently, the two of us live together in a single family home with our pets. We have been together for six years and married for three years. Our family is very excited and supportive of our adoption process. They know how important this process is to us and look forward to welcoming a new member into the family. We have an extended family that is very close knit and spend all of the holidays and birthdays together. We typically have family dinners together for one reason or another several times a month. We go on annual summer trips together to different state parks. We support each other through the day to day as well as milestone events; we plan on maintaining that same family relationships with our child.

Why Adoption?
We always knew that we wanted to have a child. Adoption is our first choice due to the fact that Jeremiah had a vasectomy during his previous marriage when his former wife didn't want children. Instead of spending the money in attempts to reverse the procedure, we feel that adopting is a better option. Nothing would make us happier than to welcome a child into our lives and give him/her the care that they deserve.

Get To Know Us
Jeremiah works as a manager for a small commercial shop. He enjoys the daily challenges that surround his job. Whether it be coaching a new coworker, trouble shooting a parts problem or going out on a sale call, his day is never boring and never the same two days in a row! Jessica works as a nurse practitioner in the home care setting. She spends her day in the company of seniors which is something that she loves. We like to spend our weekends visiting with family and friends. This includes everything from going to local parks for walks to the local race track to watch Jeremiah! We also enjoy watching the latest movies on our home made "drive-in". However, Sunday mornings are reserved for brunch at a local restaurant for Jessica and Jeremiah.

Our Home & Community
We live in a single family, single level home with almost 2,000 square feet. It was built in 2011 and has 3 bedrooms and 2 full baths. There is a walk-out basement that is partially finished. We have a large pole barn that Jeremiah uses to work on his car. Our property sits on a 2+ acre lot. We live in a small, semi-rural community. Although the properties are spread out where are, we have a tight knit neighborhood. We frequently have Sunday cookouts with the families on our street and enjoy the current sporting events. We live with in 15 minutes of 2 different community hospitals and medical facilities. We have a variety of Christian based churches in close proximity to our home. We live only a few minutes drive to grocery stores and shopping. We have several county parks within a few miles of our home which allow for a variety of out door activities including hiking, canoeing, fishing, sledding and skiing.

What We're All About
We are a very active couple that enjoys spending time outside and traveling. One of our favorite winter activities is snowboarding; we enjoy traveling to different area ski resorts and having fun weekend get-a-ways. When home, we enjoy walking our 2 dogs or spending time with our 2 pets skunks (that are descented!). We like to host friends and family at our home with our biggest gathering being "Friendsgiving", an after Thanksgiving celebration for all of our friends, family and neighbors. Jeremiah is an avid car enthusiast who enjoys drag racing; while safety is always a priority speed is a close second. Jessica enjoys gardening, music and running. She has even completed a full marathon.