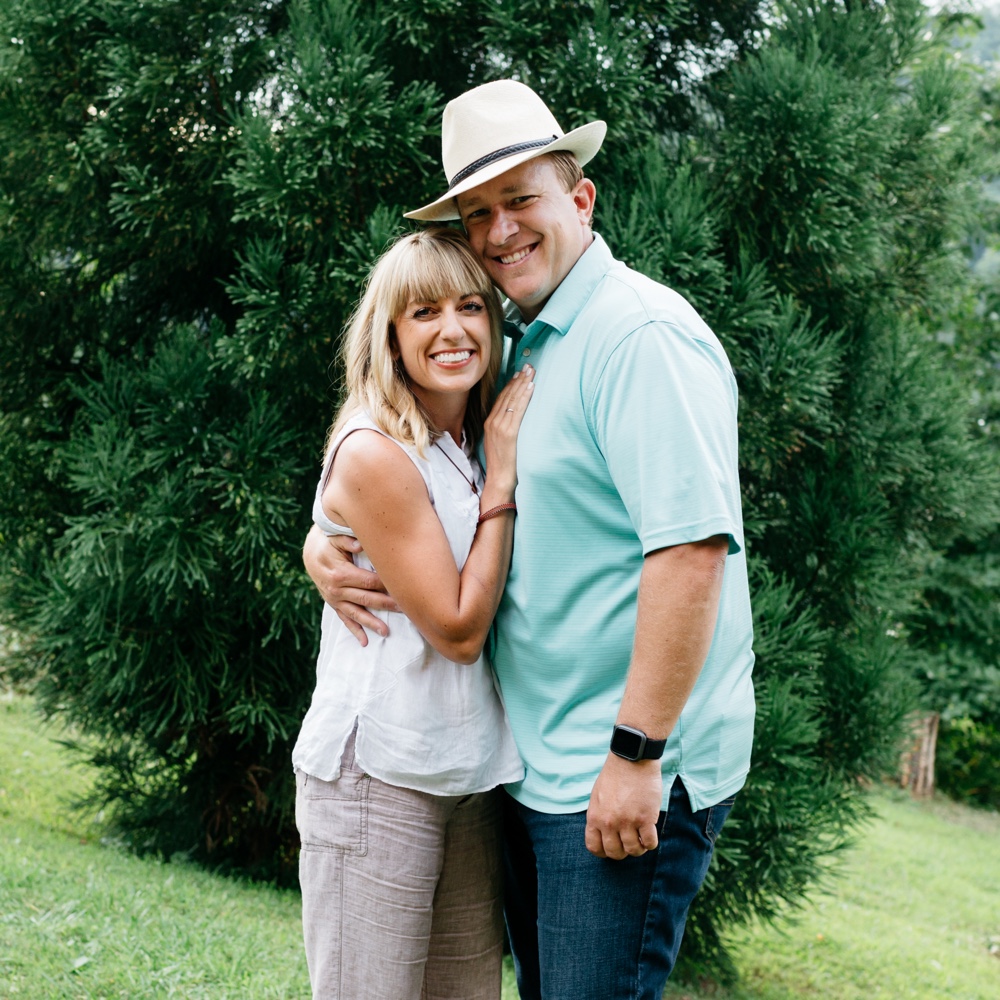 Family Facts
Children:

One Child

Region:

West

Faith:

Christian

Education:

Graduate Degree
Although we have never met you, we have been thinking about you and praying for you often. We realize that you may have faced, and may still be facing, some challenges that feel overwhelming. The uncertainty of the future, grief and the
difficulty of knowing if you are making good decisions may seem like a struggle at times. We want to communicate very clearly to you that regardless of the decisions you make, we want the best for you both. We want to thank you for considering us as a
family to cherish, protect and nurture your child if you were to choose adoption. We are not perfect, but we humbly offer our love to you and your baby. God has placed in us a desire to open our home and hearts to a mother and child who may need us. That may or may not be you, but nevertheless we pray that you receive the support and guidance you need to feel confidence and peace in the decisions that lie ahead of you. Thank you for taking the time to learn about our family.

Why Adoption?
Our journey to parenthood was filled with loss, but it brought us to you. We spent the better part of a decade trying to build our family, including multiple IVF procedures and miscarriages. We are so thankful for our six-year old daughter Sydney who was conceived through IVF, and hope to continue building our family through adoption. Adoption is a part of Tara's family story and a part of her job. Tara works for an orphanage in Zimbabwe and works to encourage families there to adopt and foster. Erik works as a therapist and has a gift for helping individuals struggling with grief and loss. Erik has helped adoptees engage in healthy connections with birth families, and he has helped birth parents heal and connect to the brave love within them. We want to love you and your child through this process. We are interested in an open adoption where everyone puts the needs of your child first. We wish to have a good relationship with the birth parents and family of the child we adopt, and know we will all grow together through the process.

Our Home & Community
We live in a two-story, four-bedroom house with a finished basement. Tara works from home, so one of these bedrooms is her office. Erik also has a desk in there for when he works in his small private practice in counseling. All four bedrooms are on the top floor. The basement has a large room for children to play, for us to work out, and a big comfy couch where we like to watch movies together. Our backyard is one of our favorite places to hang out... it has lots of trees and four raised-beds where we grow vegetables and lots of flowers. Tara's favorite thing to do is make our yard beautiful. A swing and a hammock make for good places to relax and the best part for kids is the playhouse, complete with a tiny kitchen and table and chairs. Our neighborhood is really special. We know all of the neighbors on our street, and every year around Christmas for the past 17 years they have a street-wide progressive party. The entire street is lit with luminaries. There are lots of families with young kids, and in the evenings you will often see them riding up and down the street on their bikes or scooters together. Just around the corner is an open space with a playground and a dog park where we walk almost every day!

Get To Know Us
In order to accurately describe Tara, you have to look at her through a few lenses. As a friend, Tara always goes the extra mile and thinks of things individuals would like. As a spouse, she is the CEO of the home and has created a wonderful home for us to live in. She is a good cook and a very healthy one at that. She enjoys all walks of life and takes pride in the fact that she enjoys the cultures around her. Tara is a very energetic morning person and she likes to do as much as she can each and every day. As a mother, TARA IS AMAZING. How she talks to our daughter is so natural, caring, compassionate, and loving. (Written by Erik). Erik is an exceptional friend, partner and father. The kind of man he is – always looking for ways to give to others. This is why he is an excellent counselor and has helped so many people overcome hard things in their lives. Erik is fun-loving, social, and enjoys camping and sports. As a spouse, Erik is committed and kind. As a dad, Erik is involved and fun. Even though he could work late to make more money, he always comes home to enjoy dinner as a family and be part of the bedtime routine with our daughter. He is constantly looking for ways to connect. He is very committed to family. (Written by Tara). Sydney is six years old and even though she is tiny, she is mighty! She is our miracle born through IVF. She loves to play "mommy" with dolls and will be a great help to a little sibling. She enjoys riding her bike around the neighborhood with her friends. Sydney is a social butterfly and enjoys meeting new people – she will strike up a conversation with anyone in the airport and is adventurous and open to new things. We have two dogs that are definitely family members! Kona is an 11-year-old Chocolate Lab with an intense gaze and she always wants to please. Tahoe is a 7- year-old Mastiff / Shepherd mix (ok, he's a mutt!) who is probably the most chill dog on the planet. He just likes to lay around. Both dogs are super gentle and let our daughter dress them up and do all kinds of things. Spending time in the mountains is a big part of who we are as a family – camping, backpacking and hiking are pretty much our ideal way to spend a weekend. In the winter we like skiing and making an annual trip to Steamboat Springs for some fun in the snow. We love the outdoors so much we have a travel trailer we use for camping that makes it easier to camp with small children. Music and culture are other things we really like to engage in as well. Erik loves his concerts, Tara loves her museums and art shows. Sporting events, are always a blast and we find hope, courage and perspective in going to church and worshiping with others.

What We're All About
Our family motto is "Everybody Always", which was inspired by our favorite book by Bob Goff. The premise is learning what it means to love without insecurity, inhibition or restrictions – to learn to love wholly, to learn to love everybody always. We are learning as a family, and we want to love our future son or daughter and their birth family this way too. Both of us grew up Seventh-day Adventist, and while we now attend a non-denominational church, we joyfully keep the Sabbath. For us, this means that the Sabbath begins every Friday night. We make a nice meal together (Sydney is learning to cook!), listen to Christian music and unwind from the week. If it's nice outside, we will eat on our patio. This is special family time for us and a chance to catch up, share "highs and lows" and really connect. On Sabbath, we will have family worship together – Erik usually strums on Sydney's ukulele and we all sing and read a Bible story or devotion. We like to spend time outside in nature and will go for a hike or some other relaxing, unplugged activity, often with friends. We do not watch TV, go to movies, shopping or anything really with commercialism. Connecting with God, family, friends is paramount. Saturday evenings we go to church if we are not out of town and enjoy worshipping with others and learning something about Jesus and what his life means for us. Sabbath is our favorite day of the week because it's a chance to connect with each other and with God and enjoy a relaxing day with no expectations. We try to be intentional about even small family traditions. Weeknight family dinners at the table are more fun with "Table Topics" where we can read questions and engage in fun conversations with our six-year-old. Every Saturday night is family movie night, and every Sunday night is family game night. We all take turns picking and choosing. We have always prioritized experiences and time together over money and opportunity. Always. This means that even if Erik can pick up an extra few clients one evening, he won't, because it's important for him to be home for dinner and to tuck our daughter in at night. This means that even though I (Tara) should be working full time, I'm not, because it's important to me to be present for our daughter and show up for not just the big moments, but also the little ones. I like walking her to school every day, volunteering in her class and being home when she is done. As an example of our commitment to time together over finances – the Covid-19 pandemic messed up our summer camp and childcare plans in 2020. I don't like working from home while Sydney is home – I don't think the TV is a good babysitter. So, with no childcare this summer we both decided quickly and without hesitation that I should take a month off, unpaid, to go have an adventure with our daughter. Sydney and I took off camping across beautiful Colorado for a month and Erik and some family joined us on weekends when they could. It was time well spent. What's neat is that even though we have made these decisions, God has always blessed our finances and we always have enough for what we need. We aren't perfect, but we are hoping to learn and grow in our love for each other and for our future son or daughter and their birth family through adoption.