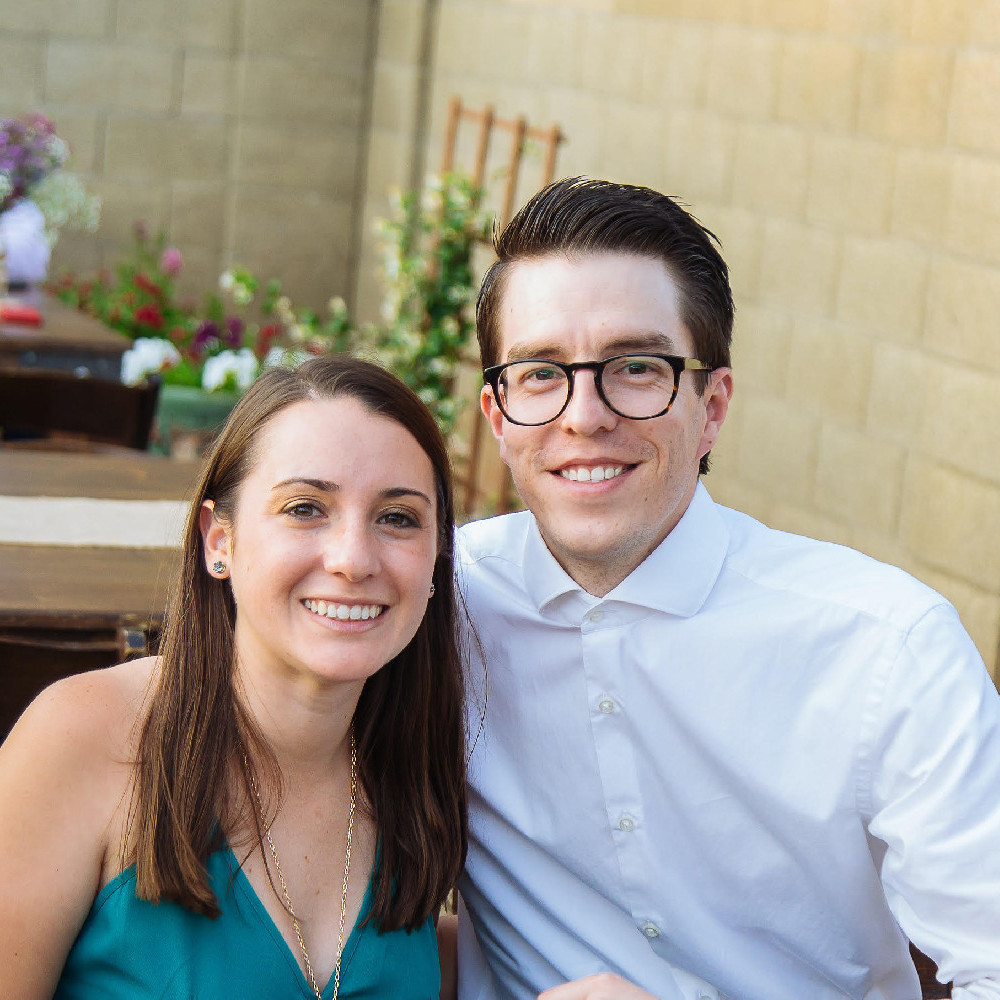 Family Facts
Region:

Southwest

Faith:

Christian

Education:

Graduate Degree
Kyle and I have been friends since we were 14 years old. We met for the first time, in our first period, on the first day of school of our freshman year. Four years later, we left that same school as high school sweethearts. We have literally grown up together and this has helped to shape our relationship and provide the strong foundation we have now. After eight years together, we got married in 2017. We are looking forward to taking this next step in growing our family and can't wait to build memories and share our family traditions with a little one.

Why Adoption?
We have both always known that we wanted to have kids one day, once we were married and settled down. While struggling to get pregnant, we both had a pull deep inside of us, that we were meant to go down the road of adoption. Adoption wasn't a new topic around our house or families. Kayla's stepmom was adopted and we also have close friends who have adopted their two children. All of our friends and family have been super supportive as we are on this journey to adopt.

Get To Know Us
Kyle is a graphic designer and has been in that field for 7 years. He started out his career working for advertising agencies and currently works in-house as a creative director for a golf company. Kayla is a teacher and has been in the field of education for 9 years. She has been at her current elementary school for six years teaching PreK. We have two dogs that have been our fur babies for 10 years. We love to catch up with each other after our work days over a good meal, typically prepared by Kayla. Some of our favorite activities to do together include watching the Denver Broncos, working on house projects, and playing a competitive game of Rummikub. Kyle enjoys reading, drawing, and playing golf. Kayla loves crafting, doing puzzles, and cooking.

Our Home & Community
We are currently living in Scottsdale, Arizona. The neighborhood that we live in is very quiet and family friendly. There are many parks and other forms of entertainment within a short driving distance to us. Our home is single story with 3 bedrooms, an amazing kitchen, and a huge backyard. Our favorite places to hangout are in the backyard and the kitchen. The backyard provides a great spot to gather with our friends and family when they come over. The kitchen is where Kayla can express her creative side. Many of our friends live within a few miles of us, and we see them at least once a week, Kyle's family lives driving distance from us and we have weekly dinners at their house. Kayla's sister attends college not too far from our house and we see her every weekend. Our friends and family are extremely involved in our lives and they can't wait to help us welcome a child into our family.

What We're All About
Kyle has a love for being creative and learning new skills that grow him both personally and professionally. This can be anything from building a table for our backyard to designing a website for a local business. Growing up playing sports, he's also highly competitive and enjoys playing a round of golf with friends on the weekend. While Kyle likes staying busy, Kayla cherishes the simple things in life; Morning coffee in the backyard, bike rides around the neighborhood, cooking for friends and family, and catching up on her shows.