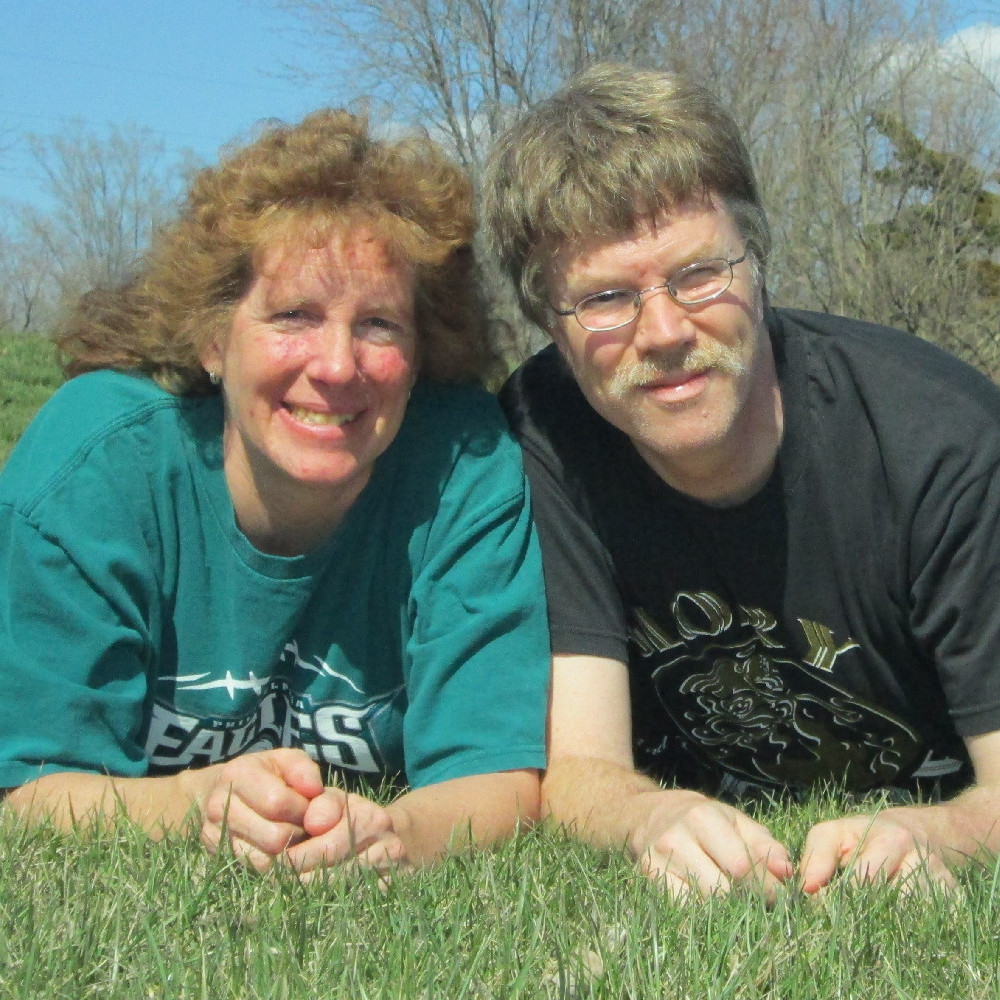 Family Facts
Region:

Midwest

Faith:

Christian

Education:

Graduate Degree
We are both very compassionate people, who stop and take time with people., Our kids will always know we are available for them and love them unconditionally.

We've taken in a number of homeless cats. Some we found good homes for. We currently have five. Both of .us as singles had cared for homeless and worked with special needs people. We love people, but it is God in us, who gives us that love. God, prayer and the Bible are central to our lives. In Him we have our being.

We fostered a baby, toddler and preschool aged sisters, and our cats were very gentle and therapeutic to our kids. We have parenting experience. Miriam decided to start teaching K-4 kids to read at a local park twice a week, since school is virtual and their moms can't help them. Yesterday there were 6 others from church who joined in to help. Every week we have more kids. Miriam loves teaching kids to read and these kids are starting to read for the first time.


Why Adoption?
Adoption is common in both sides of our family. Paul's only sibling was adopted. Miriam's sister adopted 3 children and her maternal cousins are all adopted. Adoption is a normal way to grow a family, and we want to grow our family. We have both always looked forward to being parents and feel that God has called us to parent children, who will always know our unconditional love, as well as that God is always with them and unconditionally loves them.

Get To Know Us
We met at a prayer and worship ministry 8 years ago. This wonderful Christian community is 'like family to us. Outside Sunday am church, we meet Sunday evenings with a small group of people from church. Twice a week Miriam tutors kids in a city park with others from church. We are active and love the outdoors. Paul swims at least 3 times/week and plays disc golf several times/week year round. We love hiking, camping, disc golf, biking.. Miriam loves snow and water skiing, while Paul will stick to tubing. Paul is an avid disc-golfer and enjoyed teaching our toddler how to throw discs. Miriam is a school teacher, who loves teaching kids to read and to swim!

Our Home & Community
On both sides of our family, there are children under 5. Paul has one sister and Miriam has 3 sisters. Our church family is very much apart of our lives, and many from our church have adopted as well. A few times a year we have big parties at our home with lots of our Christian friends. We have an aunt and cousin 3 hours away in Wichita, and more relatives in Oklahoma and on the east coast. We have a large 15000sq ft enclosed grassy backyard and live in a quiet cul-de-sac. There is a waterpark near by. We would want to send our kids to a quality private Christian school, and support our kids in any extracurricular activities and future vocation that they desire.

What We're All About
Life with God is so awesome! Our God is alive all around us. We enjoy His beauty in nature around us.-- especially while summitting a mountain or swimming in a lake. We enjoy studying the Bible, and sharing with others. God speaks with us, and through us to others to encourage them. We like to help others connect with God, so they also can feel more alive! We are so looking forward to our baby though all his/her milestones.. from learning to hold his/her head up, to grasping things, to crawling, and talking and walking. We look forward to blessing and praying over our children (as we did with our foster kids). We look forward to watching them grow and mature into loving, caring individuals. We look forward to encouraging them in extracurricular interests, music, sports and knowing God. Miriam especially looks forward to teaching them to read and count. We will be able to assist them at least through high school. We want to support our kids in whatever career choice they choose, as they discover their own strengths and desires.