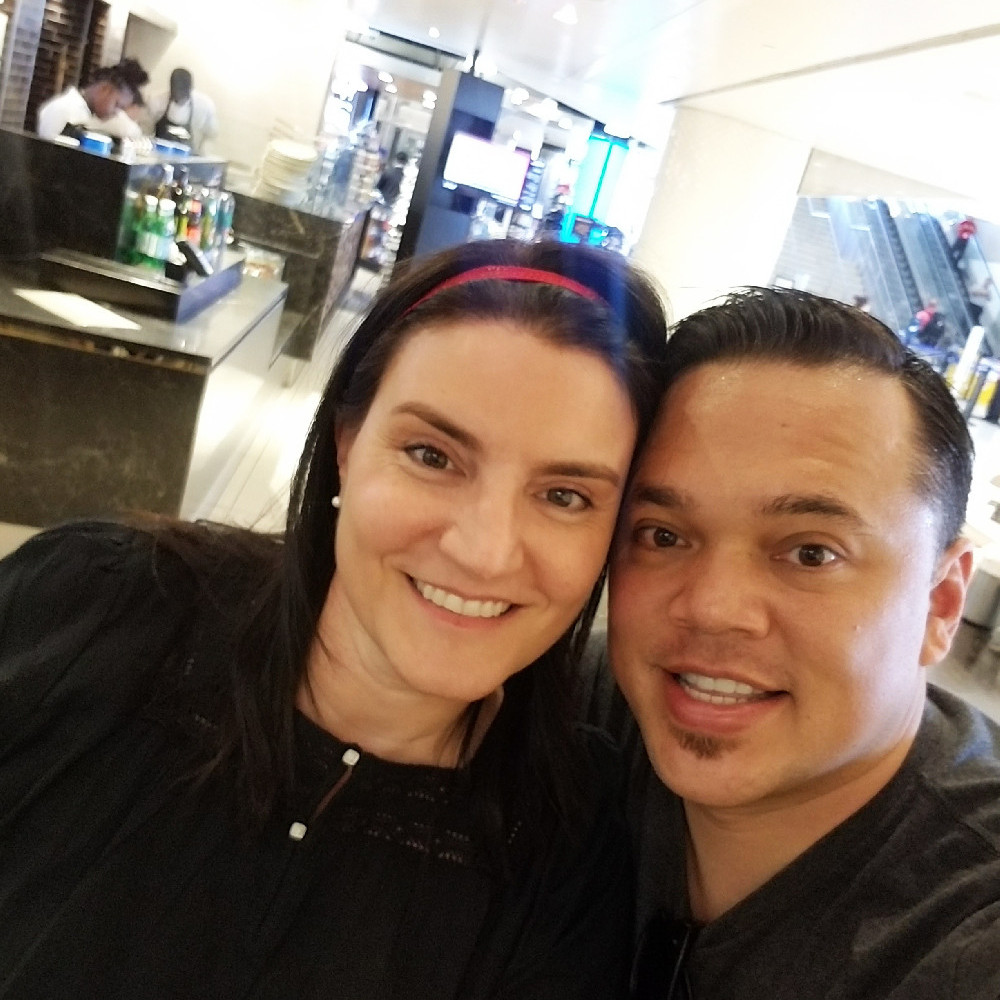 Family Facts
Region:

West

Faith:

Christian

Education:

College Degree
They say opposites attract and for us that certainly is a fact! Our names are Anne and Mike and we want you to give us a chance! We have found harmony as opposite halves, like yin is to yang. We were an unlikely pair and even more unlikely to cross paths but as faith would have it, we did and we have been inseparable since. Anne was born in the south of France and came to the United States on her own at the age of 27. She is brave and compassionate. Mike was born in the Philippines and came to the States with his family when he was 3 years old and raised in beautiful southern California. Mike could be described as always being upbeat, funny and creative. As individuals, we are solid but as a team, we are unstoppable! We have been married for about 12 years and our love for each other has only grown stronger.



Why Adoption?
A few years after getting married in 2009, Anne and I finally felt that we were "ready" to have a baby. We waited until we had a house, had ideal jobs and to be relatively debt free. When we first started trying, we were both obsessed in trying to do everything right. We charted her ovulation, recorded basal body temperatures, you name it! If it was baby making material, it was recorded on a spreadsheet somewhere! After several years of trying to fine tune our skills, we finally threw in the towel and sought help with infertility treatments. After several rounds, we came to a realization that statistically speaking the odds of a natural child birth were against us. We had waited too long. However, our hopes in starting a family never wavered. We pray that God will lead us to a birth mom who will be the beacon of hope to our adoption story. We have witness the power of adoption and its ability to transform (for the better) the lives of everyone involved. We invite you to become part of our family and begin this next chapter in our lives.

Get To Know Us
Anne heads the human resources department for a private French school in Los Angeles. A huge advantage in working for this school is free tuition to one of the best private French schools in the country. She is intelligent, considerate and is an unrelenting force of good. She will be the perfect role model to help our child learn and grow. Anne is also a true genius in the kitchen! She definitely gets this from her side of the family. We are all very close and visit them every year in the south of France. Mike is a multi-media manager for a small online company. He specializes in product photography and videography as well as graphics design and illustration. We are very close to Mike's family and fortunately for us, they live right down the street! Mike is very creative and is known to draw, paint, and sculpt both physically and digitally on a computer. Mike is a black belt in Taekwondo. This has helped shape him into the person he is today. He also cannot live a day without music! He listens to everything from classical to hip-hop and everything in between. We build off of each other's positivity and do almost everything together. We love being competitive especially when it comes to trivial pursuit or jeopardy! We love the outdoors and go camping quite often. We love to go on road trips and just be part off all the beautiful things God has created.

Our Home & Community
We live in a house located in Montrose, Ca. The city itself has a small town vibe for being in the middle of Los Angeles. We live in the foothills of the Los Angeles National Forest where a quick 15-minute drive up the mountain and you forget you're in southern California. We are perfectly situated between two mountain ranges (this adds to the small town vibe). We have several parks within walking distance and have an annual fireworks show and televised Christmas parade. Our house is not the biggest nor the fanciest but it's warm and inviting. We love animals and have two resident cats named Esme and Zoe. We are a very family oriented couple. We see my side of the family weekly and stay in touch with her side every other day. We try to live good lives and help others when we can. Over the past several years we help out at our local Habitat for Humanity where we build and renovate homes for families in need.

What We're All About
Starting a family is the single most important part of our lives. It would fulfill our lifelong dreams of being parents. We want to teach our child the fundamentals of being a good person and to live a good life through helping others. Nothing we can say can express how much this really means to us. We pray every day for God to bless our home with a child. Be that a boy or girl, the life you give will grow up to be an intelligent, loving and giving person. We will teach our child our heritage as we are a very diverse couple. Our child will learn to be multi-lingual and speak French and English. We promise you that your child will know what it means to love and be loved. With love always, Anne and Mike