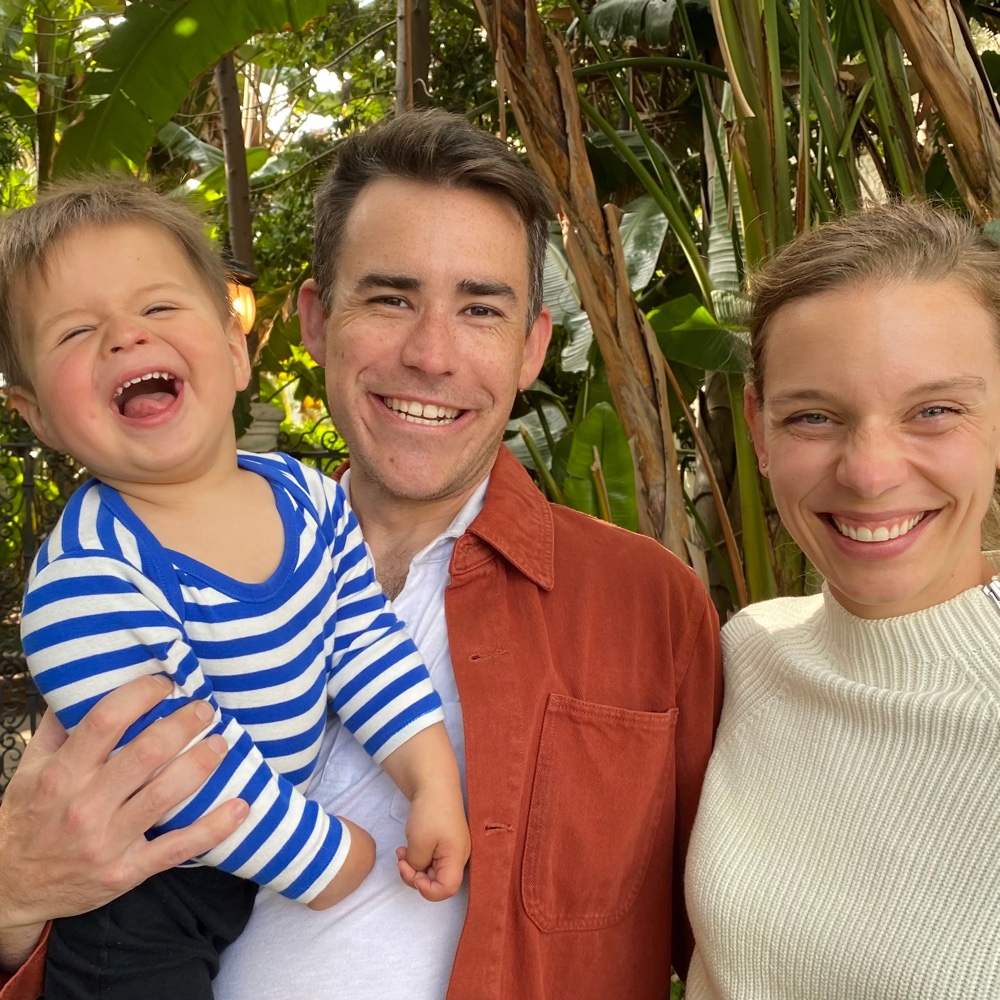 Family Facts
Children:

One Child

Region:

West

Faith:

None

Education:

College Degree
Hello—we are Sadie, Ryan & Roman from sunny Los Angeles! We want to thank you for taking the time to learn a bit about us and to get to know our story. Family is something we value most in our lives— our son Roman was adopted in 2019 and we are so excited to continue to grow through adoption again. We greatly admire the choice you are making, and hope to have the opportunity to tell you more about our family and to learn about your own hopes for the future and for your child.

Why Adoption?
Adoption has always been a big part of our lives. Sadie's sister Kesiah was adopted, so she grew up knowing what a wonderful experience Adoption can be. When we decided to grow our family, we knew that adoption as the right choice for us. We are lucky to have built a wonderful relationship with Roman's birth family, and we are grateful they are a big part of our lives. The more love for a child, the better!

Get To Know Us
Playing in the park with our son Roman and our dog Frankie. Cooking—especially hosting cookouts on our deck. Finding a great hike wherever we go. Surfing (well, Sadie surfs and Ryan, after getting thrown around in the ocean for a bit, cheers Sadie on from shore). Spending time with friends and family. Quiet nights staying in and watching a movie. DIY projects and making our house our own. Celebrating the holidays, especially Halloween and Christmas. Watching the sunset and the occasional sunrise (as long as there is coffee!) Traveling and exploring new places - something we are excited to get back to once COVID is over!

Our Home & Community
We live in a diverse neighborhood in Los Angeles because it is important to us that our children's community is made up of people from all different backgrounds. We moved into our new home summer of 2018 and have enjoyed working to make it our own. It has plenty of space to grow our new family. We are within walking distance of an amazing park that has great open spaces and fun play areas filled with kids, and there are several high-quality schools nearby.

What We're All About
We wish to raise our children to be confident, intelligent and fun-loving people. We want to help them grow into thoughtful and curious people, who wish to help others, and are actively engaged in the community. Education is a priority for us, so we plan to provide our children with every resource to learn. We look forward to creating lasting memories together traveling in the U.S. and abroad. We are excited to carry on our family traditions and those of our children's birth families, and we are also eager to develop our own special family traditions as we grow together.