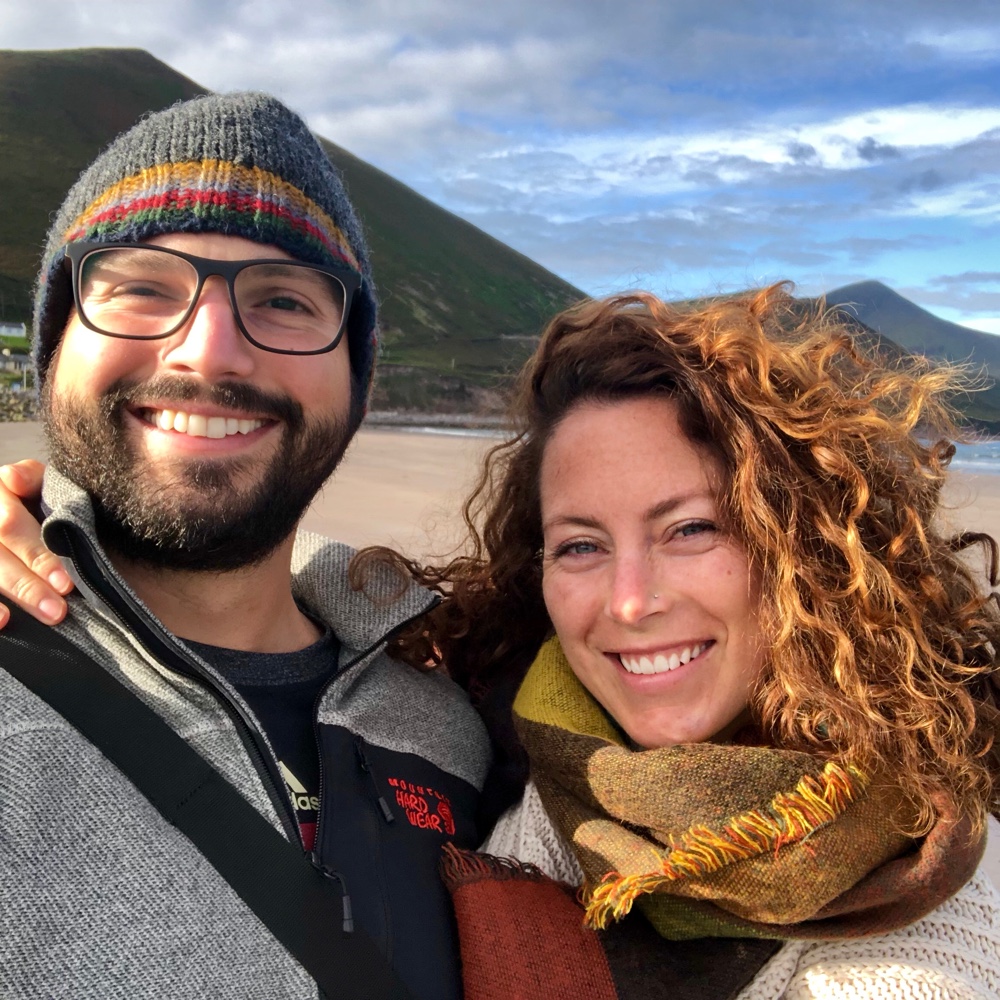 Family Facts
Children:

No Children

Region:

Southeast

Faith:

None

Education:

Graduate Degree
Hello, dear friend. We are so excited our paths crossed and can't wait to learn about you.

We met on Halloween in 2014 and since day one, could not wait to be parents! We know that kids (& dogs) make a happy home.

Ricardo imagines cooking with a lil sous chef, teaching his child to swim or...teaching himself a new activity because it's something they can share. Erin dreams of taking her child to museums and playgrounds and can't wait to learn every magical piece of her child's personality.

We will tell the baby in a new way, each day, how much you and we, their parents, love them.

Why Adoption?
We want to adopt because we are so excited to be parents! Adoption has always been our priority because it fits our values and sense of community. As well, our nieces and nephews are adopted, and we hope to create a loving family that centers inclusive, diverse love. Finally, Erin has a medical issue that puts mom & baby at higher risk in pregnancy. Our 1st priority is to create a happy, safe, and loving family for our kids that lets them grow into the best versions of themselves. We hope to share an open relationship, as desired, with our birth mom, who is giving us the biggest gift ever!

Get To Know Us
Ricardo was born in Venezuela, moved to Georgia in 1997, and his 1st language is Spanish. He has a big family nearby. He attended the University of Georgia and Georgia State and works in public policy focused on transportation. In his free time, he enjoys history podcasts, loves hiking, biking, music, and video games and leads non-profits. Erin is from Detroit but moved to ATL in 2011. Her family lives in Michigan & Cali, but often visit. She studied at University of Michigan & Emory and works at home in healthcare. She enjoys running, reading, and spending quality time with her friends.

Our Home & Community
We live in Atlanta with our 2 dogs, Migo and Beyonce. We have a historic 3 bed / 2 bath home, with a big back yard (often with a kiddie pool). It is close to the best pieces of ATL. We love going on hikes on the trails and parks nearby, or stopping for coffee or tacos at neighborhood spots. We are engaged in our community and have many friends and family in Atlanta. Plus, living near the airport lets us host out-of-town guests. We love having people over for dinner and attending events around the city. Above all, we believe in creating a beloved community and are drawn to those who agree.

What We're All About
Together, we focus on equity and justice for women, LGBTQ communities, disability status, and all races, countries of origin, and financial backgrounds. We believe that we each do better when we all do better. As a family, we work, volunteer, and are passionate about access to healthcare, public transit, education, and social services. We are involved in local and national initiatives to drive equality. We hope to raise kids who will inherit a more just world, yet are moved to drive social change. We celebrate close connections with friends, family, and neighbors. We believe in kindness.