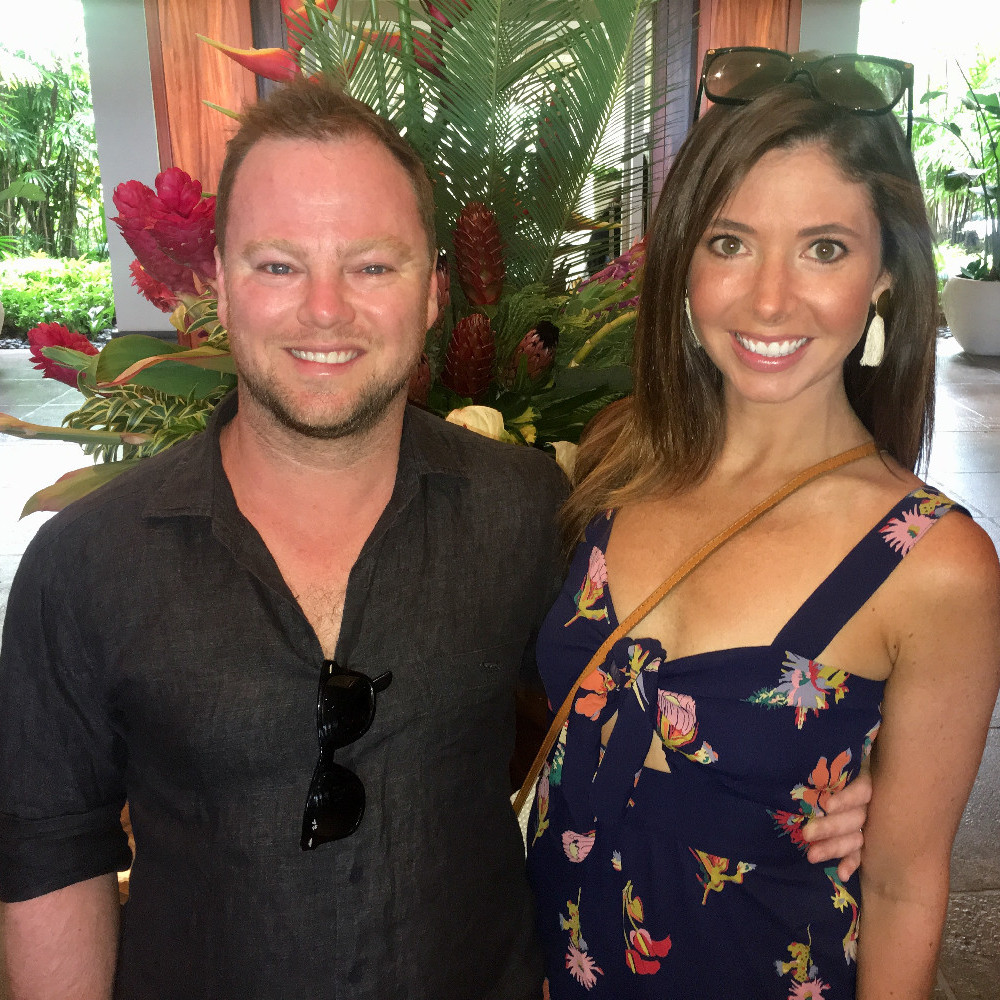 Family Facts
Region:

West

Faith:

Catholic

Education:

College Degree
Thank you for taking the time to get to know us! We have been married for 7 happy years and live in sunny San Diego. Rick is originally from London, England and Kristi was raised outside of New York City. We first met 10 years ago watching the 2010 Soccer World Cup, England vs. USA of all games! The game finished tied and much like us, the teams were equally matched!

Throughout the years we've had some amazing adventures together. We've traveled abroad, drove across the US, lived in some incredible cities, and raised our furry family together. Rick has established a great career in Real Estate Development and Kristi works in healthcare as an Occupational Therapist.

However, we know nothing will compare to the incredible journey of bringing our first child into our loving home. We cannot wait to become parents together.






Why Adoption?
Since we met, we have always wanted to become parents together. After a long struggle with infertility, we realized God has other plans for how we are going to build our family. Bringing a child into our home will be the happiest day of our lives. We would like our future child to be raised knowing who their birth parents are and will be open and honest with them throughout their life. We look forward to forming a relationship with you and hope to be there to support you however you feel comfortable. We are both very open minded and would love to sit down with you and discuss your hopes and wishes for the future of your child.

Get To Know Us
Kristi has always been a nurturer and caregiver. Her top priority is always to make sure everyone in her family is happy and healthy. With her experience as an Occupational Therapist, health and exercise is very important to Kristi. She cooks often and incorporates healthy eating into her family meals (although she does love the occasional pizza and fries!). She also spends a lot of time outdoors and loves yoga. Rick is very loyal and dedicated to the things he cares about most. At the top of that list is his family & friends, with his career in real estate development and soccer (football) a close 2nd and 3rd. He is very much a people person and has a very positive energy and outlook on life. Rick grew up as an athlete and has a passion for playing soccer and cheering on his hometown soccer team, the Tottenham Hotspur. His future children can expect many trips to London to see family and watch Spurs games.

Our Home & Community
We enjoy taking advantage of all the fantastic activites San Diego has to offer. We live in a 3 bedroom house in a family friendly neighborhood close to the City. We are walking distance of parks, schools, and a 15-minute drive to the beach! We spend many weekends in beautiful Balboa Park, which is filled with museums, musical events, floral gardens and the San Diego Zoo. Family and friends (mates) are everything to us. We have an amazing support system who are equally excited to become grandparents (nan and grandads), aunts (aunties), uncles, and cousins! Kristi's parents split their time between San Diego and New York and her brother and two cousins live 10 minutes away. Rick's mum and dad still live in London but are frequent visitors. Rick's dad always encouraged Rick to challenge himself growing up, which resulted in Rick moving to America and becoming an American citizen. Rick has a sister who lives in beautiful Vancouver, Canada with her husband and 1-year old son. We are very excited to introduce our nephew to his new cousin! We have a lot of close friends in San Diego who are also starting families. Our furry friends are also a big part of our family. We have two dogs; Nala & Chloe and a cat; Simba. They are all great with kids and are sweet and cuddly.

What We're All About
We love living in San Diego and are very settled and secure in our careers. We are so ready and excited for this next stage in our life to become parents and begin to grow our family. Our future child will be so loved by us and our extended family and friends. We are excited at the possibility of meeting you and hope you will consider us as potential parents for your child. Love, Kristi and Rick