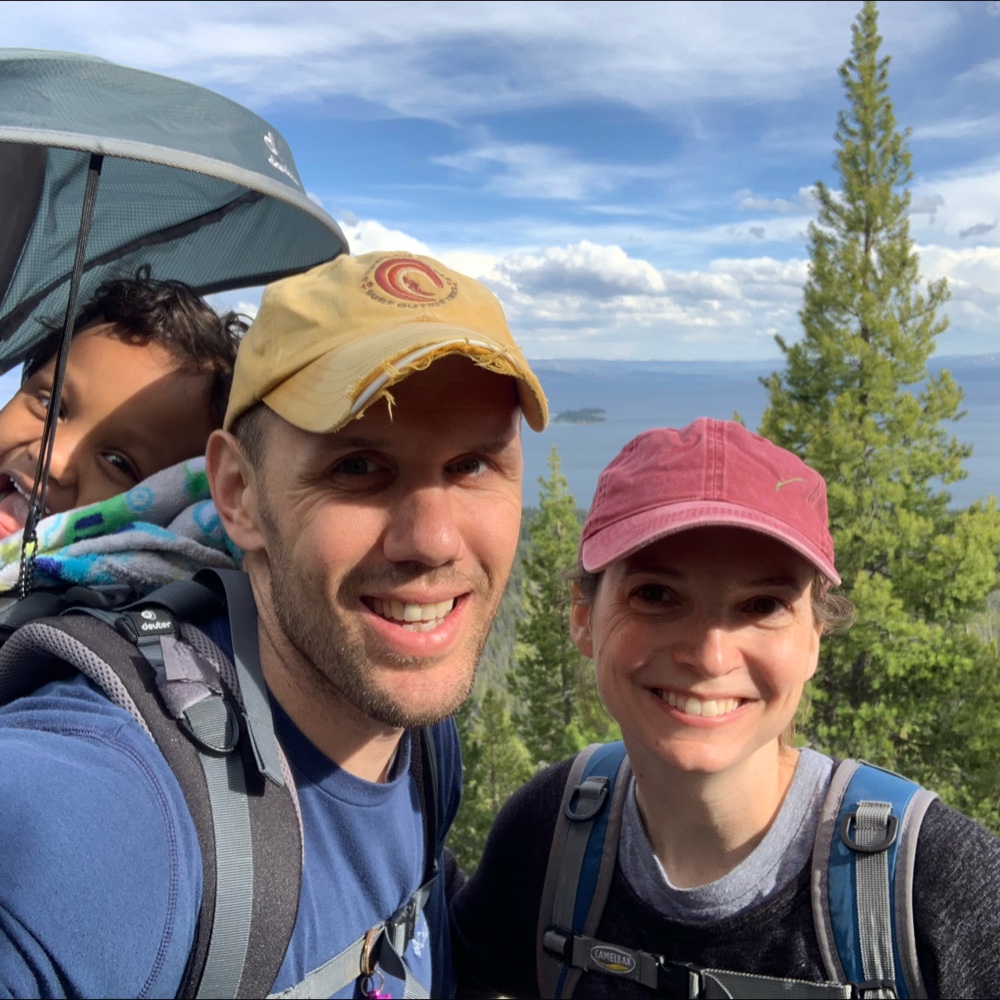 Family Facts
Children:

One Child

Region:

Mid-Atlantic

Faith:

Catholic

Education:

Graduate Degree
When you think about military families you might think of moving often, deployment, camo, and dog tags. Although it is true that these things have been a part of our life for the past ten years, our biggest adventure has been our family. Military families are strong units. We are a team no matter where we go and our team is expanding! Two and a half years ago we adopted our son Joshua. His light shines so bright it is contagious. He can make anyone smile and warm the most weary heart. Being his mommy and daddy continues to be our favorite adventure, and we can't wait to grow our family again!

Why Adoption?
We both came from large, loving families. We always hoped to spread that love with a big family of our own. After trying unsuccessfully to conceive for a few years, we felt the time was right to adopt. We will never know what would have happened if things had worked out according to our original plan, but we thank God every day for His plan. We are so thankful for our son's amazing birth mother. She is such a big part of his story and we hope her role in his life will continue to grow with him. Adoption has made us a family, and we are excited for our family to grow again!

Get To Know Us
Matt is a military pediatrician. He works in the NICU where he takes care of babies who need extra help. He has always loved kids and been a jungle gym for the little people in his life. Carrie is a high school science teacher. She loves her students and always finds time to laugh with them. When we are home we love to go on long walks with our dogs while Joshua rides his tricycle. We like to read, watch sports, cook, garden, and work on projects together. Our extended family is a huge part of our lives. They are loving, giving, amazing people, and we see them as often as we can!

Our Home & Community
We live just outside of DC in Maryland. Our town is filled with families, parks, and kid friendly restaurants. We enjoy walking to the parks near our house to play on the jungle gym with Joshua. We like to ride bikes in Rock Creek Park, eat out at local restaurants, and ride the metro to DC. Joshua really loves the National Zoo, the Smithsonian, the National Mall, and all of the festivals. Our extended family visits us often and are very involved in our son's life. We spend the weekend with grandparents, aunts, and uncles as often as possible. We also have a close group of friends we love.

What We're All About
Matt and Carrie are all about family, faith, and fresh air. We would rather spend our time together than apart. Even when we are exhausted from a long week, we like to be exhausted together! We go on "family dates" to our favorite pizza place, the zoo, or the park most weeks because having our son with us is the best! We were both raised in the church and love our faith community. It is a welcoming, diverse, supportive place where we can fill up on God's teaching. We both work in service careers and seek social justice in our world. We feel that we are called as people of faith to love everyone and seek unity. We love to be outside. We find that this is another way to fill up our souls and keep our bodies healthy. We like to hike, garden, bike, and even just sit on nature.