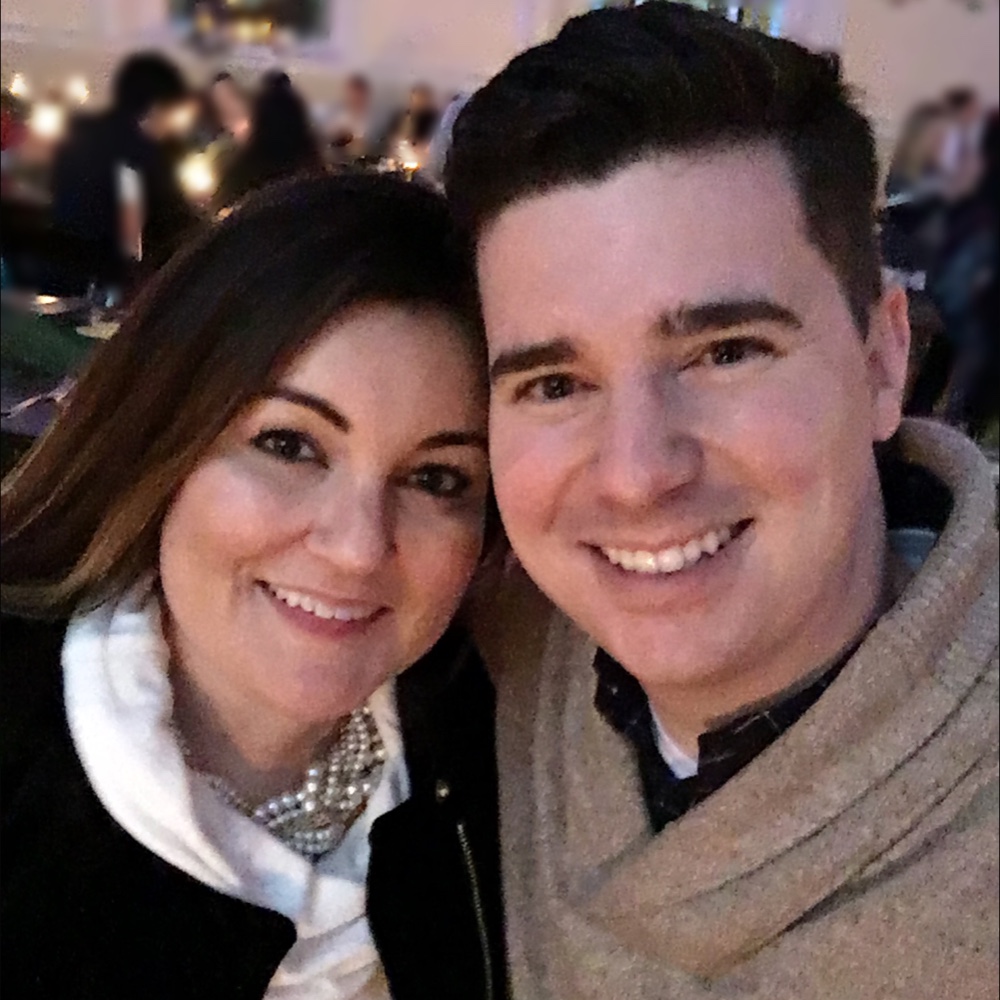 Family Facts
Children:

One Child

Region:

Southeast

Faith:

Christian

Education:

College Degree
Hi! We are Christy & Ryan. We have a son who is 5 and yearning to be a big brother! We love being together, playing board games, and movie nights in comfy floor forts. We strive to be kind and teach kindness to our son.

Check out our video to get to know us more: https://Vimeo.com/474530222/eb8face3df

Why Adoption?
Since before we got married, we knew that we would grow our family through love and adoption is one of the ways we wanted to do that. We have were diagnosed with secondary infertility. After the emotional and physical pain of fertility treatments and Christy's surgeries (including a full hysterectomy), we decided that adoption is where our hearts and God are leading us. Our son couldn't be more excited to become a big brother! We are so thankful for the option of adoption. We are stronger as a family and stronger in our faith from our trails. We are excited for this next chapter to raise our children to have fun, enjoy life and love others. So many things have happened along this journey that continue to display God's plan unfolding. We know that part of God's plan is having an open adoption that develop a relationships that is pleasing to the birth parents, us, and your child. We want your child to know their birth parents and the love that you have for them.

Get To Know Us
Interests/Hobbies: being outdoors, growing our relationship with the Lord, cooking, movies, traveling, and being with family Home: Cozy 4 bedroom, 3 bath home on a shaded lot in the middle of a kid-filled neighborhood. Careers: Ryan is an insurance agency business owner. He and has business have passionately served our community for the past 5 years. Christy is a sales engineer and enjoys problem solving for her clients, she especially loves that her career doesn't limit her to a desk. We both love our jobs, but make sure that family time is a priority. How do we put into words the love that we feel for two people that we don't even know yet - you and your child. We feel honored that you are taking the time to get a glimpse inside our family. We wish you the best, whatever you decide. We just can't thank you enough for considering us as worthy parents for your child!

Our Home & Community
We live in the home that Christy grew up in! It holds many special memories and serves as a central gathering spot for our extended family. The neighborhood is filled with kids! We especially love using the neighborhood pool and playground in the summer and taking walks to the track year round. We fell in love with our neighborhood in hopes of expanding our family here. We have found a church home that is Bible-Centered and welcoming. Its helped us bring God to the center of our marriage and our lives. Our church family has provided resources that have taught us about adoption, how to love on birth parent(s), and developing healthy open adoptions. Both of us come from very large, close-knit families. Christy's family lives within minutes of us and we typically spend Sunday afternoons together eating and watching the cousins play together. Ryan's family visits us often which we love.

What We're All About
Both of us enjoy just being together and find enjoyment in the mundane. We just love to make memories surrounded by those who mean most to us in life. We are passionate about our family, raising our children to know the Lord, and creating a legacy of compassionate and caring children. Know that we pray daily for you and the child you are growing. We pray individually, we pray together as a couple, we pray as a family. We pray for the health of you and the baby. We pray for peace and comfort for you along whatever path you may decide. We can only imagine the incredibly hard decisions you are making and the roller coaster of emotions that go along. If you feel we could be the missing puzzle piece you are looking for, know that we will always share your love and our respect for you with your child.