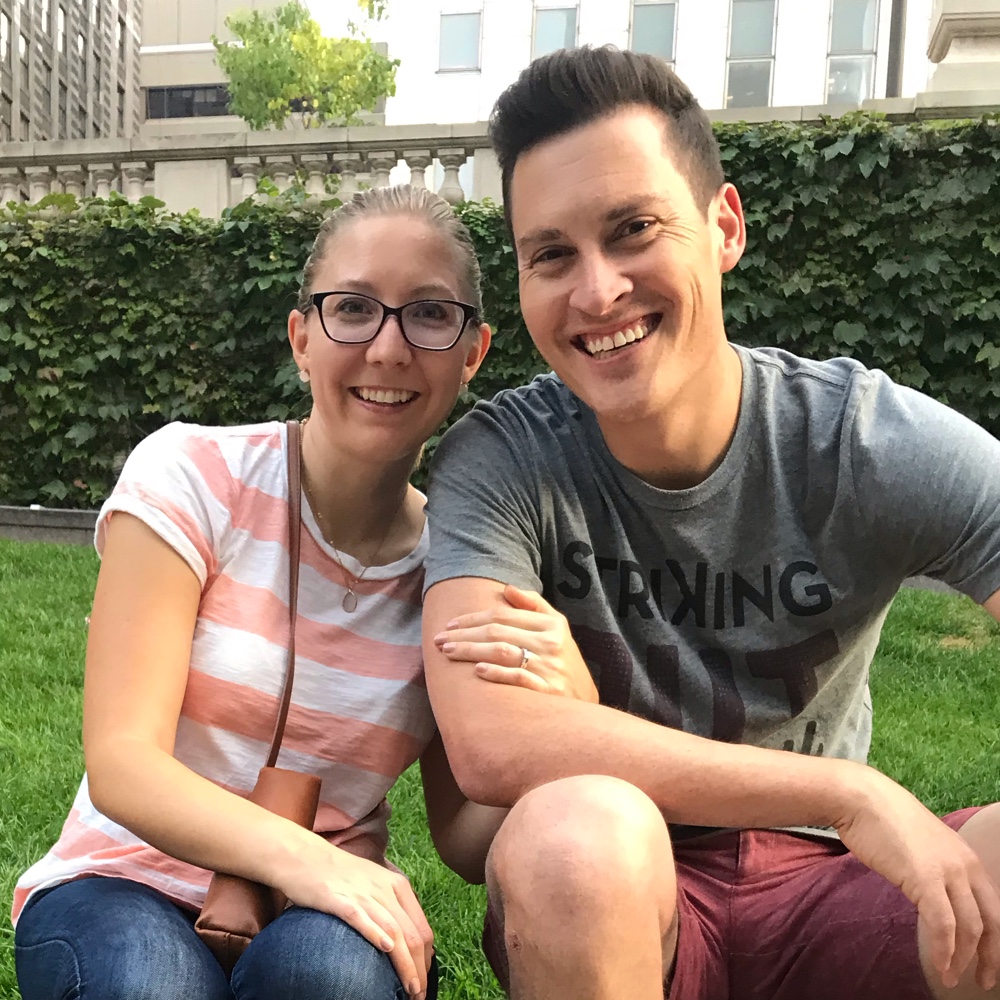 Family Facts
Children:

One Child

Region:

Southwest

Faith:

Christian

Education:

College Degree
We are Jeff and Sarah. We are grateful that you have taken a moment to get to know us a little bit better.

We have been together for 14 years and have been married since 2009. We love spending time together as a couple and with our daughter. We are incredibly blessed to have a large community of friends, family and neighbors who we love and spend as much time with as possible. We love to ride bikes around the city, hike, go on long walks, read every book in the house, cook delicious meals and watch movies.

Why Adoption?
When Sarah's health was greatly harmed in her pregnancy, we realized that another pregnancy would not be right for our family. After exploring our options, we just knew that adoption was the path we wanted to follow. As soon as we decided, so many friends and family shared their stories and heart for adoption. We'd love to welcome a mom and baby into our life through an open adoption. Our focus is on both the parents and the baby, not just on us. Based on our experiences in our lives so far, the more people that can love on and be a part of a baby's life, the better! We're better in community and want to welcome you into that.

Get To Know Us
You can find Sarah cooking, reading, listening to podcasts, shopping at Target (let's just be honest) or working out (yoga is her jam). Sarah works for a university foundation in marketing. Jeff loves to be with people any chance he gets, and he's a huge optimist. Whether with friends, family or neighbors, he sets people at ease. Jeff spends his spare time listening to podcasts, playing games, reading & baking bread. We love to ride bikes around our city, hike on the weekends, go on long walks through the neighborhood, spend time with our neighbors and friends, read every book in the house, cook delicious meals, and watch movies. Soon we're welcoming a Labradoodle puppy to our mix! We have one daughter at home. She is in kindergarten. She is spirited, fun, joyful, talkative and outgoing. She loves our cat, Lucy, and her hamster, Graham Cracker. She would love to have a sibling and talks about it all the time.

Our Home & Community
We have a huge and close family! Sarah is the oldest of a blended family of four kids and Jeff has an identical twin brother. We spend a lot of time with our family who are in town and FaceTime often with the family who are not in Arizona. We love spending time with our friends and neighbors any chance we get. Whether we have game nights, friend group dinners or even vacations, this is definitely our happy place! Every Halloween we host a big kid-friendly party for all of our friends and neighbors. We have a big group of out-of-town friends as well that we visit as much as we can and FaceTime and text when we can't! Everyone who comes to our house talks about how cozy and inviting it is. We live in a quiet neighborhood with schools and parks that are walking distance. Our favorite parts of our house are the kitchen, dining table and a reading nook at the front. We also have a playroom for the kids and a sweet nursery we've already set up in our extra bedroom. We love to cook and bake for others and host fun themed parties!

What We're All About
We are all about community and simplicity. The most important thing to us is family and caring well for our friends and neighbors. If we can get to the end of our life and say we loved others well, then it will have all been worth it. We hope to instill that same idea in our children. Our family values are on the wall of our dining room, and they are curiosity, growth, humor, simplicity and trust. Our life may seem simple from the outside looking in, but we love it that way. We like to spend time loving our neighbors and coworkers and taking care of other families with food and quality time.