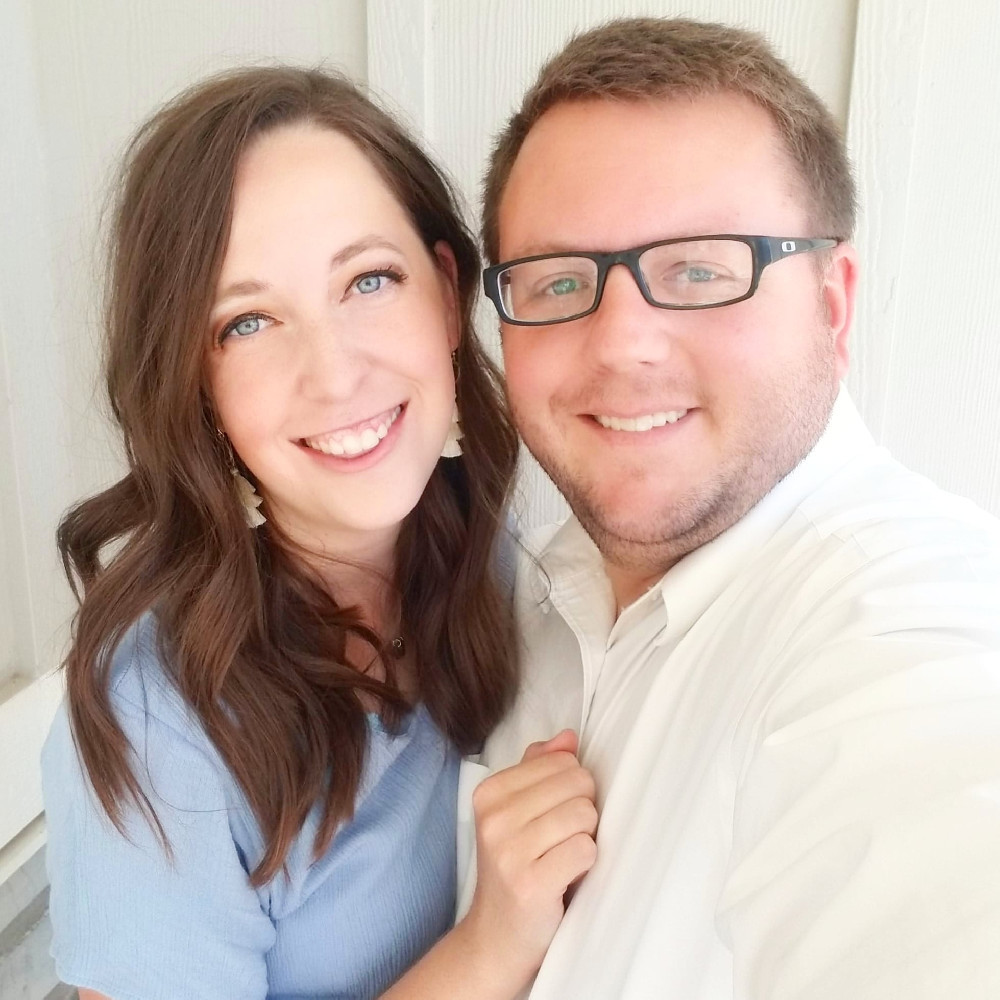 Family Facts
Children:

Three Children

Region:

West

Faith:

Christian

Education:

College Degree
Together is our favorite place to be! We met in the summer of 2011 and got married a year later in May 2012. We love the life we've built together - we've walked through beautiful times and difficult times but through it all, we've grown closer together. We love being parents to our 3 children (and our loyal labradoodle) and we're excited to continue growing our family through adoption! We're a family that loves themed birthday parties, matching Halloween costumes, reading aloud, testing out every local ice cream shop, having game nights with our extended family weekly and adventuring around Utah with our close group of friends. We hope to be able to have a deep, loving and fulfilling relationship with our future child's birth parents.

Why Adoption?
We would love to be an available family for a sweet mama who needs this option for her child. We would treasure the opportunity to give our love and support for her and her child for life in an open adoption (as long as that's what the biological parents desire as well - we will completely respect their wishes!). We would love to communicate often through texts/phone calls/video chats and visit regularly. We believe you can't have too much love and that adoption is a beautiful option to connect two families for the benefit of a child. We talked about adoption when we were dating. Claiborne has several cousins who are adopted and a cousin who is a birth mom and it has helped us see what a beautiful option it can be. We recognize that adoption is complicated and built on loss but we are committed to doing whatever is best for our future child and their biological family. After complications with our last child's birth, we are now facing infertility. Now that we are in a more stable place financially to be able to adopt and after a lot of prayer, we feel that God is leading us down the path of adoption - we can't shake the feeling that someone is missing from our family.

Get To Know Us
Kyle has a music degree but actually works as a software developer. The best part of his job is his flexible schedule! He works Monday-Thursday so he always has 3 days off every weekend which lets us do a lot of fun things as a family. He also is permanently working from home, so we get to see him throughout the day! He loves cars and hopes to own a corvette someday. He also likes reading, camping, football and power sports - especially 4-wheeling and snowmobiling. Claiborne has an English degree and loves being a stay-at-home mom with our kids. She enjoys reading (especially Harry Potter!) baking cookies and sourdough bread, going to Disneyland, hiking and doing art. Some of our favoite things to do together are DIY home projects, watching The Office, trying out new restaurants and going on road trips.

Our Home & Community
We live in a brand new neighborhood that is bursting with children - the main reason we decided to move here! After living in an area with few kids, we knew we wanted to give our children the opportunity to have a lot of friends. We built our house and it was fun to choose all of the colors/finishes of our home together. We live just one block away from a park and our church building. We feel like our city is the best of both worlds - we are just 20 minutes from a major tech hub and tons of shopping and restaurants, but also 10 minutes from a lot of open farmland and hiking trails. We feel like we live in a rural area without actually being far from anything. We can see so many stars at night and the kids love to drive past the corn fields and to see all the cows close by. We love living so close to our extended families. We get together with our parents and siblings for dinner and games every week. We both come from large, close-knit and supportive families. They are all so excited to welcome our future children into the family!

What We're All About
The most important things to us are our faith and our family. We actively participate and volunteer at our church and hope to teach our children about the gospel of Jesus Christ and how to serve others. We value being together as a family and helping our children to try their very best. We hope to be able to show them how to find joy every day in the simple things that make life wonderful. It is our greatest desire to give our children a solid and supportive family as a foundation and to make a lot of fun and meaningful memories as they grow up. We are excited at the prospect of adding more children to our family. We hope that our children will all love having close sibling relationships and that they will learn how to work hard, have fun, have faith in God and become successful adults who can pursue their dreams. We look forward to traveling and exploring together, doing outdoor activities/having game nights/celebrating holidays with our extended families and learning/serving in the community with our close-knit group of friends.