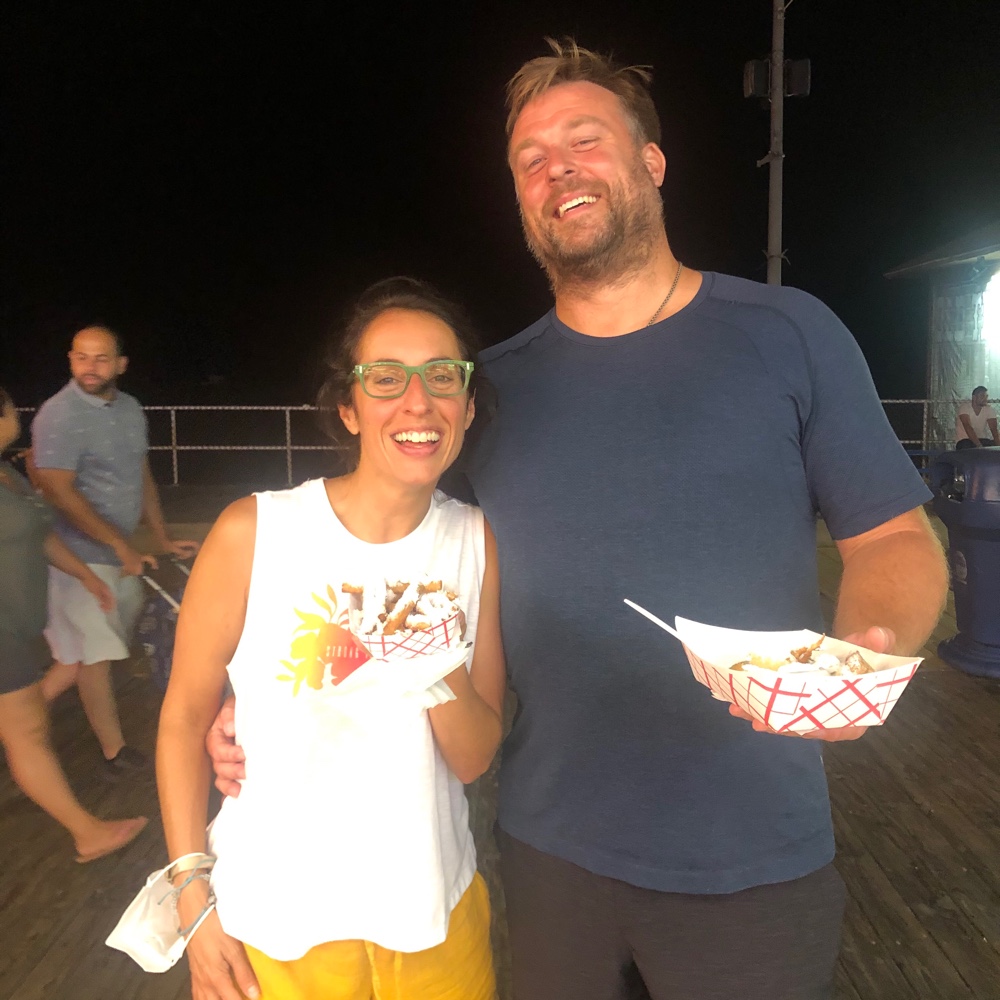 Family Facts
Region:

Northeast

Faith:

Catholic

Education:

College Degree
Hello! We're so excited to share our story with you and hope you'll want to get to know us even more.

We're a married couple whose relationship is based on partnership, trust, communication, and a whole lot of laughing!

We're not perfect, and we've had our share of tough times, but we try hard…every day. We have faith in God, believe that everyone has an opportunity to positively impact this world, and that family, education and life experiences shape who you become.

All of these things have shaped who we've become, and we can't wait to share this through adoption with a child one day.

Why Adoption?
Building our family hasn't been easy, but we never lost faith because adoption has always been a hope of ours. We know that one day, God will bless us with a child, and we're patiently waiting for that blessing to come. We're fortunate to see many of our friends build their families in so many different ways, and it gives us strength. It also has helps us to see how important (and beautiful) it is to share the child's adoption story with them. Please know that we are very willing to discuss open relationships and having the birth family be part of the child's adoption journey, if that is desired. Our only wish is that our future child understands where they came from and how much love they have surrounding them – across all of their families.

Get To Know Us
Philippe is a tennis coach who loves to help people see their potential, build confidence and excel in their passion. He has an amazing ability to connect with you and figure out how to motivate you to be your best self. Jaime works in the financial world and has a zest for life that carries through gathering with friends & family, decorating for holidays and creating delicious menus on our kitchen blackboard for an energizing week of meals! We have family in Europe, where Philippe is from, as well as here in the U.S., so we visit both sides of the family, on both continents, several times a year. We also love to travel and have an unexplainable desire to check out Disneyland Paris... We can be "chill" -- and enjoy hanging out on weekends relaxing, catching up with relatives around the world through the magic of Skype and planning our next adventure. We also love enjoying the outdoors and being active together - hiking, kayaking, biking & playing tennis (Philippe even lets Jaime win sometimes!), We're HUGE sports watchers (TV & live). We particularly love tennis (could you guess?) and football (Go Michigan Wolverines!)

Our Home & Community
Family is incredibly important to us. They instilled us with core values of kindness, gratitude, hard work and faith in God. They helped make us who we are. Our family is large and diverse (age, ethnicity and nationality), with nieces and nephews for fill us with joy. We make a pretty amazing Aunt and Uncle ;) And for us, family also includes friends. We're so fortunate to be surrounded by wonderful friends who support us and make us better every day. We live in a spacious house in a great neighborhood full of kids. We have 4 bedrooms, a finished basement (ready to be filled with toys & games), and a large kitchen that allows us to pretend we are "Top Chef"s" every day. Our back yard is large and fenced in, and every season brings beautiful trees and flowers. It's one of our favorite places to be! Our home is surrounded by hiking trails, biking paths and farms (so much fun to see all the baby farm animals in the spring!) and we live 10 mins from a fun town with a university, lots of great restaurants, shopping, arts & theater. We also live very close to 2 major airports and are able to travel easily.

What We're All About
We're a strong couple -- both as individuals and as a team. Philippe was born in the US, but his family is from Belgium, and so Philippe speaks French fluently. Jaime is still learning ;) We love animals and will always have at least 1 dog in our life (although both of us grew up with more!). We believe that loving an animal teaches compassion, affection and the ability for one to aspire to love unconditionally. We're competitive, hard working, and while we are quite different as individuals, one of the things we have in common is our desire to help people see their potential, build confidence, feel included and grow in their passions. We have 2 causes that we both care about strongly: mental health & addiction and cancer -- and we spend a lot of time supporting these causes in our communities. We have faith in God, believe that everyone has an opportunity to positively impact this world, and that family, education and life experiences shape who you become. We try our best to live our life guided by 4 "north stars". These steer us through life's ups and downs and help us live in the best way we know how. We promise to share these to guide a child one day. 1. Love, hope, and faith are stronger than fear 2. You can trust in God, always 3. Be kind, you never know what someone is going through 4. Do the right thing, even if it's hard