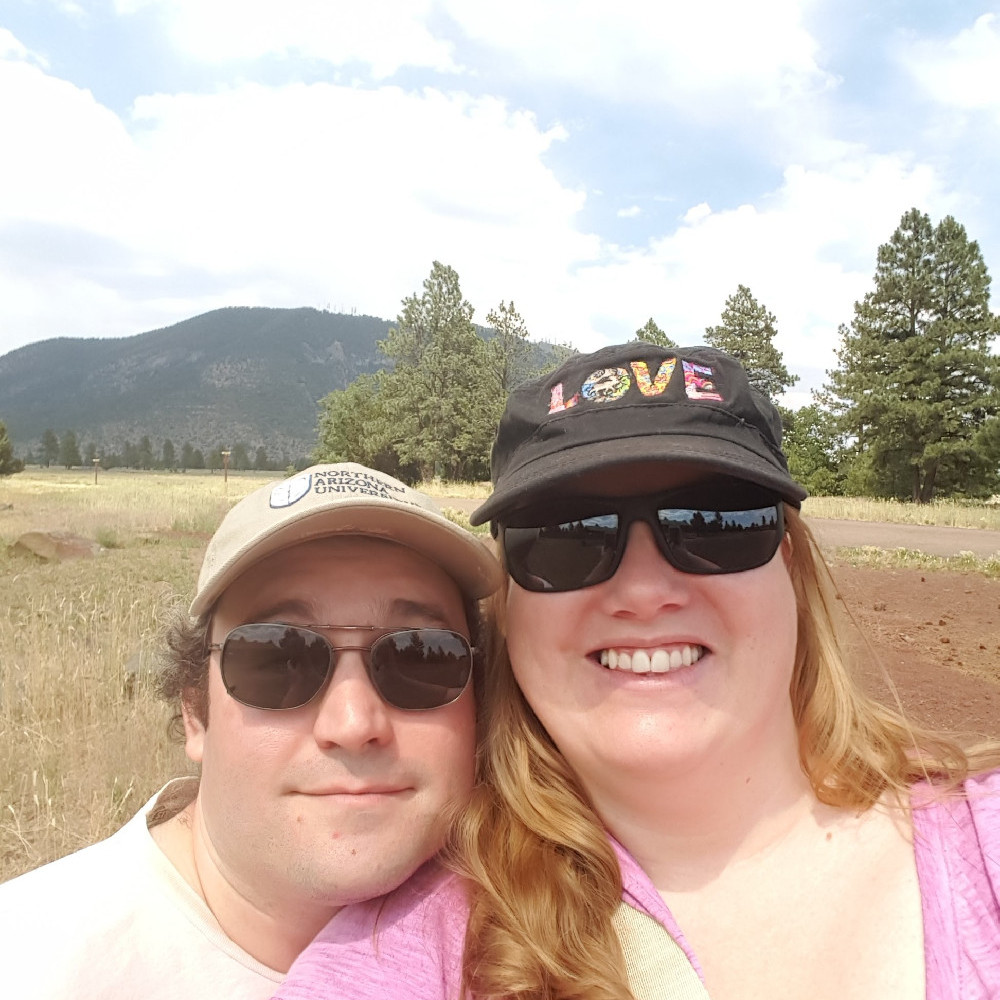 Family Facts
Region:

Southwest

Faith:

None

Education:

College Degree
We have been together for over 11 years. Falling in love over spicy food and movie quotes we planned a future together that included a growing family. While our struggles with infertility changed our plans it brought us closer together and more determined to start a family.

Why Adoption?
Adoption has always been a possibility for us in growing our family. Infertility has brought us to adoption and we are very excited and humbled by the prospect of our future family. Thank you for allowing us to be part of your journey. Please know the child placed in our care will know where they came from. They will be surrounded by love and acceptance throughout their life, which we welcome you to be a part of.

Get To Know Us
Aurora has a degree in Education. She has over 15 years of experience working with children including being a nanny, a special needs emergency placement foster parent, a teacher for infant to preschool ages, a 7th grade math teacher, and a 6th thru 8th grade special education math teacher. Aurora was raised in Montana spending summers at her grandparents' cattle ranch. Aurora loves the outdoors, particularly mountains and lakes. Thad has a Computer Science Degree and has been working with computers since he was four. In his spare time he takes apart and rebuilds computers and gaming systems. He has lived in Arizona his whole life. A typical evening for Thad would be to workout and make dinner while singing along to some of his favorite music. He chooses the music based on his mood or the type of food he's cooking. A typical evening for Aurora would be taking a water aerobics class at her local pool and giving their dog Artie a walk along with Thad. Aurora can also be found hiking, sewing, reading, doing crafts, or watching television with Thad. Artie is a rescue dog who joined the family at 9 weeks old and is now 7 years old. She loves children, going to the dog park, and getting fries snuck to her under the table at dinner. We often spend time with our families. Our nieces and nephews are a big part of our lives and hearts. Watching them grow, explore, and become kind kids has been a joy. We look forward to a future when they will have a cousin with whom to share their love and cuddles.

Our Home & Community
Our home has three bedrooms, a garden, and an outside play area. We also live next to a park with a playground, soccer and baseball field, volleyball court, picnic tables, and a walking path. The elementary school is down the block. We live in a college town that is full of diversity and culture. There are various festivals and events to attend year round. The local community center has many classes for parents and children of all ages to attend together. Both of us have family who live nearby. Some favorite family activities are BBQ's, Sunday breakfast, sleepovers with our niece & nephew, going to the movies, concerts, and camping. We are very family focused and excited to add to the family and share the love.