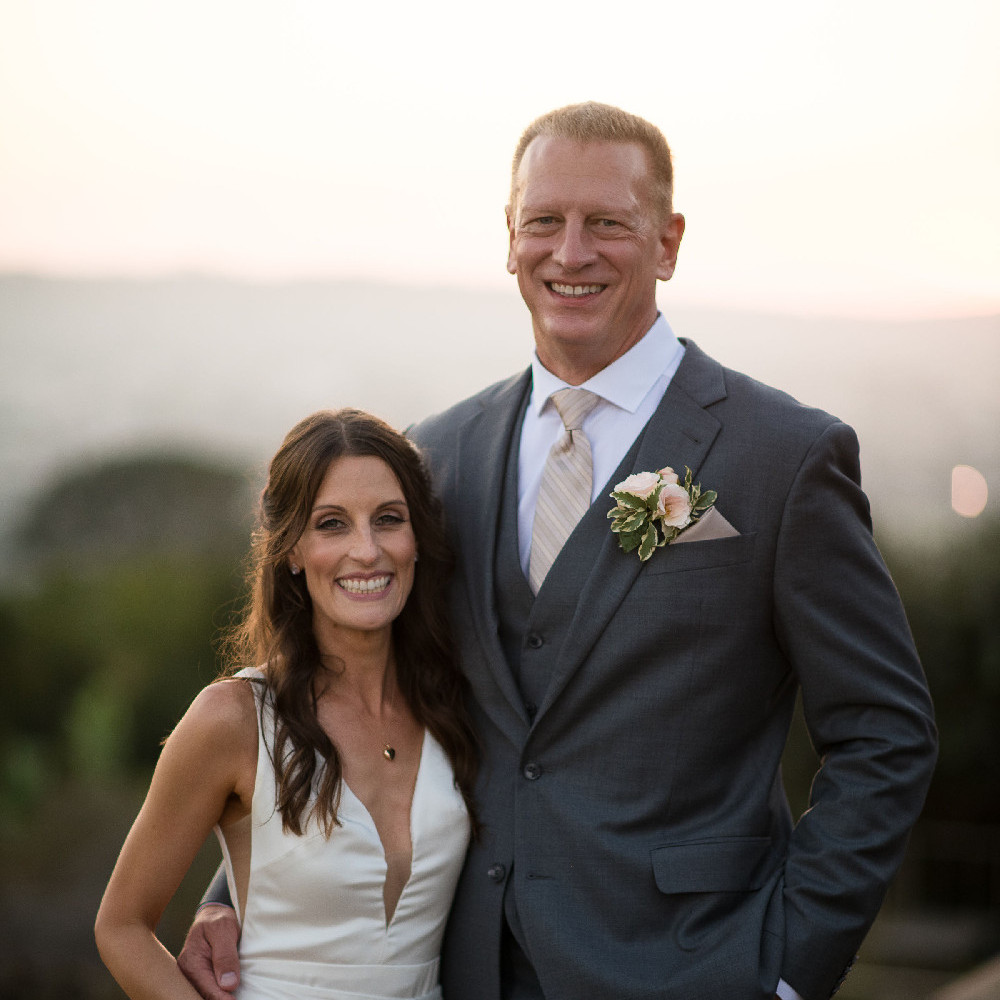 Family Facts
Region:

West

Faith:

Christian

Education:

College Degree
Our story is not one of infertility or unfulfilled hopes, but rather, it is a story of a life- long desire to give a child a safe & loving home who otherwise might not have one.

Why Adoption?
My husband, Dave, has 3 grown kids of his own from a prior marriage, but is also excited about parenting again! He loves his children very much and has been an amazing father to them, always making them a priority. I love children and have worked with them in various capacities over the years through my friends who have kids as well as through programs at church & the gym. I have always had a heart for foster children, as shown through my volunteer work and organizations I regularly give to. Now that we have begun the process to find a child who needs us, we're really excited about how God will continue to guide our steps.

Get To Know Us
My husband Dave is a Senior VP of Sales for a Software Company. He loves his job and sometimes gets to travel to around the world to visit customers to tell them about the exciting projects we are developing. I work at the software same company in an HR role. We have both been with the company for 15+ years. Also, he is over a foot taller than me! We have a sweet golden retriever pup named Chloe who keeps us busy- we love to play with her and socialize her with dogs of our friends. Chloe loves the beach and we take her whenever we can! Dave loves to BBQ so he grills our dinner most nights, but we also enjoy eating Italian food, Sushi, and Mexican food. Emily speaks and understands quite a bit of Spanish, but is a little out of practice! We attend Ocean Hills Covenant Church here in town, which like most of us, has been meeting virtually due to Covid-19. Emily helps with worship for K-4th graders and occasionally 2-3 year old age group. Dave loves watching all sports, and Emily tries her best to keep up!

Our Home & Community
We currently live in a 3 bedroom, 3 bath home in beautiful, sunny Santa Barbara, and we actually got married here in this house! We can get to everything we need (except the airport) in about 10-15 minutes: work, the beach, the store, (2) popular streets/shopping areas: State Street & Coast Village Road, and many local wineries for wine tasting. Dave also has a home 2 hours north of here in Paso Robles, which is currently being remodeled. We have a close circle of friends, and most of Emily's friends have kids of all ages. Our families live in New York state, with the exception of Dave's youngest sister, who lives just 2 hours south of us with her husband and their daughter. We each have friends who were adopted, but haven't personally met any families yet who have been through adoption. Dave's middle daughter works for an Orphan Advocacy organization called the Archibald Project and we know she would be an excellent resource on adoption.

What We're All About
Dave and I are both very generous, tender-hearted people. We take great care of each other and those we love. We always say we are a team, Team DEmC. We would love the opportunity to raise a child together and get the experience of having a family. We are praying for this to come to fruition and for everyone involved to be cared for in the process. Thank you for considering us!