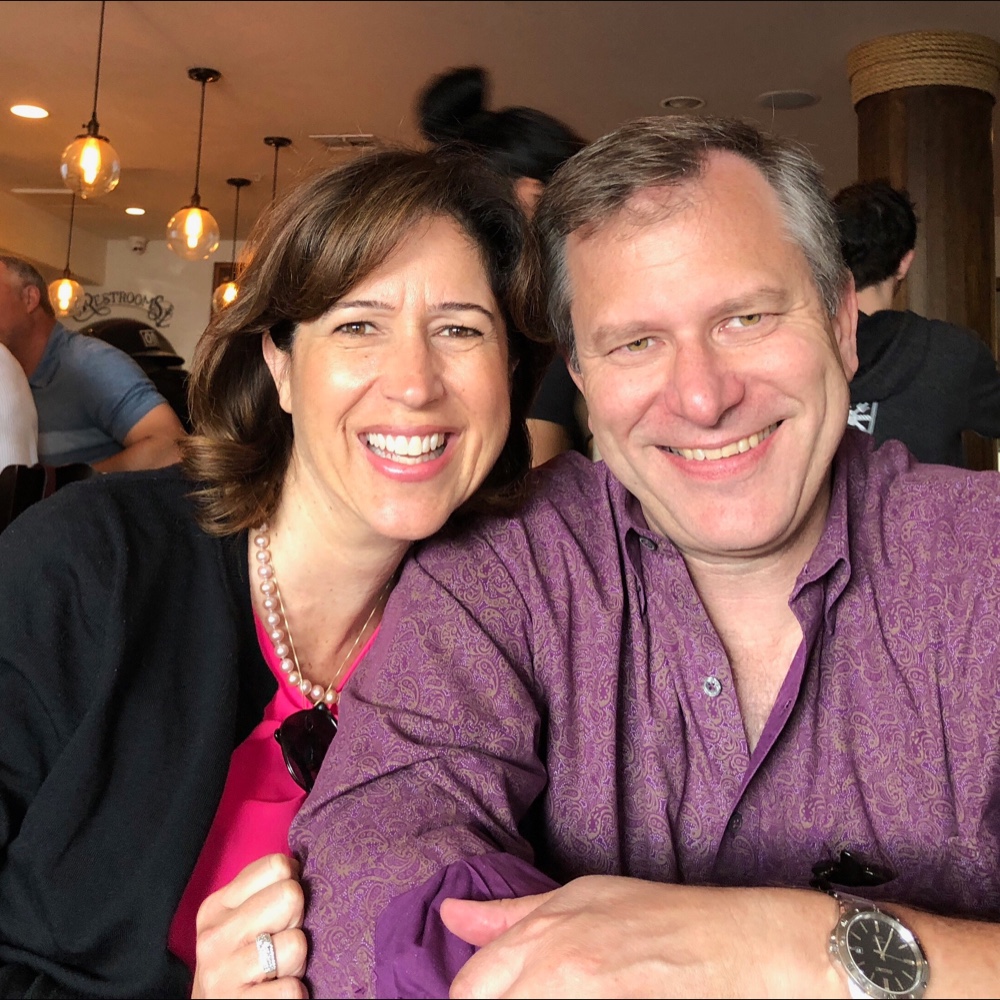 Family Facts
Children:

One Child

Region:

West

Faith:

Christian

Education:

College Degree
Miracles do happen! We met as teens in high school. I (Natalie) made a wish on my 15th Birthday to marry Carl and have a big family. We lost touch after school and destiny reconnected us years later. We both knew right away that we are meant for each other. Being a mother through marriage has been a blessing for me. Carl and I love being parents and can't wait to have more kids! Whether traveling to see family or teaching Sophia to dance, ice skate or ride a bike, we love every minute of it. We are grateful we found each other again and can't wait for the next miracle(s) to join our family!

Why Adoption?
The road to motherhood has been a long, bumpy and winding one with many challenges. I have always dreamed of being a mother. I love and adore being around kids and they tend to gravitate towards me too! Being a mom through marriage increased my desire to have more kids. Challenges to have my own child began 15 years ago with multiple surgeries and IVF procedures. We were crushed every time the outcome was not what we hoped for. After years of disappointments, we are opening our hearts to adoption and we are super excited about this next chapter! We believe everything happens for a reason.

Get To Know Us
We both grew up around the world, since our fathers worked at US Embassies. That's what led us to meet in high school, in Vienna, Austria. I (Natalie) work part time from home as a Marketing Manager. Carl is in Financial Management. When we are not working, we love family fun: exploring local sites, cultural events, sports games or just family dinner, movie and game night. Natalie loves cooking and baking up new recipes. We stay active with bike rides and dance classes. We take family walks with the dog, hiking and biking on local trails. We also enjoy visiting family around the globe.

Our Home & Community
We live in a beautiful neighborhood in Orange County, California. We can walk to schools, the Grand Park for summer concerts and the Town Center with shops and restaurants. Our community is nestled on a hill surrounded by scenic trails and parks with lakes and mountain views where we explore nature and have picnics with neighbors. We take pride in creating a safe and pleasing space to live in. Our home has high ceilings and lots of light. We have two patios: one off the kitchen for grilling and relaxing and the other with a loveseat and rocking chair where we enjoy summer evenings.

What We're All About
Our lives are a healthy work-fun balance. We take full advantage of activities around us. The beach is just down the road and the mountains are a couple hours away. Carl and I speak several languages and love to travel. We encourage speaking French, German and Spanish. It'll be fun to hear the excitement of more little ones on our excursions! We seek to teach our children good values and most of all to: Be patient. Choose happiness. Give thanks for our blessings. Work hard. Find joy in the little things. Keep on despite challenges. Show kindness to others. We can't wait to grow our family!