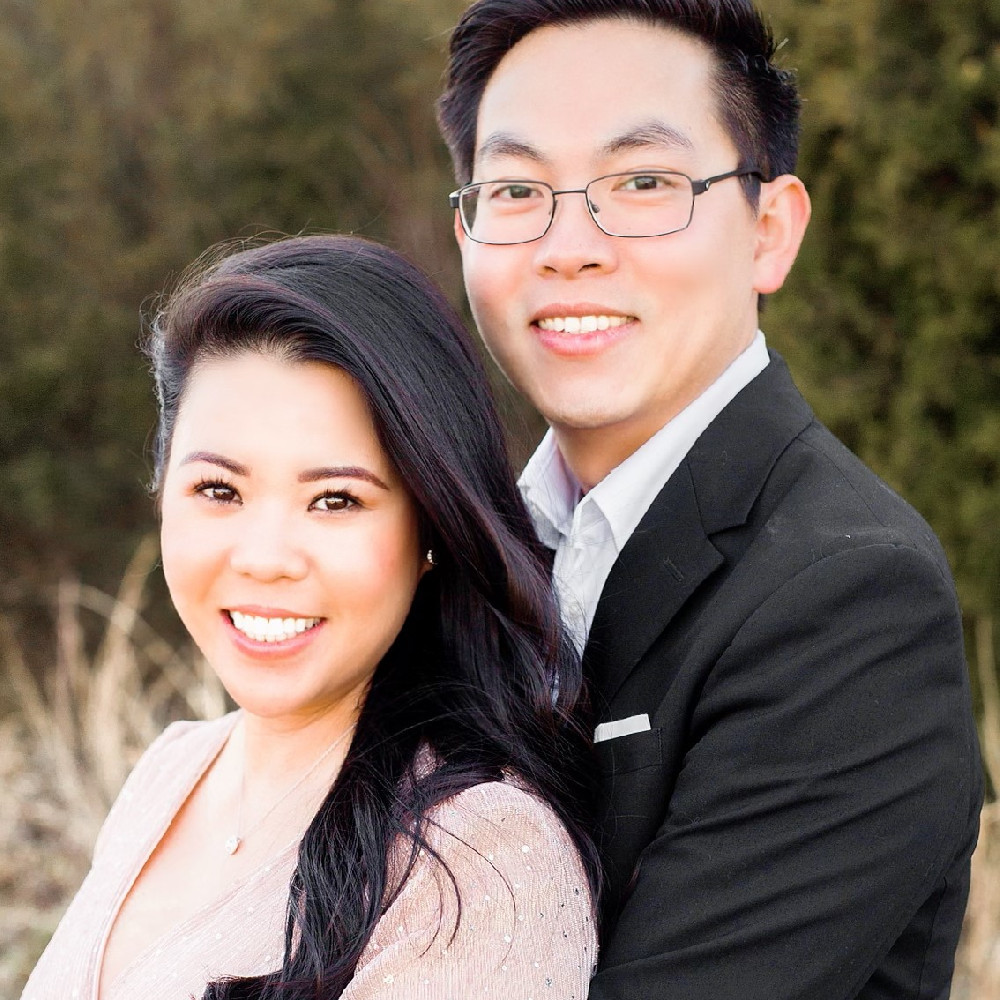 Family Facts
Children:

Two Children

Region:

Southwest

Faith:

Catholic

Education:

Graduate Degree
"For I know the plans I have for you," declares the Lord, "plans to prosper you and not to harm you, plans to give you hope and a future." -Jeremiah 29:11

We are Thai and Jennifer. We are high school sweethearts who met at the church's youth group and dated for nine years before getting married. We had a lot of fun dating in our teenage years, and the fun continues into our adult life. We are spontaneous and enjoy every step in life, especially becoming parents.
We have two boys, Mason, seven years old, and Ethan, five years old. They are fun-loving boys who are full of life. Bringing them into life, however, was the hardest struggle of our lives. I am no longer able to carry another pregnancy to term safely. We understand the trials and hardships of bringing a child into the world and how precious each child is. We thank you for taking this opportunity to get to know us. We pray for you to have peace and comfort in knowing that you and your baby are loved. We genuinely feel that God brings certain people into our lives for a reason. We are so excited to see how God unfolds and unites us on this journey.

Why Adoption?
In 2013, we almost lost our first child due to complications during pregnancy and delivery. In 2015, Jennifer almost lost her life, giving birth to our second child. Jennifer cannot safely carry another pregnancy. We know, in our hearts, that our family is not yet complete. In 2019, God called us to adoption.

Get To Know Us
My name is Thai, and I am an ER doctor. I am the second oldest of 5 siblings. My family and I came to the US from Vietnam when I was 8. My mom cleaned houses, and my dad worked at a factory that produces air conditioning units. Their pay was meager, but they raised the 5 of us in a small home that is only 1500 square feet. Despite the hardship, my parents still managed to send me to college and then medical school. My parents are a perfect example of how love, hard work, and dedication to the family can provide a child with the ideal environment to succeed. I have for my children and family the same love and commitment that my parents instilled in me. My name is Jennifer, and I am a stay-at-home mom. I was born and raised in Oklahoma City, along with two younger sisters. My parents and grandparents are from Vietnam. They escaped by boat during the Vietnam War. They came to America with nothing but the shirts on their back in hopes of a better opportunity for future generations. Both of my parents come from large families. My dad has 11 siblings, and my mom has 8. Coming from a large family has taught me to not only handle all of the fun and crazy family gatherings but also remind me of the endless support and love we have for one another. I am who I am today because of the strong foundation that my family has provided for me. I graduated from college with a Cell Molecular degree. I worked as a clinical researcher for autoimmune diseases. Now my most important job is to teach, play, and love on our kids. My goal is that our children know and feel that they are loved and supported at all times.

Our Home & Community
Live, Love, and Laugh! That is what makes a house a home, and there is plenty of that in our home. Our home is spacious and located in a relatively new neighborhood. The house is in a cul-de-sac, which makes it extremely safe for outside play. Having our house at this location is a great blessing as children of all ages routinely fill the block. We are blessed with a community of great neighbors and friends who have kids of their own. They are always outside to play with the kids and make sure they are safe at all times.

What We're All About
A glimpse into our family; - We try to travel at least once a year - We open gifts on Christmas Eve - Our immediate and extended families gather to celebrate all birthdays and Holidays - The 1st birthday is the biggest celebration - Jennifer's dad loves singing Karaoke to all the grandchildren - We love to do Game/Movie Night once a week - Gather every night for family dinner - Saturday mornings in bed - Deliver flowers to nursing homes every Valentine's Day - Attending the State Fair every year for a Turkey Leg and prizes We believe a child needs a sense of belonging, love, and support to develop and grow as a person. Our hope and dream are that we can provide all of that for our children so they can grow up to be compassionate and kind. They will have the courage to go out into the world and live out their life. They will know that we are there to support them in all the good things they will do.