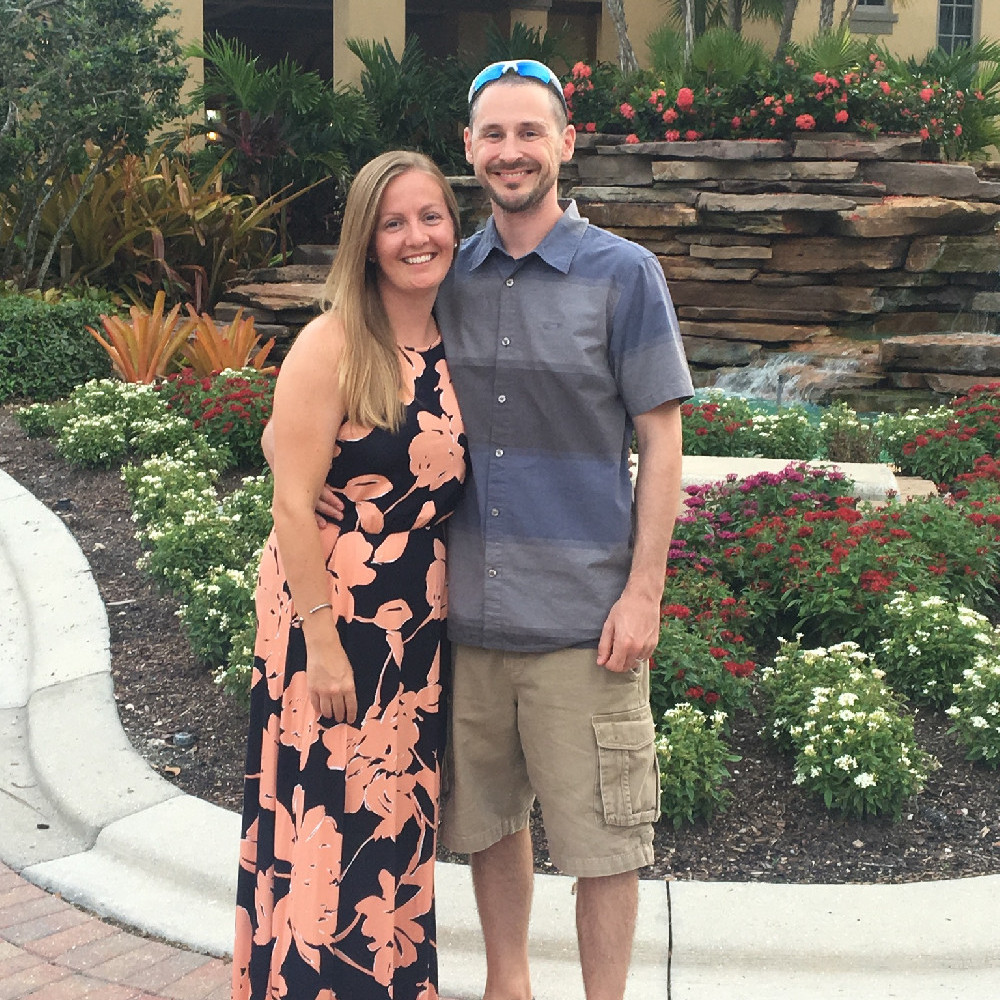 Family Facts
Region:

Southeast

Faith:

None

Education:

College Degree
Hello. Thank you for taking the time to read our profile! When reading this, we hope you leave knowing how much love we have for each other, our future child and our family.
We are a loving, laidback, devoted couple that has celebrated 14 years of marriage and boy are we excited to grow our family! It hasn't been an easy road so far, but it has made us realize some of the greatest blessings do not come easily and we are ready for the adventures that lie ahead.
We love spending time outdoors, playing games and spending time with family, friends and our dog Max. We enjoy living near the beach and one of our favorite past times is beach walks with Max. Drew works in recruitment for a local hospital and Toria is a teacher for the local school district. We are fortunate that our schedules allow us a lot of time to spend quality time as a family in the evenings, weekends and holidays. Our family is extremely important to us and we are fortunate enough to have a very supportive family ready to embrace and love a child.

Why Adoption?
Our desire to grow our family is strong but unfortunately the journey has not been an easy one. After battling infertility for a few years we ultimately decided to stop all treatment. Our greatest wish is not to get pregnant, but to grow our family and we both felt a strong pull towards adoption. We have family members and people in our community that have adopted, and they have been a strong encouragement. Our family and friends are extremely supportive and are excited to add a new addition to the family.

Get To Know Us
We both have laid back, loving personalities and we enjoy spending time outdoors. Whether it be when the sun is shining, paddle boarding and jumping waves at the beach or in the winter wrapped up warm, hiking our local trails or playing in the snow. As we spend more time together we value that time together laughing, talking and relaxing, rather than sitting spending a lot of time watching tv. However, we do enjoying watching a TV series together, and snuggling in on rainy days watching movies. We love delicious food and Toria has a huge sweet tooth!

Our Home & Community
We are so fortunate to live a few miles away from the beach. We really enjoy spending a lot of time there with our dog, family and friends. Toria grew up in a coastal town and some of her fondest memories are those spent at the beach. We can't wait to watch our child build sandcastles and jump waves! We live in a child friendly neighborhood in a wonderful school district. We are close to many parks, a water park, outdoor walking trails and child friendly indoor activities. We live close to my twin sister and her family and we have a fantastic community of friends around us.

What We're All About
We are all about... *Family - absolutely our number one. We both come from close families and we love spending time together! *Max - Our Labradoodle is the goofiest most loving pup and he has the ability to always make us smile. He will make a great play partner! *Travel - Being able to experience and see different places is priceless. *Loving hard