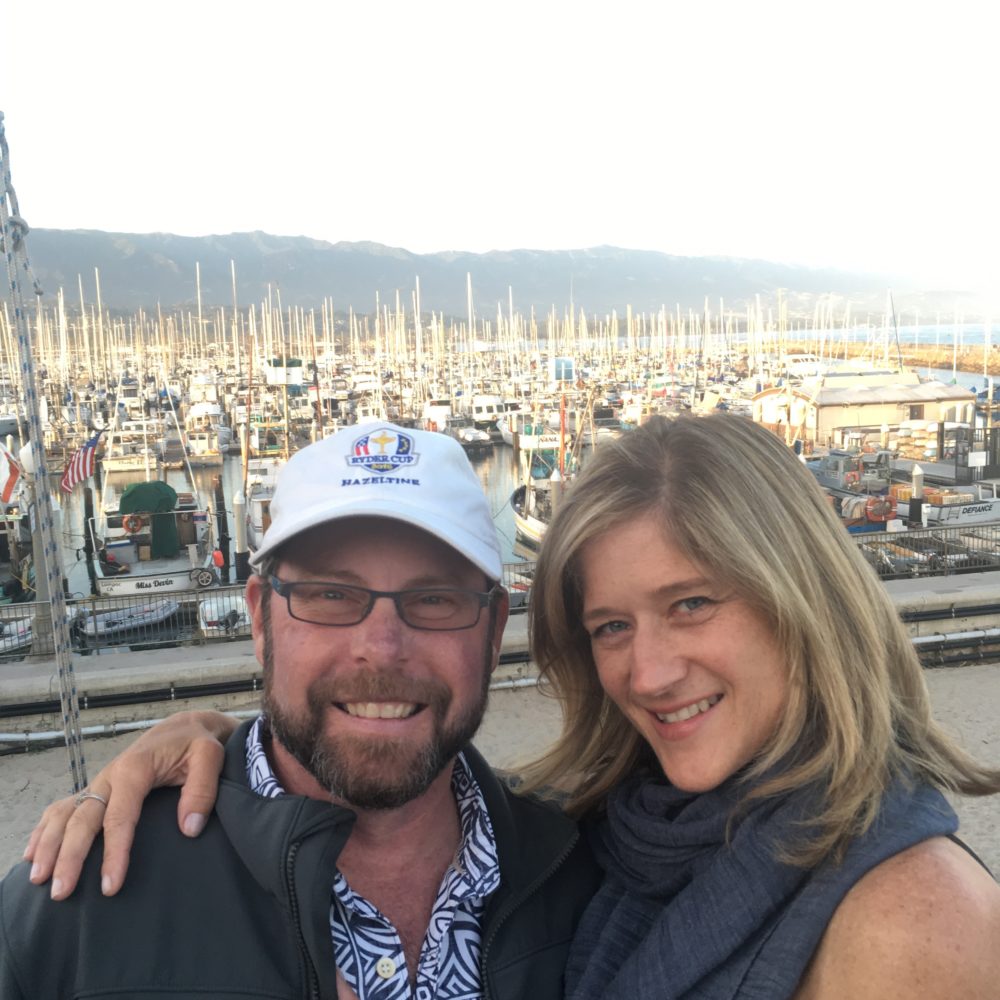 Family Facts
Children:

Two Children

Region:

West

Faith:

Catholic

Education:

Graduate Degree
Those who know me (Rachil) know...

My love for children is strong and my instinctual nature is to nurture those around me.
I believe, to appreciate and value all walks of life is the key to living a compassionate life.
I will go out of my way to help a friend, family member or even a stranger.
I honor and respect each person and their personal journey.
I want to teach our child to listen to their inner knowing and to communicate fearlessly. My mother instilled a sense of independence and a strong work ethic and father exposed me to travel and higher education.

Those who know me (Scott) know...

I am honest through and through.
I am willing to work hard.
I strive for excellence but don't gloat.
My mother taught me the value of education and good manners.
My father taught me to be caring towards other people and to be generous in philanthropy.

Why Adoption?
Let us share the journey that brought us to you: Previously, we were both in long term marriages with partners that were ultimately, not a good match. After, being on our own for sometime, we were introduced to each other by mutual friends. We knew almost immediately that we were meant to be together and as we got to know each other it became even more evident. We have big hearts, our life together is wonderful and we would like to share that wonder with a young child. To love, laugh, support- to be there for every moment. With your blessing we wish to do this together through adoption ... this is our hope. We can not pretend to know what has brought you to this moment but we can wholeheartedly say that we honor your journey; all that you have gone through and will go through. For us adoption is an agreement to parent a child with love and care. This includes respecting you and your wishes and working together to love and nourish your child to grow into a healthy loving adult.

Get To Know Us
We are very social and enjoy being a part of our local clubs where we spend much of our free time as a family- sailing, swimming, playing tennis and golf. Traveling near and far is also a big part of our lives. From the eastern Sierras, to Cuba: by car, train, boat or plane we like to get out of our every day life and experience the world. Recently, we took the boys on their first transatlantic flight to visit their cousins living in Madrid. This summer we camped in the Sierras and swam with the dolphins and flew above the Big Island of Hawaii in a helicopter- Awesome! As a consulting lawyer Scott sets his own schedule with flexibility to attend the boys school, and extra curricular events and take them to appointments. Rachil is a natural healthcare practitioner and works form home which allows her to schedule appointments around the children's schedule. We both love what we do and find we are a perfect balance for each other. Scott is humorous, active, incredibly intelligent, and most of all a fair, kind and loving man. In joining our lives I became step-mom to two fabulous boys: Justin (15) and Nathan (13), whom we co-parent with their mother. It has been fulfilling to watch Justin and Nate grow up over the last several years and help guide them along the way. The two of them are looking forward to being big brothers to the next generation...

Our Home & Community
Scott was born in our town and I have been here since my late teens. So, our roots in this community are deep and wide. We have many circles of friends of all ages that we consider close and dear. This is whom we have over to enjoy the fruits of our home, which is the hub of our lives. You will find us gathered around the kitchen island doing homework, making meals, celebrating birthdays and anniversaries. Our big back yard is perfect for BBQs and games. Ping Pong is a tradition in our family played by all. Playful competition is the name of the game with laughter permeating the play! We live in a neighborhood with horse trails and beach access. Walking our dog Gracie (3) through the tree lined streets of our neighborhood we rarely see a moving vehicle. Walking on the beach, collecting seashells and sea glass is a favorite pastime- we look forward to the day these walks include a wide eyed little one.

What We're All About
Scott is active and sails weekly, keeping himself strong and in shape. I love moving my body, its what keeps me lean and feeling young and agile. Tennis and yoga are my medicine for a healthy life and we plan on living a long healthy life. On the flip side we also appreciate quiet time. Before bed you will find me behind the cover of a good book. Often times Nate and I will read out loud together. Sometimes we read out load as a family. This time gives us the opportunity to connect and we frequently find ourselves laughing out loud together.