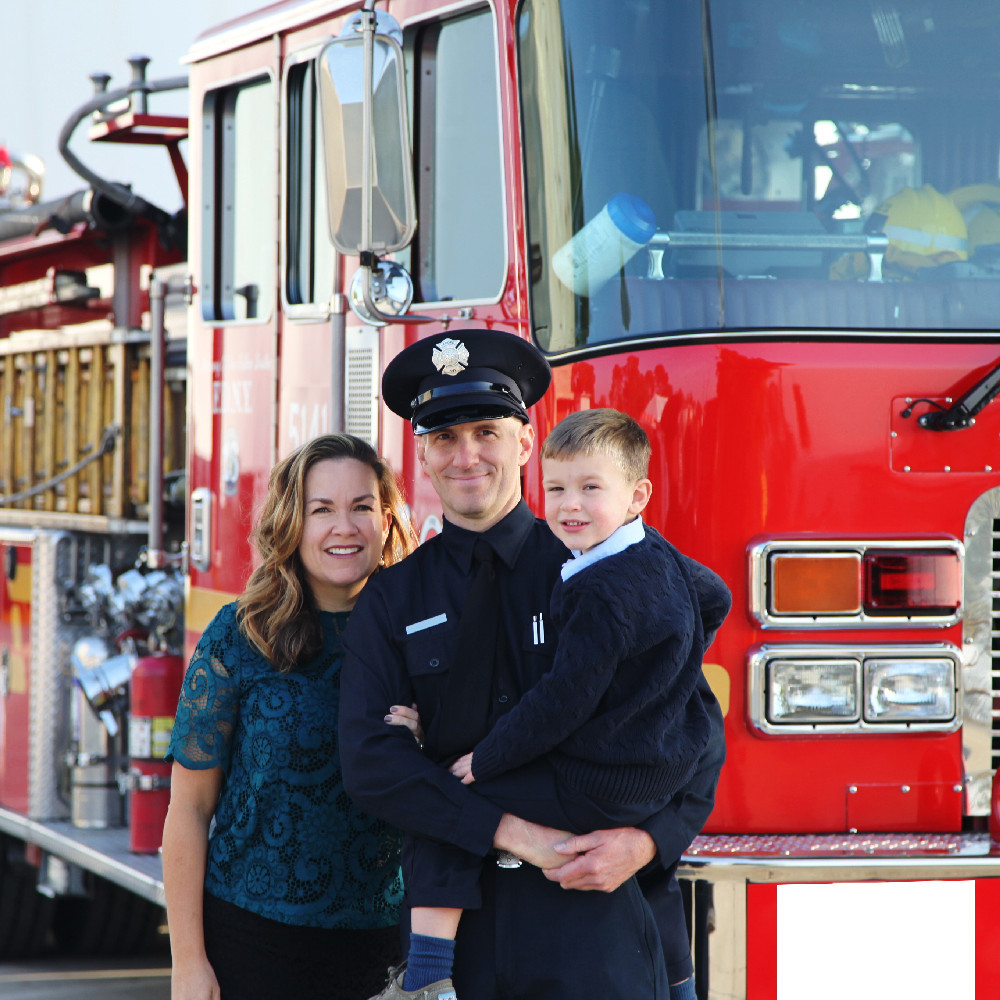 Family Facts
Children:

One Child

Region:

West

Faith:

Christian

Education:

Graduate Degree
Hello and welcome to our family's profile! Of all the things we can tell you about us, we most want you to know that we are a loving and affectionate family who has fun together and finds great joy in being together. Our home is a place of laughter, hugs, learning, and unconditional love. Our family's well-being is our priority above all else; our greatest joy is our family. This is the love and care we can promise you for your child.

Why Adoption?
We've witnessed the miraculous gift of love that is adoption, and we're hopeful that we'll be able to grow our family through adoption. We have several loved ones who are adopted, have placed a child through adoption, or who have adopted children. God blessed us with a son in 2014, but thereafter we had difficulty maintaining multiple pregnancies. As a family, we have much more love to offer another child. An open adoption is preferred, but we would honor your wishes whatever they may be.

Get To Know Us
We met at a professional soccer game in late 2005 and were married in 2007. Our marriage is the foundation for our family and is grounded in love, gratitude, and support for each other. Erik's orientation toward service, as well as his resilience and strength are evident in his career choice as a Firefighter. He is kind, generous, patient, and sensitive to others' needs. Erik enjoys spending quality time with family, as well as, hiking, camping, and exploring the great outdoors. In the home, Erik is a true Renaissance man as he can repair nearly anything. Cheryl has an adventurous spirit but is tenacious in achieving goals. As a mother, Cheryl is dedicated to creating fun, educational experiences for our family. She has enjoyed a long career as a Crime Analyst. Cheryl's interests include travel and learning about other cultures, trying new recipes, baking, swimming, and going to the beach. We both speak Spanish and have used this skill in our careers and when traveling. Our son wants nothing more than to share his life with a sibling. He is an active, curious, and kind six-year-old. He loves to play outside, ride his bike, swim, go to the beach, bake treats with his mom, and help his dad in the yard. He attends formal lessons in hip hop, tennis, soccer, basketball, and swimming. We have a sweet, cuddly Boston Terrier, who is an ideal family dog. On a daily basis, we cook and eat meals as a family, exercise and play sports or board games together, and read together. We're active in our community and we like to attend outdoor events such as movies in the park, music festivals, surfing contests, and farmers' markets. Some of our favorite adventures include going to Legoland, the beach, the county fair, and the zoo (we love animals). We enjoy nature and frequently go hiking or biking. Some of our all-time favorite evening activities include having a bonfire at the beach for s'mores or going to the drive-in movie theater.

Our Home & Community
Our community is one of the most beautiful in southern California and has a small-town vibe. We live within walking distance of our elementary school, public library, and town center. We frequently gather with our friends and neighbors for picnics, movie nights, pool time, and barbecues. Our home is a comfortable and spacious ranch style home with a large, fenced backyard that features a pool, grassy play area, and patio where we grill and enjoy evening fires in the fire pit. Living in Southern California, we enjoy close proximity to Cheryl's family and we're able to easily visit Erik's family in Arizona and Utah.

What We're All About
We're big on family and have some major family goals. As parents, we seek to raise our children with Christian values. Ultimately, we want our children to be kind, honest, confident, happy, and resilient. We are a patriotic family and feel blessed to live in this country and want our children to know how blessed we are. We both enjoyed idyllic childhoods with loving families and want to provide the same for our children. We are committed to providing emotional and educational support for our children throughout their lives. We want to support them in obtaining college and advanced degrees if that is their desire. Cheryl holds an MBA and a Master of International Studies degree and Erik holds a Bachelor's degree in Business Administration. We feel it's important that our children have educational opportunities that will help open doors for them when they become adults. Thank you for reviewing our profile. We appreciate you learning about our family and hope to have the opportunity to get to know you if that's your desire. May God bless you.