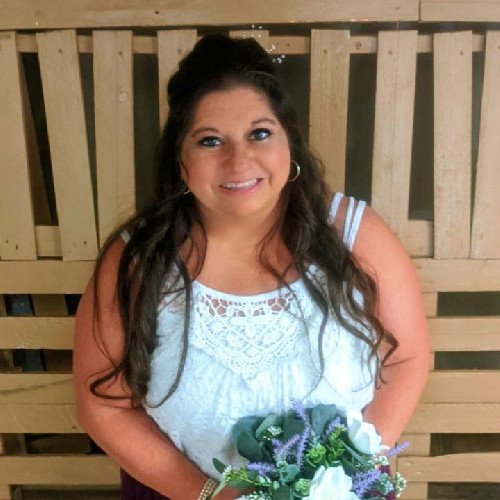 Family Facts
Region:

Midwest

Faith:

Christian

Education:

Graduate Degree
Dear Expectant Mama,
I feel called to adopt a newborn from a Latino, Polynesian or Native American descent. I explain more about that at the end. However, I want you to know that I believe your decision is both brave and generous. Whether I am your match or not, I am grateful you are making a choice that will make someone's dream come true.
If you are considering me, you might have the questions:
"Will they love my child the same as if their own?" &
"How will they represent me to the child later on?" No matter how a child comes, they are a gift from the Lord. Every child needs to know they are loved from every direction. To paint the child's biological family in a negative light is not healthy for the child, and it's not fair to you. You can be sure your child will always know the love of both their adopted parent and biological parent, no matter how far away we may be.

To tell you a little about me, I am very passionate about helping people become the best version of themselves. People often come to me for advise, and I have found myself being like another mom to many around me. My friends often describe me as nurturing, caring, driven, organized, a natural leader, adventurous, and compassionate. I am a Christian, attend church regularly, and am devoted to my faith. I believe that includes living a life of integrity and showing kindness to others. I also believe being a Christian doesn't mean you must cut yourself off from the world or keep your child from participating in childhood memories and holiday traditions. I have worked both as a youth leader and young adults pastor, but I have since shifted gears and have stepped into a role as a missions director in my church. This is where my heart is and provides more time to focus on a little one. I hope to teach my child to make decisions that he or she will feel proud of and to always do their best to become the person they want to be.

Why Adoption?
What I envision adoption looking like... I know adoption can look very different. Somewhere out there is a mother who is making the most difficult decision of her life. She knows that adoption is the right choice for her, but she has so many concerns. Will she regret it? What will her child think? Will she be cut off from her child? How will she know that she picked the right family? etc. I can't begin to think that I know how to give her all those answers. However, I can tell you from my side of things that I recognize all of these fears. They say it takes a village to raise a child and that's certainly true. To begin, I may be a single person, but I understand that every person in my life, affects my child's life. This is important because maybe a mother has concern of the child not having a male father figure. I have a father, a brother, uncles, "like a second parent" father figures, close male church friends etc. that will all be able to provide that role in a child's life. Also, it means that if the birth mother would like to have a connection to her child, I won't deny them that. I think that this is healthy for both the birth mom and the child. It's important that the child knows where they came from and that their birth parent loves and cares about them throughout their life. This helps the adoption process to have peace of mind on both ends. I would want to discuss that together and set up expectations for that contact and frequency for throughout their years. Thirdly, getting to know the family you choose, gives you comfort knowing that your child is safe and has a good environment. I want you to have that assurance. For that reason, I am open to questions, correspondence, providing honest feedback from my references, and allowing Facebook searches of my profile. I have nothing to hide and have received nothing but support from all those who know me. Why Adoption.... I have always seen myself adopting, even when I was a little girl. Now, I am a 38 year old, single woman diagnosed with Poly-Cystic Ovarian Syndrome and find adoption is becoming both a dream and a necessity. I always thought I would fall in love, get married, and hear the pitter-patter of little feet by this time in my life. However, the right guy has still not come along and dating has proven to be more difficult as time goes on. I know my life will never feel complete without a child in it, and I know this is the time to start the journey of adoption.

Get To Know Us
I grew up in southern Missouri in a small town. I was raised in a loving but blue collar, two-parent family living paycheck-to-paycheck. I was a shy child who wanted to please the people around me, but I came out of my shell as I got older. I grew up with one younger brother and enjoyed large family gatherings and holiday traditions. I found a love for education and excelled in school. I worked hard and graduated as a Valedictorian of my class. I went on to become a teacher and hold a Master's degree as an Elementary Math Specialist. I am a teacher at one of the top preforming schools in my city. I currently work with students who are below grade-level by teaching alternative methods to catch them up. I love my job because I can be creative using stories, songs, tricks, and pictures to help my students learn. Watching the light go off for a math concept or teaching a child to read for the first time is the most fulfilling way to spend my career. I love traveling and sightseeing. I often hike to waterfalls, visit natural parks, kayak, swim, explore caves, and learn about other cultures. With this, I enjoy nature and wildlife photography. I also love theme parks, art, charcoal drawing, spending time with friends & family, having movie night and playing board games. I appreciate the individual heart-to-heart talks with friends, the busy hustle & bustle of Christmas gatherings, and the dynamics of hosting big group events. My extended family often gathers for get-togethers. We have a big family dinner for every Christmas, Easter, Thanksgiving, Fall Fishfry, and sometimes Fourth of July. Some of my annual family traditions are getting together to do elaborate Christmas cookie decorating, giving out Christmas cards, tree decorating/caroling, having a family Easter Egg Hunt, Watching the Macy's Thanksgiving Day parade, Firework Displays, a summer vacation trip, and birthday celebrations.

Our Home & Community
I live in West Plains, Missouri with a population of between 12,000 and 15,000. It was nominated in the top ten small towns in America in 2013 which shows it is a great place to live. It has a small town feel but has options for everything you need. My city has many shopping centers, restaurants, a hospital, a community college, 9 schools, a YMCA-type community center which holds major concerts, basketball games, and events. ​We are also 1.5 hours away from Springfield/Branson, MO and 3 hours away from St. Louis, MO. This provides many options for weekend get-aways, science museums, zoos, the City Museum, theme parks, and other fun places aimed toward children. My neighborhood is in a small, safe subdivision on the edge of town. A few yards from my house, there is a neighborhood park to play at and a walking path next to a beautiful creek. My neighbors are a mix of pastors, law enforcement, retirees, and young families. I live in a 4 bedroom, 2 bath home with an additional family den, swimming pool, deck, and backyard. It has more than enough room for a child. A basic nursery is already set up for a little one and will be personalized/genderized once a match is made.

What We're All About
Besides my passion for God and helping others, I have a passion for the areas that lie between Mexico and South America. I enjoy the tropical plants, waters, music, and Hispanic and Polynesian cultures. I speak Spanish at an intermediate level and would like to become fluent one day. I had once began learning Samoan but have since lost most of that. I like to collect small, musical instruments from around the world. I have absolutely no prejudice towards other ethnicities, I just feel God has called me to adopt a baby from these origins. It's hard to put into words how I feel this is my destiny. I have a deeply embedded passion toward these cultures that started when I was a little girl and I felt God was calling me to adopt. When I was about 8, I opened a Sesame Street book and saw a page in another language (Spanish) and I fell in love with the culture and I began thinking about adopting once I became an adult. In 2008, at about 26, God spoke to me about adopting a baby being a calling in my life. He gave me a vision of a beautiful, brown-skinned baby in my arms and told me that he was removing all red tape and hindrances for adoption for me. Just a few minutes later, a pastor whom I had never met prayed over me and said he heard God say that he was removing all red tape and hindrances for me to adopt. In that moment I just knew in my heart that God was calling me to adopt a baby from the regions I was so passionate about. My spirit leaps inside me and I feel a tugging in my heart when I see the beauty of the people, environment, music or celebrations from these regions. I have known most of my life that God has called a special child into my life with these cultures, that I am called to give a future, a home, and a never-ending love. I have learned languages, went to classes, ordered cultured kids books, been on mission trips, and made many face-to-face friends within these areas. I know the importance of keeping heritage alive and am excited to incorporate that as they grow up. I am excited for a beautiful mother who will also come into my life and be a part of this story of how God made it all come together. I'm sure I don't know how to say all the right things to explain this, but my heart means well and I know that there is a child out there that for me that I am ready to fall in love with.