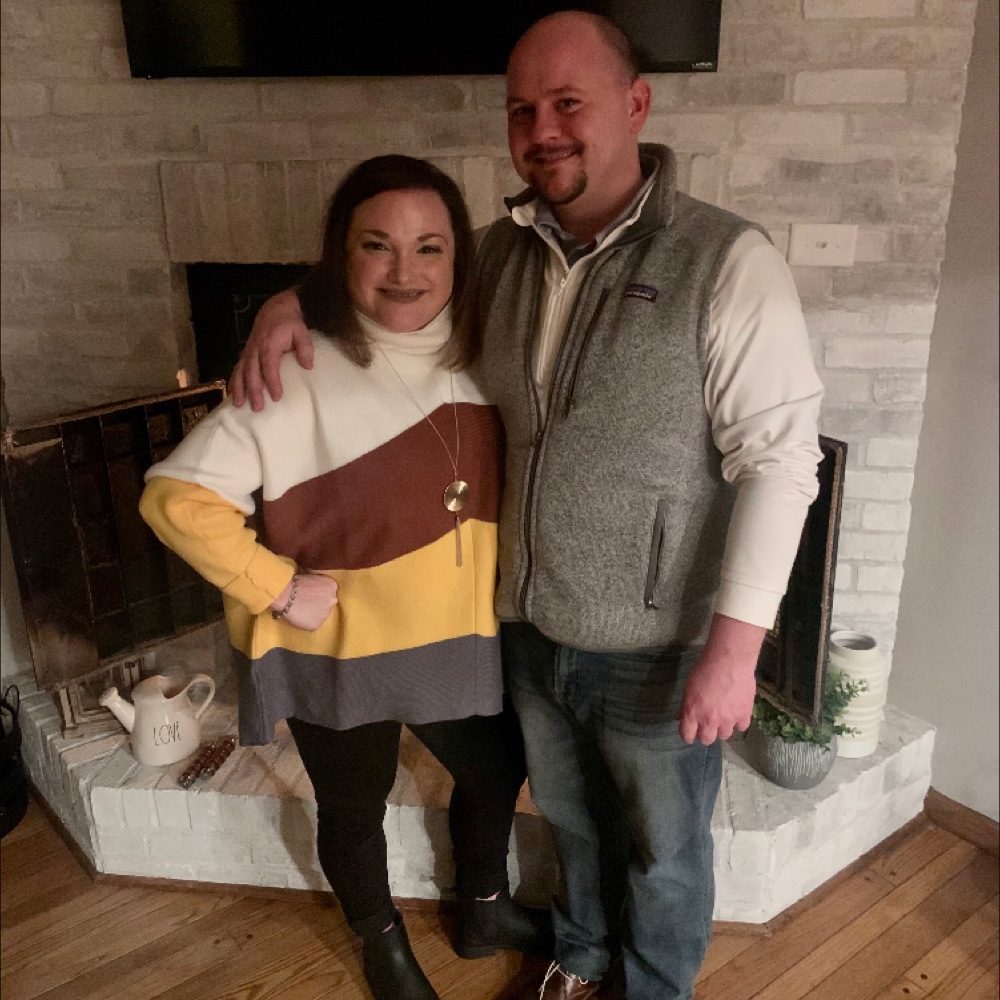 Family Facts
Region:

Midwest

Faith:

Christian

Education:

College Degree
We are Steven and Courtney and we live in Columbus, OH with our 2 dogs Bernie and Cooper. We both working in the banking industry where we met in 2009 and became inseparable ever since. We are very family oriented and love spending time with our extended family. Thanksgiving is our favorite holiday and we host 25-30 family members. The kids run around playing games, the girls talk about life, and the boys watch football. During our free time, we like to ride our bikes, go for drives, take the dogs for walks and cook dinner together as a family every night.

Why Adoption?
We have always wanted to grow our family, but were not able to do so on our own. Through the tears, the talks, the prayers, and the decisions, we chose adoption. We told our family and although we were a little nervous, they all were super excited and very supportive. Our commitment to becoming parents has never changed and after learning more about adoption, we know in our hearts we are making the right choice. We promise to provide support and love to you and your child and know this is the path we are supposed to be on. We cant wait to meet you!

Get To Know Us
We both work full time jobs during the week. Steve goes into an office and Courtney works from home. Steven is an excellent cook and creates new and delicious meals for us. He enjoys golfing, watching sports, and gardening. He is the President of a career development group and enjoys mentoring and helping people grow. Courtney enjoys reading, shopping, and spending time with friends. She spends a lot of time volunteering. She works with nonprofits advocating for women and is on the Board for an organization that helps victims of crime. We enjoy putting together puzzles and playing yahtzee.

Our Home & Community
We live in Bexley, OH. It is a small suburb of Columbus, OH. It is a great place to raise a family. Bexley has an excellent school system, beautiful neighborhoods to walk with stunning tree lines, and the community comes together to support one another. We live in a diverse area surrounded by people of all differences. We have block parties, 4th of July parades, but our favorite event is Halloween. We have TONS of neighborhood kids trick or treat. We have 2 dogs, Cooper and Bernie. They love walks, cuddles, treats, and playing. They are always together and love to find sun beams in the house.

What We're All About
We like to travel to Canada every year at our family's lake house. It is a relaxing place and we get to see our entire family. One year we had 30 family members at one time! The kids play on the beach, we have cookouts at the cottage, and we walk to the pier to get ice cream and watch the sunsets (see our picture). We enjoy planting in our vegetable garden in our backyard and creating meals. We are passionate about our community. We volunteer, attend charity events, and support local organizations. We were recognized last year for helping small business owners keep their doors open.