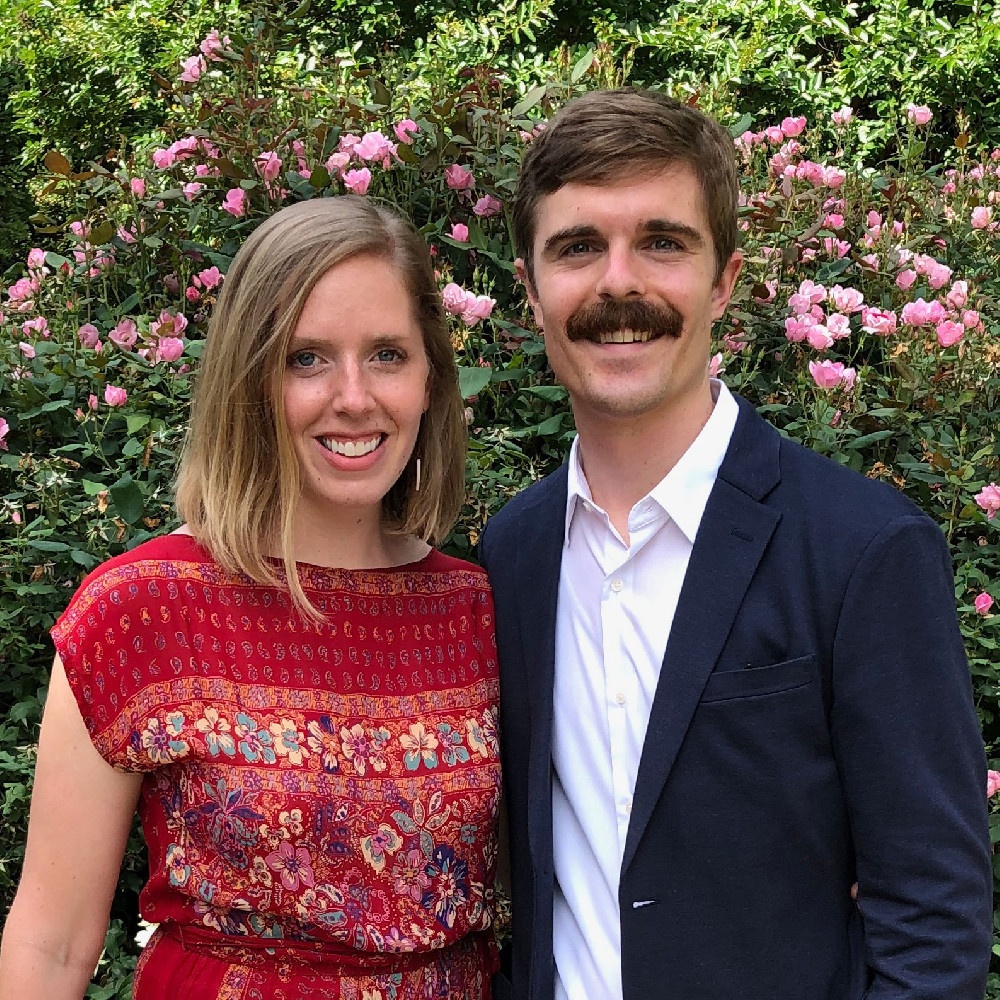 Family Facts
Region:

Southeast

Faith:

Christian

Education:

College Degree
We can't wait for this new chapter of our lives to become parents and grow our family through adoption. We started dating when we were in high school, and in 2011 we got married. In this next chapter of our marriage, we're looking forward to experiencing life through the eyes of our child and providing a loving home for them. We're easy going, hospitable, and friends describe our home as a welcoming place that you can go and forget about your worries. Thank you for looking at our profile, we are very grateful for the opportunity to be considered as a part of your family story.



Why Adoption?
As a young child, Janna heard about adoption during a church sermon, and she thought to herself "when I grow up, I want to adopt a child". Ever since then, Janna has hoped to adopt, and together, we have desired adoption since we got married ten years ago. While the road to adoption may have its twists and turns, it's exactly how we want to grow our family. We want to provide a loving and safe home to our future child. Our family and friends are excited for us and are very supportive as we prepare to adopt. We look forward to providing learning opportunities, exploration, support, and love to our future child. We are committed to creating an open adoption plan that is comfortable for everyone.

Get To Know Us
Janna works as the Facilities & Events Manager at a local botanical garden. At work, she manages the buildings on campus and also manages community events that take place at the public garden. In her free time, she enjoys spending time outside hiking, running, learning about animals and plants, and she also enjoys watching movies. A few words that describe Janna are outgoing, kind, and driven. Courtney is a designer for a tech company that makes mobile apps. He is creative and leads a design team in Durham. Outside of work, he creates furniture in his woodworking shop in our basement and also enjoys running with our dog, Molly. He built a crib by hand to welcome our future kiddo. Courtney is a thoughtful, loving, and passionate individual. Together, we enjoy traveling, hiking outside with our dog Molly, discovering small towns in North Carolina, antique shopping, and visiting local museums and shops. One of our favorite things to do together is to enjoy a cup of coffee on Saturday mornings at our quiet home. We attend a small church in our community and we also host a weekly book study through our church.

Our Home & Community
We live in a modest single-family home in a quiet neighborhood in Durham. There is a large fenced-in backyard where we spend time grilling, playing outside with our dog, having friends over, and gardening. We also enjoy laying in the hammock when the weather is nice. Inside our home, we spend the most time in our living room, or chatting in the dining room after dinner. We enjoy cooking for visitors and having friends and family visit. Our neighborhood is a thriving, diverse community and includes many families with other children. We are friends with many neighbors and we are thankful to live in such a lively and connected community. We live less than a mile from our local elementary school.

What We're All About
The most important thing to us in life is to live a meaningful, loving, and an adventurous life together. Our faith in God compels us to love each other, and we intend to love our future child fiercely. We want to open our home and our hearts to a child, and we promise to provide unconditional love, a place of belonging, support, and a safe home. We want to teach our child how to appreciate and explore nature, how to build healthy relationships, and we want to help them discover their passions and skills in a supportive, loving environment. A note to the birth mom: your strength and courage to provide your child with a secure future is incredible, and we thank you for considering us on this journey. Your child will always understand the depth of your love.