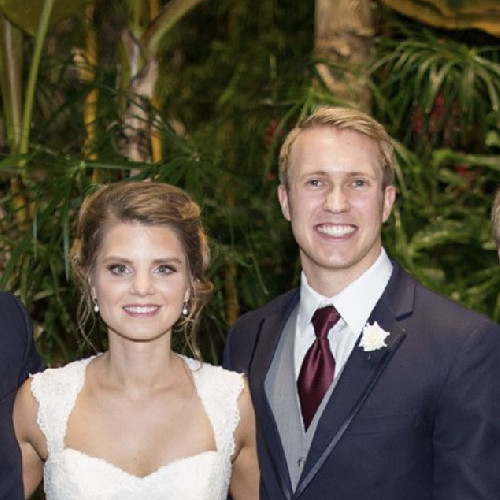 Family Facts
Children:

No Children

Region:

Midwest

Faith:

Christian

Education:

Graduate Degree
We have always imagined ourselves with multiple kids. Our perfect number was three. We envision our kids growing up playing sports, having friends over for a slumber party, and future grandchildren. We never imagined that we wouldn't be able to have kids ourselves. After receiving the news, our first thought was to adopt. We didn't know much about adoption but we were excited to learn. We learned about cousins' past experiences, through family members who work for adoption agencies, and research. We are grateful for the opportunity to be considered for adoption and commend your courage.

Why Adoption?
We are unable to have children of our own naturally and we decided that adoption was a great way to have a family. We have always respected families who, for some reason, were unable to keep their children and placed their child up for adoption. We believe adoption is such a beautiful and difficult experience for those involved. Adoption for us is also a way to give back to someone else. We have been blessed with great lives and want to give a child the same opportunities we have been blessed to have.

Get To Know Us
Sara is a physical therapist and works with surgical patients as well as common injuries. Mick is an accountant with goals of moving up in his company. We met in college but it wasn't until later in life when we started dating. We are active individuals and love playing sports. We have had the opportunity to travel the world and would love to experience different cultures with our future adopted children. When we aren't playing sports or traveling we are often enjoying what our town has to offer. We live right next to a lake and spend a lot of time swimming, laying by the beach, and boating.

Our Home & Community
Mick was the middle child and Sara is the baby of her family. Family is very important to us and we love spending time with them. We are lucky to have large families who are very supportive and who also have experience with adoption. They have been very supportive in our journey. We currently live next to a lake and it's a big tourist location. There are various types of activities offered including boating, swimming, fireworks, concerts, ice skating, plays, drive in theater, art museum and more. There's never a dull moment where we live.

What We're All About
Sara is very passionate about health. Sara likes to spend time being active and participating in running races. She is also in the process of starting a weight loss group for her local community. Mick is passionate about learning how to play guitar, sports, and maintaining a healthy lifestyles. We have two corgi puppies and are working on having them become rehab dogs. Mick is a Hawkeye fan as well as a Chicago Bears fan. Sara enjoys watching Iowa Hawkeye football, KU basketball, Royals baseball and Chiefs football. In our free time we are also learning how to dance.