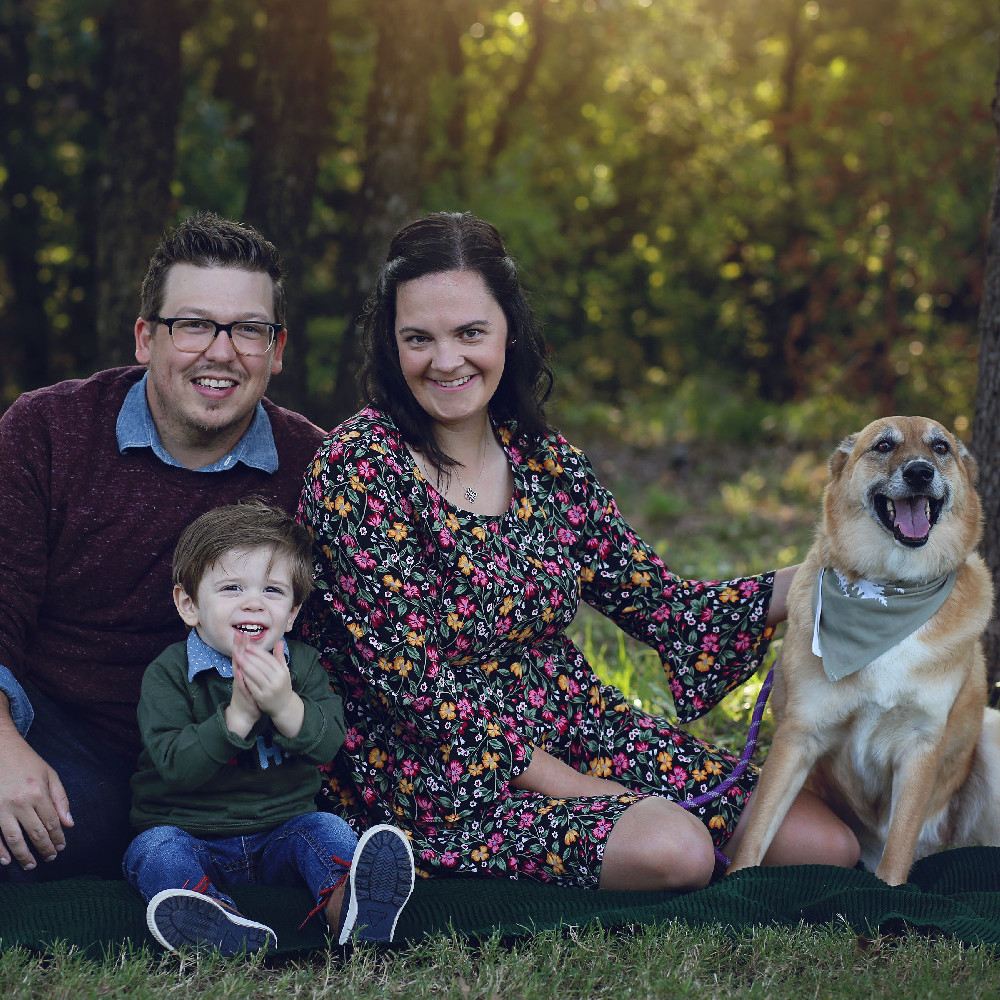 Family Facts
Children:

One Child

Region:

Southwest

Faith:

Christian

Education:

College Degree
Dear friend, thank you for allowing us to share our family with you. We want you to know that we will love your child unconditionally. We will raise them to understand and appreciate you and the sacrifice you are making for them. He or she will be raised always aware of the love you have for them!

Why Adoption?
Adoption has always meant a lot to us both, it was something we knew we wanted even before we knew it was what we needed. After adopting our son, we realize first hand that this was God's plan for creating our family all along and we couldn't imagine completing our family any other way. We also made a video you can watch here: bit.ly/grantrachel

Get To Know Us
Grant and I were born and raised in Oklahoma. We grew up a few miles apart and even had a few friends in common but, it took the internet to bring us together.  We started dating in 2011 and got married about a year and a half later. Over all, we are two goofballs who fell madly in love and are so thankful to share life with each other.  Becoming parents was the icing on the cake for us!  We love traveling, playing at the park, and spending time with our friends and family.  We cannot wait to complete our family! Jameson is more than ready for his "superhero sidekick".  

What We're All About
Grant is a die-hard OKC Thunder fan. He loves Oklahoma State Football, Texas Rangers Baseball, Jeeps & the mountains. He's a natural explorer and loves to do anything outdoors. He and Jameson are always seeking new adventures together! He has a heart of gold, I am SO blessed he's ours! He's the most amazing dad and I know he will always be 100% supportive of our children in every way. He's so excited to continue the adventure with another little one. My beautiful wife Rachel is the woman of my dreams. She brings happiness and joy wherever she goes. Her love for children, animals and anyone in need is truly inspiring. She enjoys reading, cooking, crafting with Jameson and planning our next adventures! Her loving, compassionate & nurturing instincts are always evident in everything she does. She's so excited to share her love with another baby! We are beyond blessed Jameson's birth mom entrusted us to parent him. We adopted him through Gladney three years ago! He is sincerely the funniest kid you'll ever meet. He's got a serious love for monster trucks, our local park, and the Disney movie "Cars". He has the biggest heart. He'll chat with anyone he sees and he's always on the move. We are so excited to watch him become the world's best big brother.