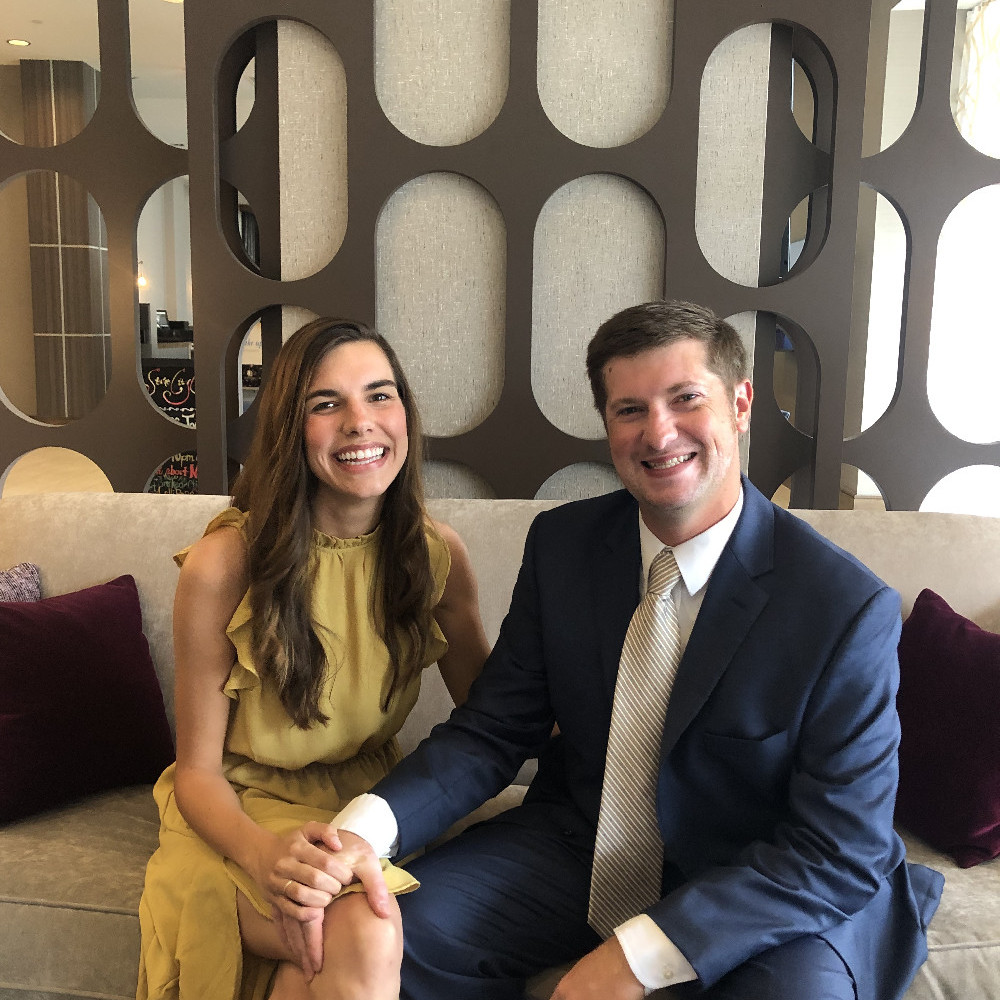 Family Facts
Region:

Southeast

Faith:

Christian

Education:

Graduate Degree
We look forward to raising a child, caring for them and having fun experiences together, even in the everyday. We live in nature-rich area with plenty of space for kids to run, play and explore. Our 7 acre patch of farmland is perfect for playing outside, exploring and watching the sunset from the front porch.

Why Adoption?
Our hearts are ready to meet the baby that will grow our family from the 2 of us to 3! From our first dates, we talked about adoption. It has grown even more dear to our hearts in the course of our marriage these last 6 years, as we have walked alongside friends during their adoption processes. Jake and I have experienced infertility and feel it was an important road to grow us even closer together. We have so much love for one another that we can't wait to share with our baby! We thank you for your bravery in considering adoption and look forward to updating you with pictures and letters!

Get To Know Us
We enjoy being outside: playing with our dog (and cat), gardening, and hiking. Traveling locally and internationally are things we love; we have been able to meet amazing people, try delicious foods and have fun experiences. These are hobbies we would love to share with our child! We spend lots of time with our extended family -- playing board games, watching movies and going to the beach, and our future baby's grandparents and aunts/uncle can't wait to meet him/her! Jake is a school administrator and has also been a teacher & coach. He is always up for adventure & is warm-hearted, hard-working and so funny. From our first dates, I knew he would keep us laughing through good times and tough times. Some of his hobbies include golfing, wood-working, and hiking. Tori is an elementary school teacher. She is extremely kind and compassionate & always thinking of others' feelings/needs. She is dedicated, and is adored by her students, past and present. Some of her hobbies include reading (especially historical fiction & mysteries), writing for fun, and taking care of our home.

Our Home & Community
Our favorite room in our home is the living room. We love hosting in this room-- having people sit and talk over cups of coffee & dessert. The back porch is also a place we spend a lot of time -- reading books, having good conversations and watching our dog chase turkeys in the hay field. We attend a church with many welcoming, thriving adoptive families. It will be so fun to take our kiddo on walks at trails nearby, to play at the playgrounds in our area, camping at state parks, as well as to the local library for story-time and to pick out books.

What We're All About
We work hard to educate and inspire kids and will be joyful, fun parents who love deeply! It is our hope to live as grateful people who love and bless others as we have been blessed. Family is important to us, as is community with friends - new and old. We strive to lead lives that show hospitality and have a dining room table where all are welcome. It is truly an honor to have you read our profile!