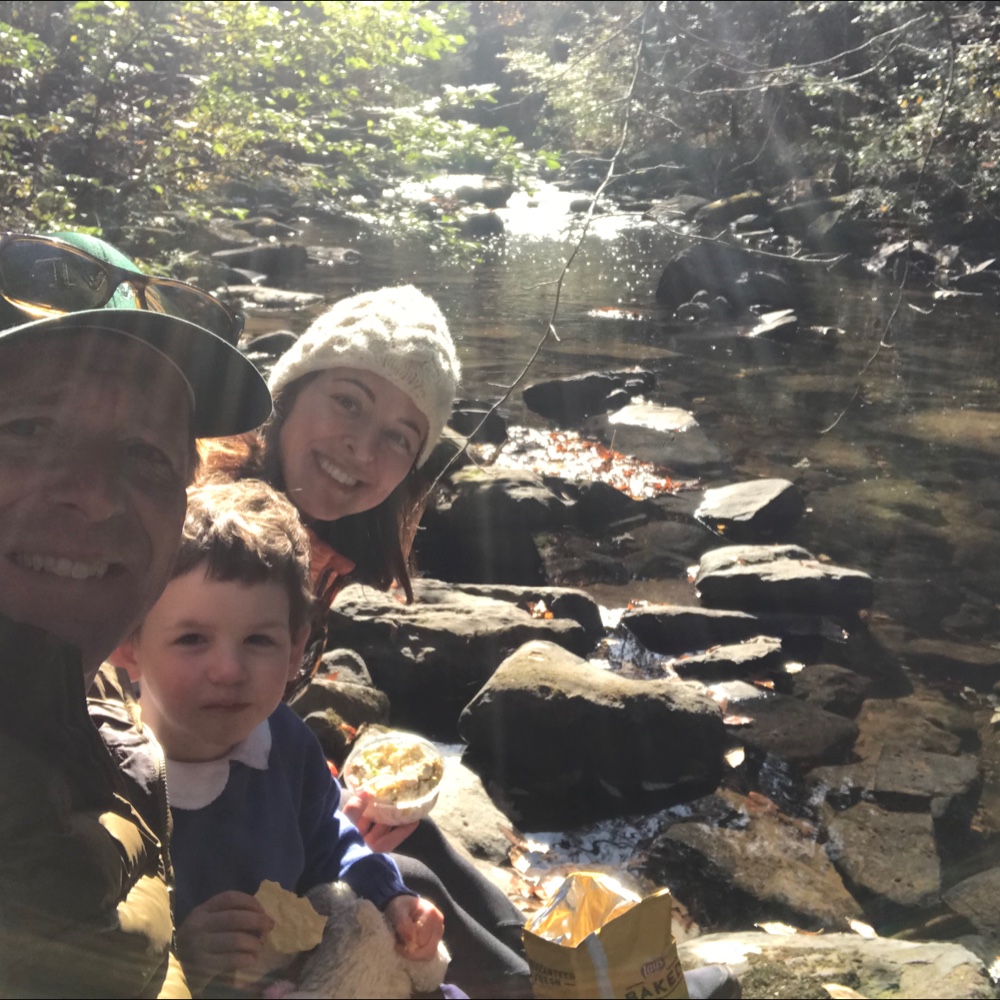 Family Facts
Children:

One Child

Region:

Southeast

Faith:

Christian

Education:

Graduate Degree
We are so grateful that you are taking time to read this! Thank you for considering adoption for your child. Whatever you choose, know that we are sending our thoughts and best wishes to you.
We adopted our daughter four years ago, and we have been dreaming about growing our family and adopting again, but we know that can only happen due to the selflessness of another family choosing us to raise their child. We hope that in the few pages you can start to see our love of life and family, our passion for spending time in the outdoors, and a genuine desire to be the best parents possible.

Why Adoption?
Being adoptive parents is the greatest blessing we could have imagined. We are so grateful daughter's birth family; their love for Ellie inspires us to do hard things and take leaps of faith. Their trust in us has been life changing and we are so happy to be parents. We know that all adoptions are not the same, so we want to know what your vision is for the adoption for your child. We want the level of openness that makes you feel the most comfortable, loved, and honored.

Get To Know Us
Rebecca taught Special Education for 10 years and is now a stay at home mom. She really loves walking Ellie to preschool, exercising, cooking, and having Girls' Night with her friends. Staying at home allows time for Rebecca to devote time to our family and our community. Elliott is a land broker and gets to spend lots of his time outside! When he has downtime, he enjoys hunting, fishing, and playing golf. As a family, we love nature walks, being on the river, going to concerts, or just eating ice cream at our favorite spot. We also love to just chill at home and have family movie night!

Our Home & Community
We live in Elliott's home town and love it. After a few years of moving for our jobs, we decided to move here and create the life we dreamed of. We are surrounded by mountains, rivers, and rural land yet we live in this really cool mid-sized city. Rebecca grew up in Atlanta, so she enjoys this city because it's close to her family, but allows for a much more laidback lifestyle. Here we have grandparents and cousins that are very involved in our lives. They are an amazing support system and so much fun! We have a Cavalier King Charles Spaniel named JuneBug. She's spoiled rotten and loves kids!

What We're All About
If our family feels like home for your child then we want you to know that we promise to surround your child with the same unconditional love and support that we are fortunate to receive from our families. Our home is a place where your baby will always feel safe, loved, and supported by both parents, a big sister, and lots of friends and family. We promise we will always be there to provide support, guidance, and cheer them on along the way. We welcome the opportunity to talk to you, hear what's important to you, and hope that you are interested in learning more about us too!