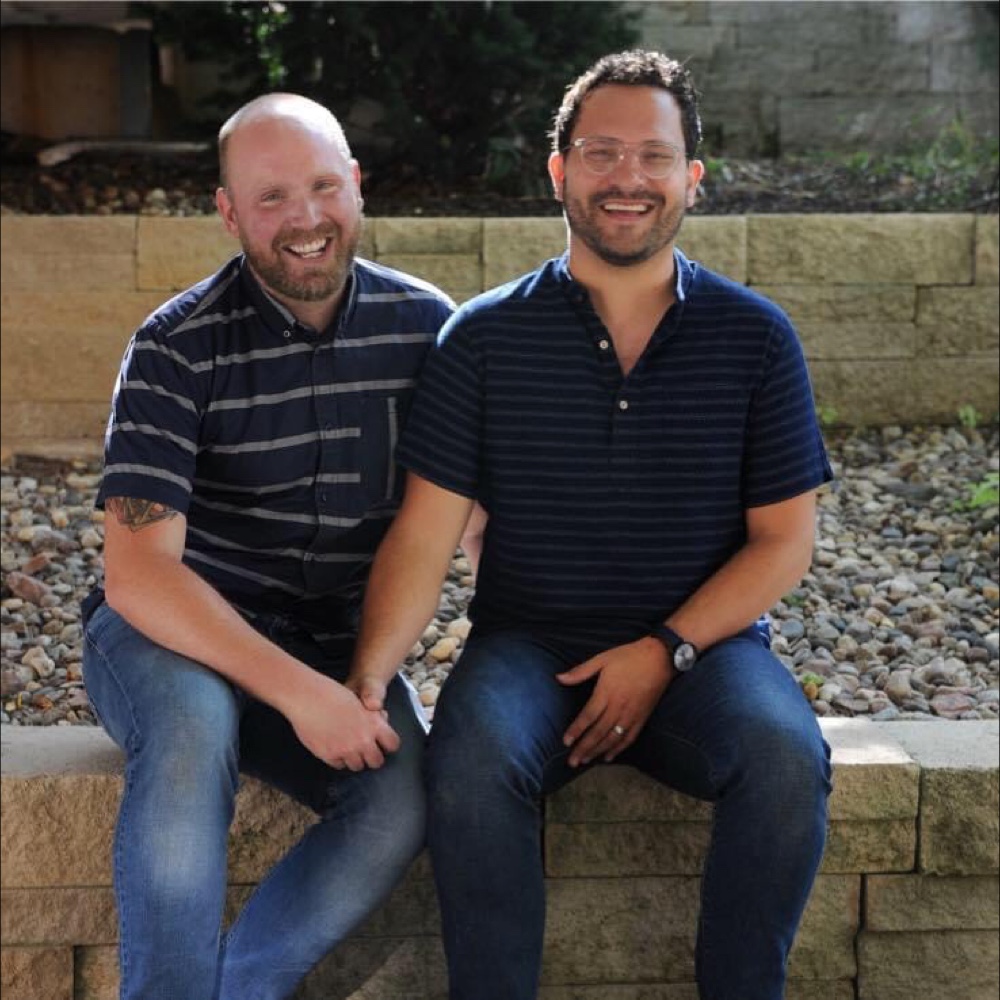 Family Facts
Children:

No Children

Region:

Mid-Atlantic

Faith:

Christian

Education:

College Degree
Our lives are full of family, friends, and adventures. Coming from big families, we have always imagined being dads and we are excited that open adoption will help our desire to become parents come into fruition. We frequently travel back to Nebraska and Montana and actually traveled to both when we were married in Glacier National Park in Montana. Through the journey of getting to know the expectant mother, we trust that you are going to make the best decision. We are thinking of you during this time and hoping the best for you and your child.



Why Adoption?
We knew that we wanted an open adoption from the start, but learned just how important openness through exploration with our adoption agency and from friends that have adopted as well. With that being said, we are committed to and hopeful that we will be able to create a plan for on-going contact (i.e. sharing pictures and letters). We will start telling our child their adoption story from the beginning and will continue to expand on their knowledge of their story until it is time for our child to take ownership of their story. We will have a strong support system with family and friends.

Get To Know Us
We will be celebrating our four year anniversary on July 29th, 2020 and have been together a total of eight years. We are blessed to have three dogs (Oliver, Oscar, and Otis) who provide us much joy. They accompany us on one of our favorite hobbies - hiking! Kasey is a 4th grade teacher and is in his seventeenth year of teaching in the fall. David spent 12 years working at nonprofits benefiting the healthy development of children and just transitioned to the financial industry. We enjoy spending time with our 11 nieces and nephews. We often babysit the children of our friends.

Our Home & Community
We live in a four-bedroom brick colonial in a historic neighborhood of Richmond, VA. We are two hours from the beautiful mountains of Virginia and also two hours from the inviting beaches. Our close proximity to both the downtown area of Richmond and the James River provide ample opportunities for both cultural experiences and outdoor exploration. We love that we live close to a park with both tennis and basketball courts plus a great space for flying kites with our nieces. Both Kasey and David have western roots, but have developed a close knit community over the last seven and a half years here in RVA. We enjoy hosting friends for the weekend and for a last minute dinner with whatever is in the fridge. Our community expands to friends an hour away in Charlottesville to friends two blocks away. Our community is there when we need someone to watch the dogs, celebrate with us at our annual holiday party, and engage in a thoughtful dialogue about spirituality. We also cherish our trips home to visit family and time spent with our family when they come to visit us here in Virginia.

What We're All About
We get up each day looking forward to the challenges await, whether that be figuring out a solution for a project around the house, talking about how to meet the needs of a new student in Kasey's class, and deciding which hike to try out next. Through our marriage, we support each other through our individual passions and those we have created together. Kasey is an avid hiker (most likely induced by his upbringing in Montana), whereas David has been a runner since his days of cross country, but together we have completed countless hikes across the country and abroad and have collectively ran in over a dozen races ranging from 10Ks up to marathons. We are driven through our jobs to do "the right thing" and help to ensure that our community is thriving. We have lively conversations about the challenges about the world around us and help the other see a new perspective. Our natural curiosity allows us to always meet new people, figure out how to use the eggplant from our garden in a new recipe, and learn new languages from our travels abroad.