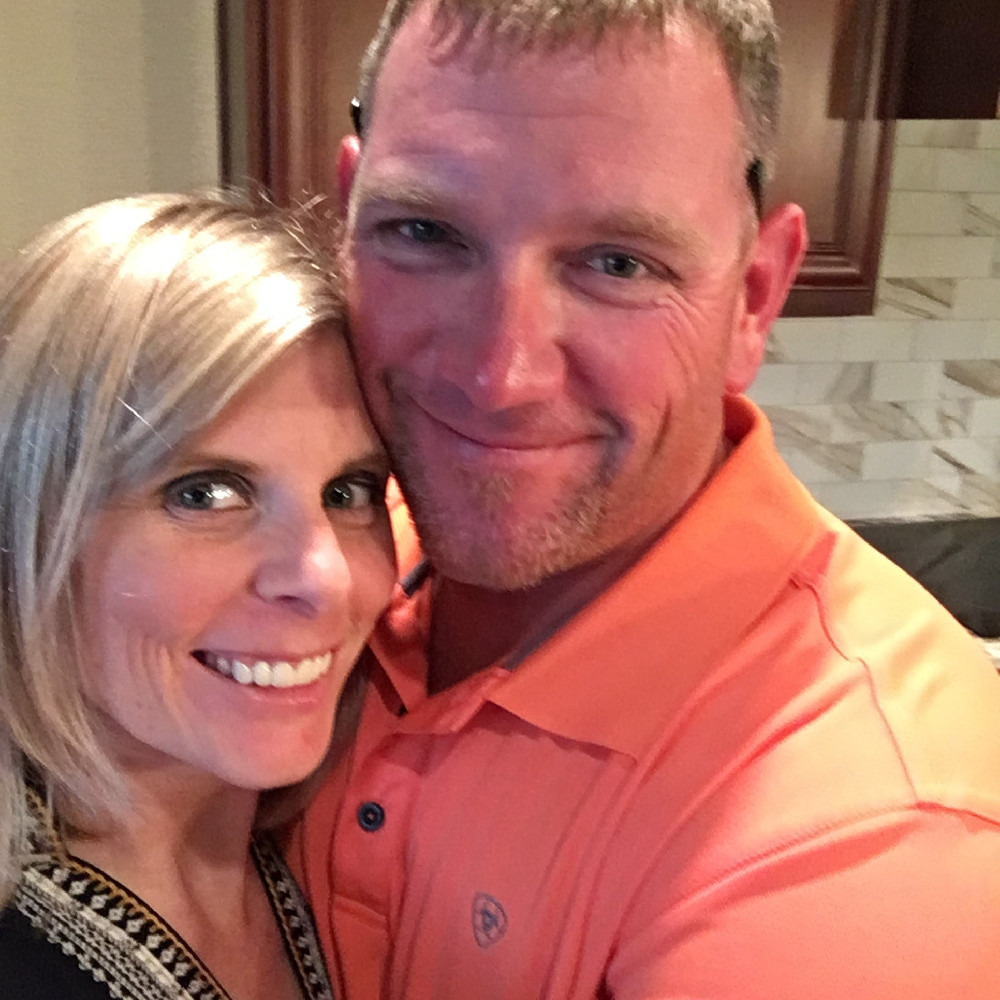 Family Facts
Region:

Southwest

Faith:

Christian

Education:

Some College
We met in 2014 through an online dating site. We quickly fell for each other's sense of humor and there was no turning back. We were married in 2016 in Las Vegas after Kim finished a bowling tournament. We are both working professionals who enjoy a good work life balance. We both have flexible work schedules that allows Kim to work from home. There is nothing we enjoy more than a relaxing weekend at home when we get them, especially if there is a sporting event we can watch. We enjoy the outdoors and playing with our dogs and we are looking forward to adding a baby to our life.

Get To Know Us
Brian – He was in the U.S. Marine Corps and then went to culinary school. He loves grilling, building things, and working on his car. He loves the Dallas Cowboys during football season. Kim says that Brian has a good sense of humor, has a sarcastic nature, and is always up for adventure. Kim – She Brian says that Kim really cares for people and helps others. With the loss of her first husband and her aunt, Kim knows the importance of expressing love to people as often as possible. Kim enjoys cheering on the Texas Rangers and Dallas Cowboys. She is also in a competitive bowling league with her mom. As a mom, she would be a great sports coach. Kim looks forward to showering a baby with love.

Our Home & Community
Our extended families getting together having fishing trips to the coast, taking crazy family Christmas card photos, family costume parties, or just getting together for dinner, we love spending time with family. Some of our holiday traditions include baking gingerbread cookies or roasting hot dogs in the fireplace. We are members of a church near our house. We attend Sunday School every week with a group of other young married couples. We enjoy getting together with the group to volunteer and socialize. Our neighborhood is full of children and young families! Our neighborhood hosts block parties twice a year for all the families to hang out and provide the children with a safe place to meet new friends. We have a good size yard perfect for a growing family. We have three dogs who love running around and being a part of our family.

What We're All About
As a family, we love to travel and go on cruises with family and friends. We have been snorkeling, played with iguanas, and learned about other cultures. Although we are both afraid of heights, we have enjoyed zip lining. We enjoy long weekends in Las Vegas and California and we cannot wait to share adventures with a baby in the future.